Museum of Aeronautical Sciences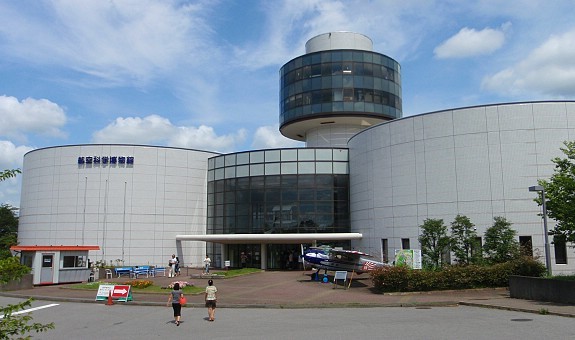 The Museum of Aeronautical Sciences (航空科学博物館, Kōkū Kagaku Hakubutsukan) is an aviation museum located just outside of Narita Airport at the southern end of its main runway. The museum is of interest to both plane enthusiast and non enthusiasts alike with lots of real aircraft on display, as well as simulators and other hands-on activities.
Inside the museum you can see full scale replicas of historic planes and components of modern planes such as the landing gear and engine of a Boeing 747. You can also try piloting a plane at one of the museum's life sized simulators or get in the replica cockpits of a Mitsubishi Zero fighter or the Bell X-1 Glamorous Glennis.
Additionally, the museum's third floor has an outdoor observation deck with a view of the southern end of Narita Airport's runway, while the fourth floor has a restaurant, and the fifth floor houses an indoor observatory modeled after a flight control tower. Both observation areas and the restaurant have good views of planes taking off and landing.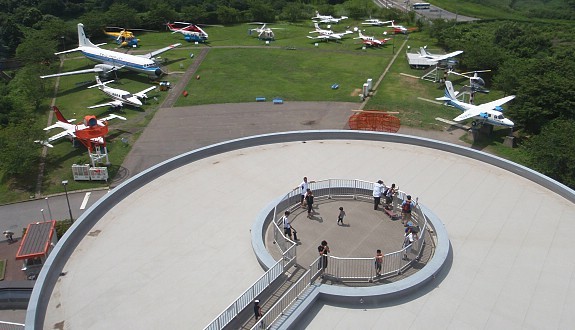 On a yard in front of the museum there are over a dozen aircraft on display, predominantly smaller propeller planes and helicopters. Some of the aircraft can be entered, and a few come with a simulator.
Besides the museum's observation decks, there are two public viewpoints around the airport from where you can watch the action on the runway. The Sakura no Oka Observation Area is located near the southern end of the runway close to the museum, while the Sakura no Yama Observation Area is at the northern end. Observation decks are also found on each of the airport's terminal buildings.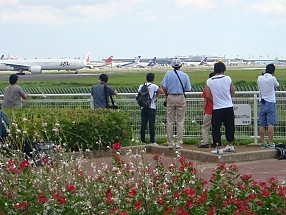 Museum of Aeronautical Sciences
Airport Museum Shuttle buses depart from Narita Airport Terminal 1 (first floor, bus stop 30) and Terminal 2 (third floor, bus stop 5) for the museum. The trip takes 15-20 minutes, costs 210 yen and there are only five departures per day. Alternatively, a taxi ride from the airport costs about 1600 yen.
Observation Areas
The observation areas are not served by public transportation, but can be accessed by car or taxi. By taxi, it costs about 2400 yen to get from the airport to the Sakura no Oka Observation Area and about 1200 yen to get to the Sakura no Yama Observation Area.
How to get to and around Narita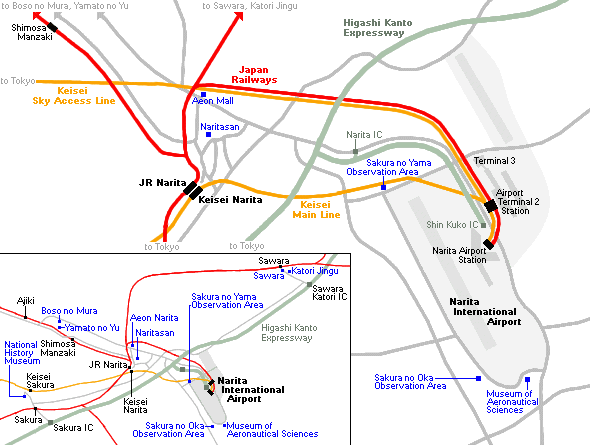 Hours
10:00 to 17:00 (entry until 16:30)
Closed
Mondays (or the following day if Monday is a
national holiday
) and December 29 to 31, no closing days in August