Mother Farm
Spacious, farm themed amusement park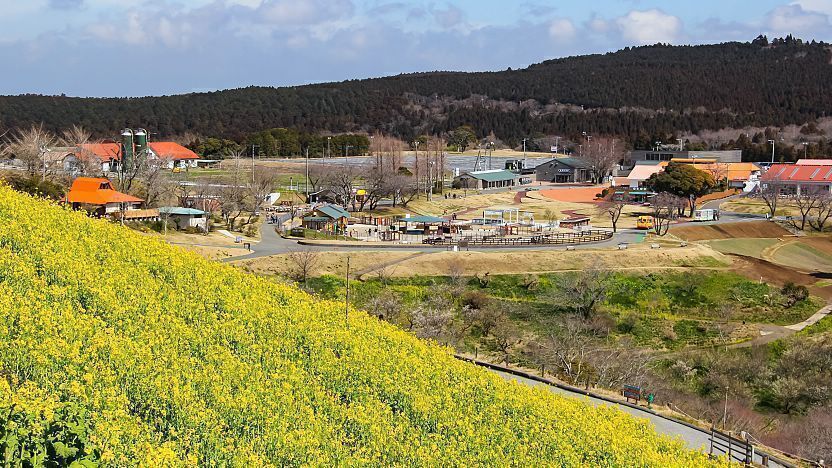 Mother Farm (マザー牧場, Mother Bokujō) is a very spacious farm and flower themed amusement park on the Boso Peninsula, offering a variety of farm-related attractions and activities, including large flower fields, sheep herding demonstrations, sheep shearing, duck parades, piglet races and a petting zoo with rabbits and guinea pigs.
The flower fields at Mother Farm contain the largest number of nanohana (rapeseed) flowers in the Kanto Region with around 3.5 million flowers typically in bloom from mid February to mid April. Other flowers, like cosmos and salvia, are grown in the fields when the nanohana flowers are not in season. Fruit and vegetable picking is also available seasonally for separate fees.
Other paid hands-on activities offered at Mother Farm include horseback riding, cow milking, feeding farm animals and making food like butter, cheese or jam. Additionally, there are a few rides such as a small Ferris wheel, a small maze, go-karts and a cycle-monorail. Restaurants and gift shops are available, as well. Walking from one end of the farm to the other takes about 20 to 30 minutes, and a mini tractor and bus provide alternatives to walking around the spacious farm.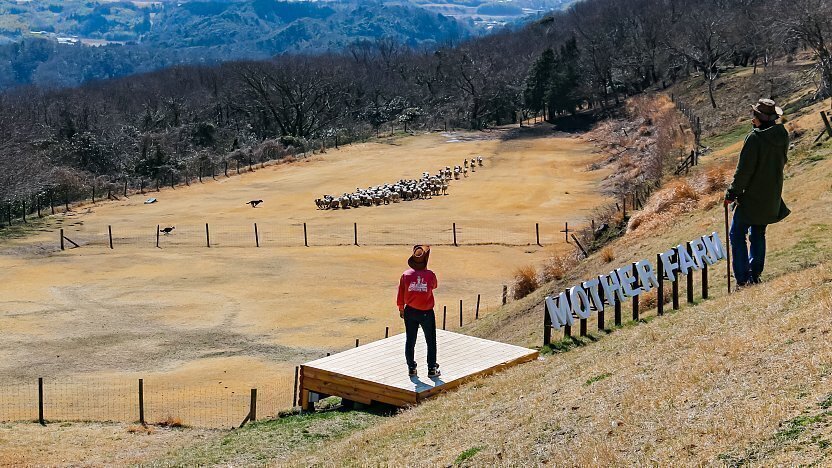 Mother Farm is located toward the interior of the Boso Peninsula's western coast and connected by bus to nearby train stations.
By bus
Buses connect Mother Farm to JR Sanukimachi Station (490 yen one way, one bus every two hours on weekdays, hourly on weekends) and JR Kimitsu Station (720 yen one way, roughly hourly on weekends outside winter, one bus every 2-3 hours on other days).
Hours
February to November: 9:30 to 16:30 (9:00 to 17:00 on weekends/holidays)
December to January: 10:00 to 16:00 (from 9:30 on weekends/holidays)
Closed
Irregular closing dates in December and January
Questions? Ask in our forum.