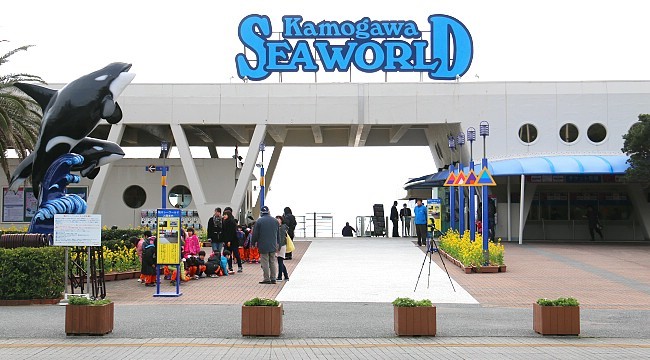 Kamogawa Seaworld is a large aquarium on the Boso Peninsula, facing the Pacific Ocean. About 11,000 sea creatures are on display in three different zones: the Eco Aquaroam, Tropical Island and Rocky World, which aim to recreate the animals' natural habitats. Regular performances are also held at the three outdoor performance stadiums and in the underwater theater.
There are a number of unique features to be found at Kamogawa Seaworld. The Eco Aquaroam has wave generators in various tanks that aim to replicate the conditions the fish are subjected to in the rivers and streams around the Boso Peninsula. The Tropical Island zone, which houses the largest indoor tank in Kamogawa Seaworld, simulates a coral reef in a tropical sea where visitors can imagine themselves to be diving and seeing all sorts of tropical fish. There is also an interactive area in this zone where visitors can paint a digital fish and see it swim on a large screen.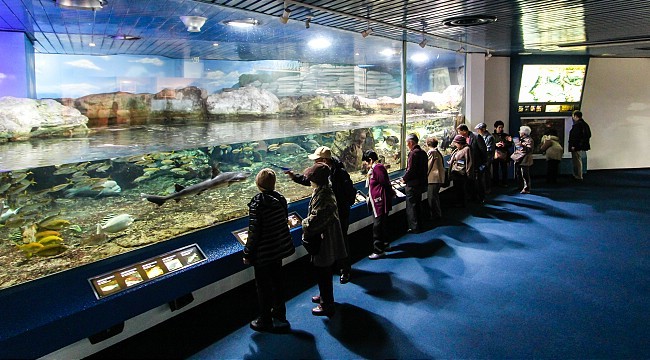 Another highlight of the aquarium are the very popular live performances by killer whales (orcas), beluga whales, dolphins and sea lions. Shows start every half hour around the different performance stadiums, and visitors can easily move from one to the next. The largest of the stadiums is the Ocean Stadium where the killer whale performances are held.
Visitors can also view the scheduled animal feedings, and there are additional opportunities to go up close to the marine animals to feed, touch or take pictures with them. Note that there are limited spots for these interactions and they require additional fees.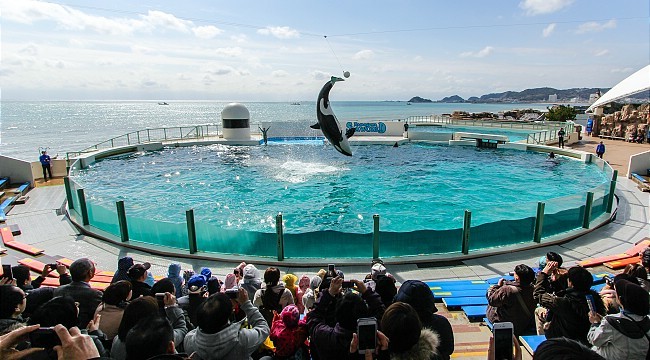 By train
Awa-Kamogawa Station is the closest station to Kamogawa Seaworld. Free shuttle buses run every 40 minutes between the station and the aquarium in about five minutes. The fastest way from Tokyo to Awa-Kamogawa is by direct JR Wakashio limited express trains (100 minutes, about 4000 yen one way from Tokyo Station, one train every 1-3 hours). Alternatively local trains take about three hours, cost 2310 yen one way and require a transfer at Soga Station along the way. The trip by either train is fully covered by the Japan Rail Pass and the JR Tokyo Wide Pass.
By highway bus
Keisei Bus and Nitto Kotsu operate approximately hourly highway buses between Tokyo (Tokyo Station) and Kamogawa Seaworld. The one way ride takes about 130 minutes and costs 2500 yen.
How to get to and around the Boso Peninsula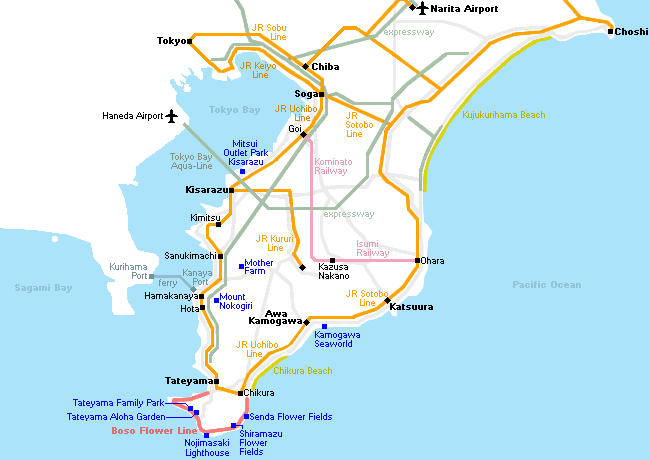 Hours
9:00 to 17:00 (entry until 16:00)
Admission
3000 yen (Kamogawa Seaworld only)
3800 yen (combination ticket including
Mother Farm
)
Questions? Ask in our forum.