Hikawa Shrine
Important shrine in the Greater Tokyo region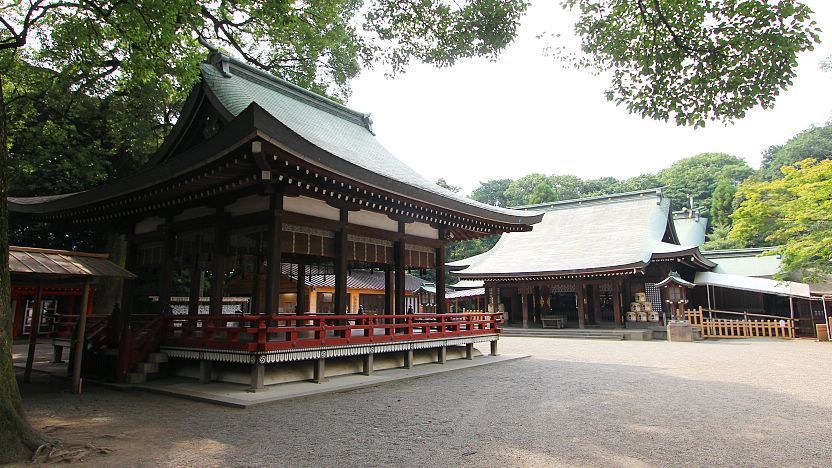 Musashi Ichinomiya Hikawa Shrine (武蔵一宮氷川神社, Musashi Ichinomiya Hikawa Jinja) is a popular shrine in Saitama City, a 20-30 minute walk from Omiya Station. It used to be the head Shinto shrine of former Musashi Province ("Musashi Ichinomiya" literally means "top shrine of Musashi"), which covered present day Greater Tokyo, including large parts of Saitama Prefecture. It is this shrine which gave Omiya (which literally means "great shrine") its name.
The shrine is set in lush greenery and has many auxiliary buildings on its grounds. A long approach from the south leads to the shrine's precincts, where a tall vermillion torii gate and several secondary shrines are located. Proceeding north takes visitors to a bridge across a pond. Here, the two-storied Romon Gate marks the entrance to the main shrine grounds, where the main hall (honden), the praying hall (haiden) and a dance stage (maiden) stand.
Musashi Ichinomiya is the most important of many Hikawa shrines in Japan, which enshrine Susanoo, the God of the sea and storms. Additional structures have been added to the shrine during its history, and its current main buildings date back to 1940. For most of the year, this shrine has a tranquil environment. However, during special occasions, such as during the New Year holidays, it becomes one of the most visited shrines in Japan.
Hikawa Shrine is a ten minute walk from Kita Omiya Station (2 minutes, 150 yen from Omiya Station by Tobu Noda Line). Alternatively, it can be reached in a 20-30 minute walk from Omiya Station.
How to get to and around Saitama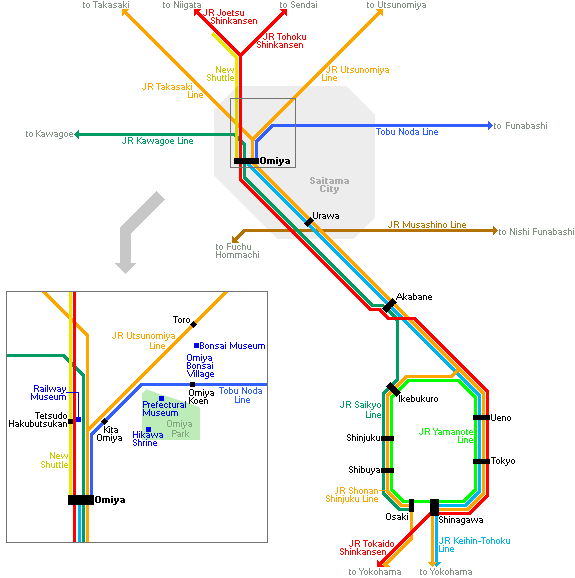 Hours
5:30 to 17:30 (March, April, September and October)
5:00 to 18:00 (May to August)
6:00 to 17:00 (November to February)
Questions? Ask in our forum.