Blue Pond (Aoiike)
A naturally blue colored pond outside of Biei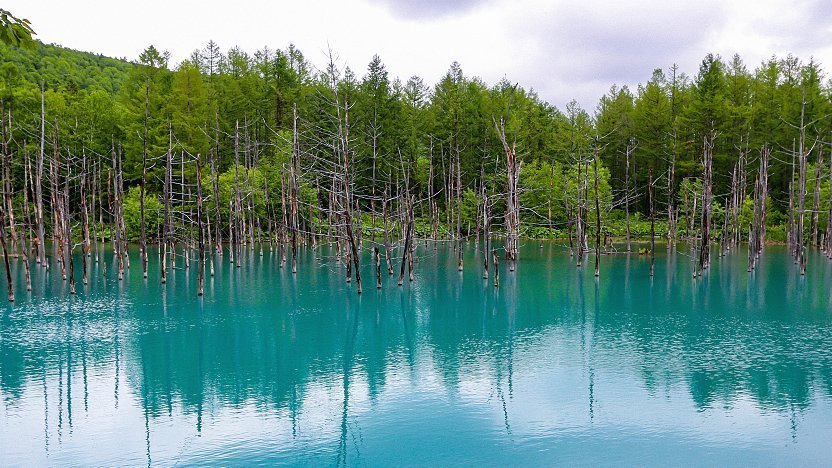 The Blue Pond (青い池, Aoiike) outside the hot spring town of Shirogane Onsen is named after its deep blue color which it owes to natural minerals dissolved in the water. Not promoted as a tourist spot until recent years, the pond is part of an erosion control system to prevent damage to Biei in case of an eruption by nearby Mount Tokachidake.
Besides a parking lot, the pond has not seen much touristic development. It takes visitors 5-10 minutes to walk through the forest to the pond. Around the pond there is not much to do other than to enjoy the scenery, which also includes some concrete structures of the erosion control system. The pond gets lit up on winter evenings from November to April until 9pm.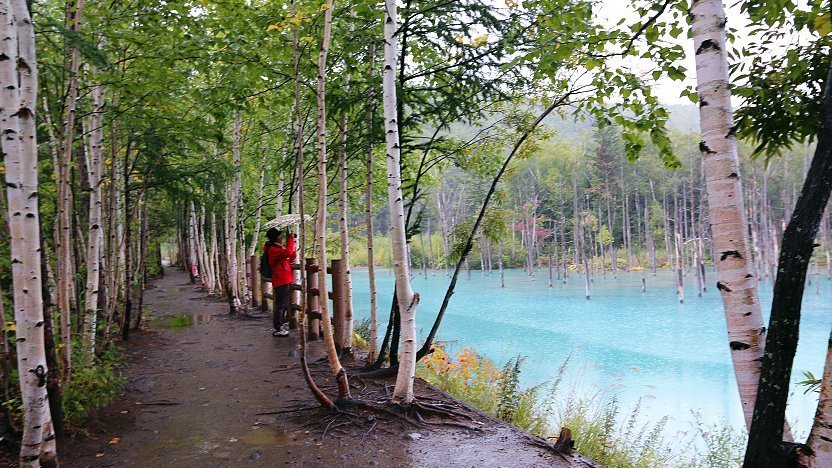 The Blue Pond is located along prefectural road number 966, which connects central Biei with Tokachidake Onsen via Shirogane Onsen. A parking lot (500 yen per car) is located next to the road from where the pond can be reached in a 5-10 minute walk.
Buses between Biei Station and Shirogane Onsen stop at Shirogane Aoiike Iriguchi (白金青い池入口) bus stop along the way. The one way ride from Biei Station to the pond takes 20 minutes and costs 550 yen one way. There are buses only every 2-3 hours. In summer, the blue pond gets visited also by some sightseeing buses.
How to get to and around Furano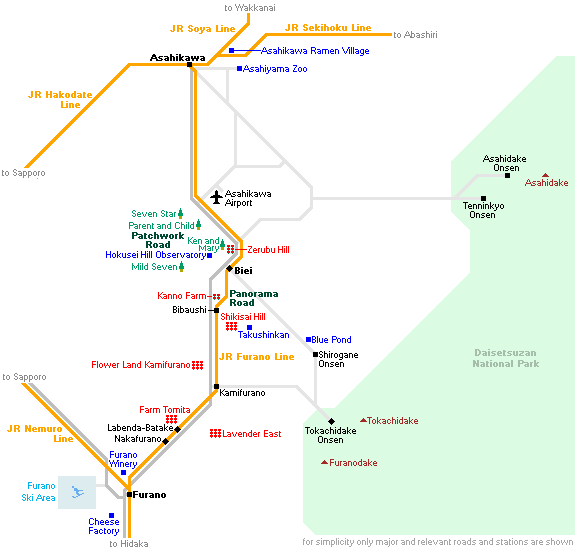 Hours
Always open (the parking lot is open from 7:00 to 19:00 from June to September, from 7:00 to 18:00 in May and October, and from 8:00 to 21:30 from November to April)
Admission
Free (parking costs 500 yen per car)
Questions? Ask in our forum.