Furano: Getting there and around
How to travel between Furano and Tokyo
By air
JAL and Air Do operate multiple flights per day between Tokyo's Haneda Airport and Asahikawa Airport near Furano. The regular one way fare by JAL is around 49,000 yen, however, discount tickets are typically available for between 14,000 and 25,000 yen. The fares by Air Do are typically around 20 percent lower than those by JAL. Buses connect Asahikawa Airport with Biei (15 minutes, 380 yen) and Furano (60 minutes, 790 yen).
By train
The journey from Tokyo to Furano by trains involves transfers at Shin-Hakodate-Hokuto, Sapporo and Takikawa, takes about 10 hours, costs around 30,000 yen one way and is fully covered by the Japan Rail Pass.
Above fees and schedules are subject to change. Be sure to check current yen exchange rates.
Getting around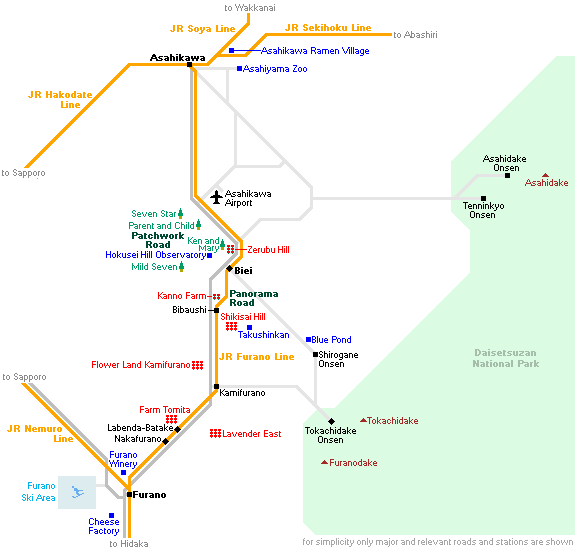 Four municipalities, Furano City, Nakafurano Town, Kamifurano Town and Biei Town, make up the area commonly referred to as Furano and Biei.
Because attractions are spread over the entire region and public transportation is rather poor, a rental car is the recommended means for getting around. There are a few rental car outlets around Furano Station, and even more of them at Asahikawa Airport and in central Asahikawa.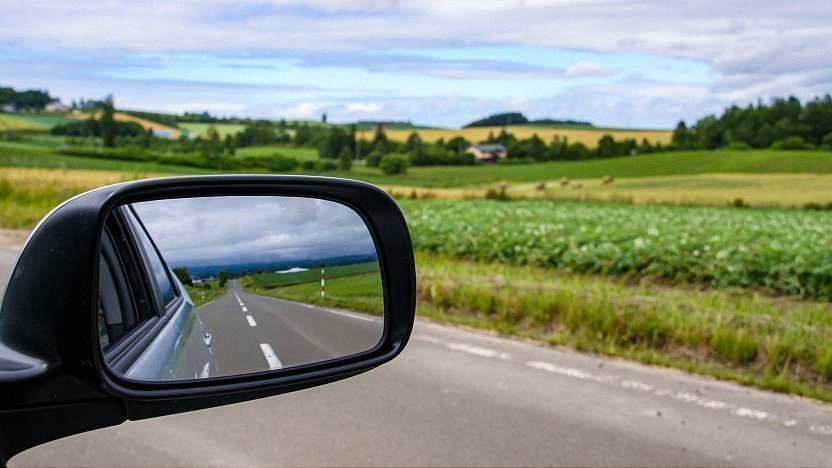 Alternatively, cycling is an attractive way of getting around. Rental bicycles are available for typically 200 yen per hour for a regular bicycle and 600 yen per hour for an electrically powered bicycle. Do not underestimate distances. Furano and Biei, for example, are over 30 kilometers apart from each other.
The JR Furano Line connects Furano with Biei and Asahikawa. Trains run roughly once per hour, and the one way trip between Furano and Biei takes about 40 minutes, costs 750 yen and is covered by the Japan Rail Pass and Hokkaido Rail Pass.
During summer, the Furano-Biei Norokko, a special train for tourists, operates along the Furano Line. In 2022, there are three round trips on weekends between June 11 and August 28 and everyday from June 18 to August 14. The train carries nostalgic cars with wide windows and unreserved and reserved seats. Seat reservations cost a 830 yen supplement, but are free for JR pass holders. The train stops at the temporarily constructed Lavender-Batake Station, a short walk from Farm Tomita.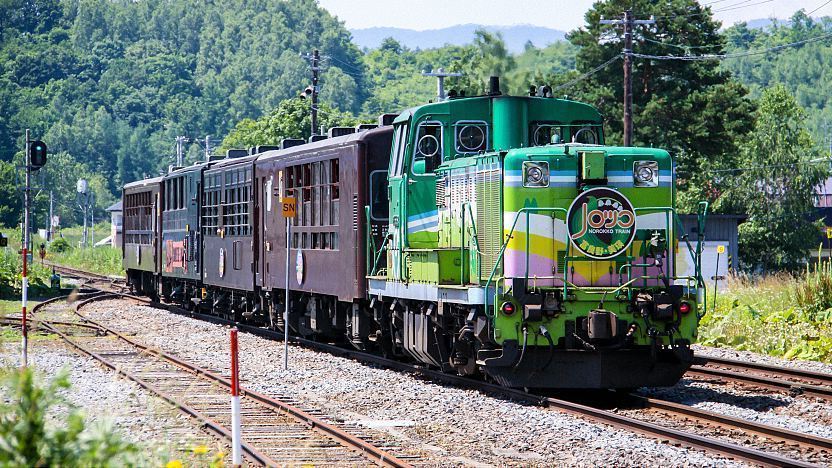 The bus network around Furano is rather poor, and many sights and flower farms are not served by public transportation, at all. One bus line of general interest is the Lavender-go bus, which connects Asahikawa Station with Asahikawa Airport, Biei and Furano every 1-2 hours.
Sightseeing buses are numerous around Furano, but a lot of them run only in summer and do not target foreign tourists. Relatively easy to use by foreigners are the following three tourist buses which run during the summer months. They make scheduled stops at popular sightseeing spots, but do not provide tour guides:
Biei View Bus (June 11 to October 10, 2022)

Starting and ending at Biei Station, these buses run once per day along two courses around Biei. The tours take around three hours and cost 3000 yen. Reservations can be made via the internet (until four business days in advance) or at the tourist information office in front of Biei Station until shortly before departure, as long as vacant seats are available.

Round Trip Bus Tours (June 11 to August 28, 2022)

Starting in Furano or Asahikawa, these bus tours visit various attractions around Furano and Biei. The tours last around six hours and cost 5000 to 6000 yen. Reservations are possible via the internet (until one day in advance) or at the tourist information office in front of Furano Station (until just before departure), as long as vacant seats are available.

Furano Kururu Bus (2022 details to be announced)

This sightseeing bus serves two courses around Furano per day, departing from and ending at Furano Station and stopping at some of the sights around Furano. A ticket for the bus tour costs 2500 yen, and online reservations are possible until one day before departure.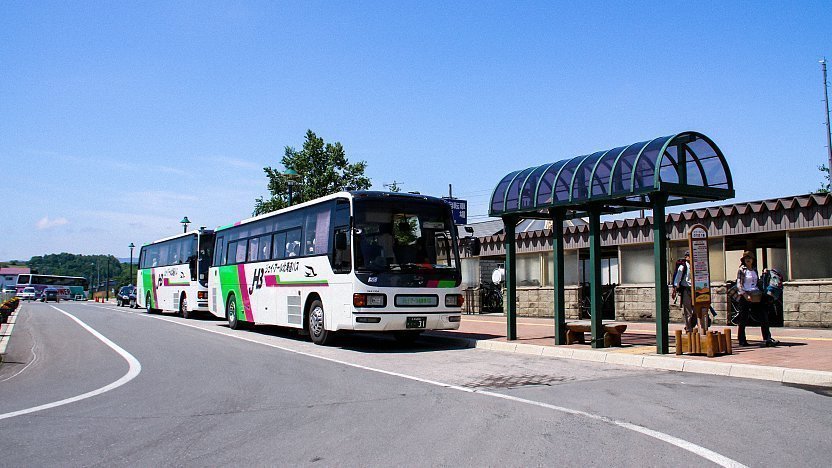 Questions? Ask in our forum.