Fujiten Snow Resort
Small snow resort at the base of Mount Fuji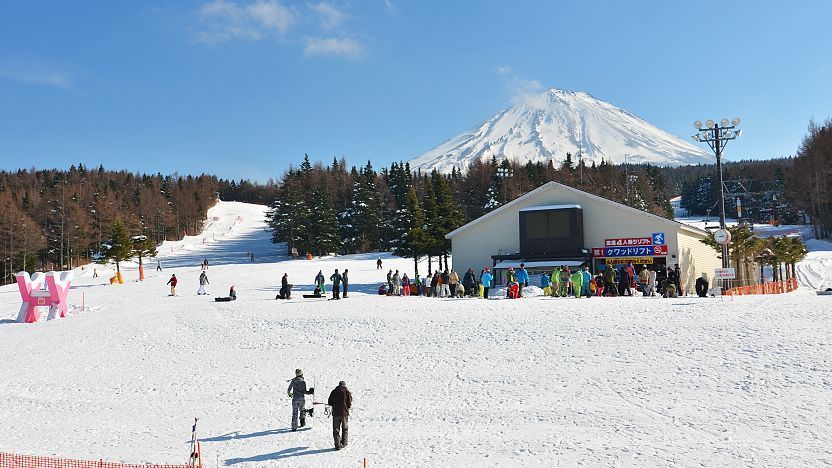 Fujiten Snow Resort is a small ski resort along the northern base of Mount Fuji in the Fuji Five Lakes region. Fujiten is the larger of two ski resorts on Mount Fuji and offers good facilities and views of the mountain. The other one is the Snow Town Yeti on the mountain's southern base.
Fujiten has a respectable selection of runs with something to suit every ability. Its two 1300 meter long main courses are suitable for beginners, while a 500 meter long family slope is reserved for beginning skiers. The resort also features steeper, advanced courses and a terrain park with several large jumps, rails and boxes that attract talented skiers and snowboarders. Snow canons provide the resort with man-made snow when nature does not cooperate, which is not an uncommon occurrence.
Fujiten also has a large kids park where children can sled, learn to ski or snowboard, or just play in the snow. Admission to the kids park costs 800 yen per person, but is free for holders of full-day lift passes. Some of the activities require rentals or separate fees to participate in.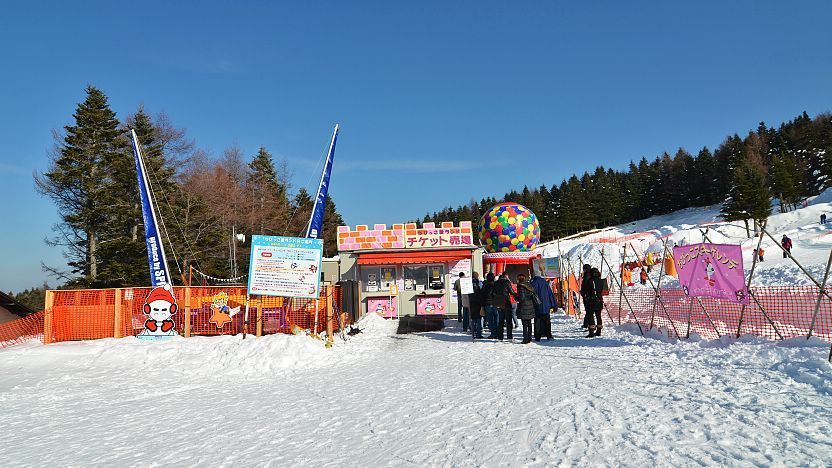 A regular taxi ride from Kawaguchiko Station costs about 5,000 yen one way. During much of the skiing season (December 25, 2021 to April 3, 2022), the Fujiten Ski Taxi costs 12,000 yen for the round trip per taxi and allows riders to purchase 1-day lift passes for a discounted 4,000 yen regardless of weekday. However, the Fujiten Ski Taxi needs to be reserved at least two days in advance. No buses run to the Fujiten ski resort in 2022/2023.
How to get to and around the Fuji Five Lakes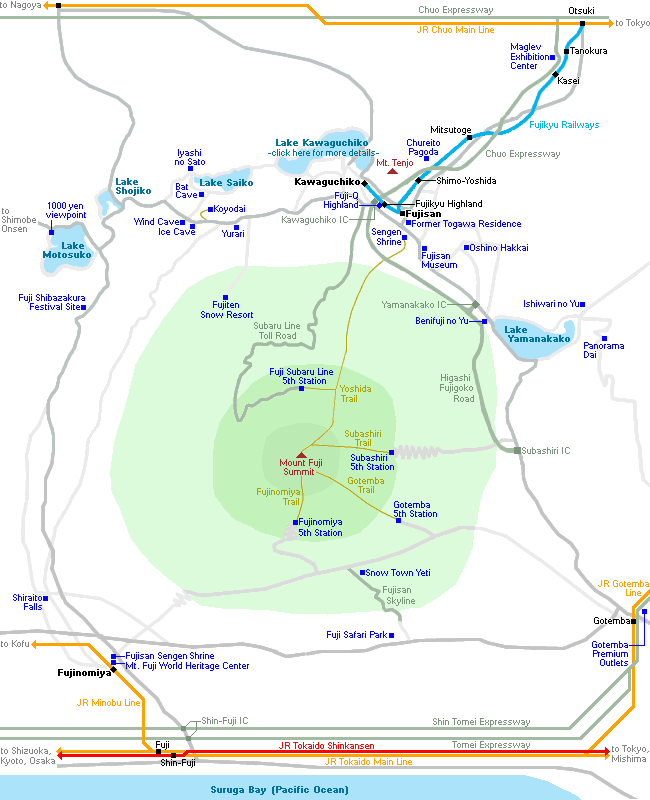 Questions? Ask in our forum.