Snow Town Yeti
Small ski resort on the south of Mount Fuji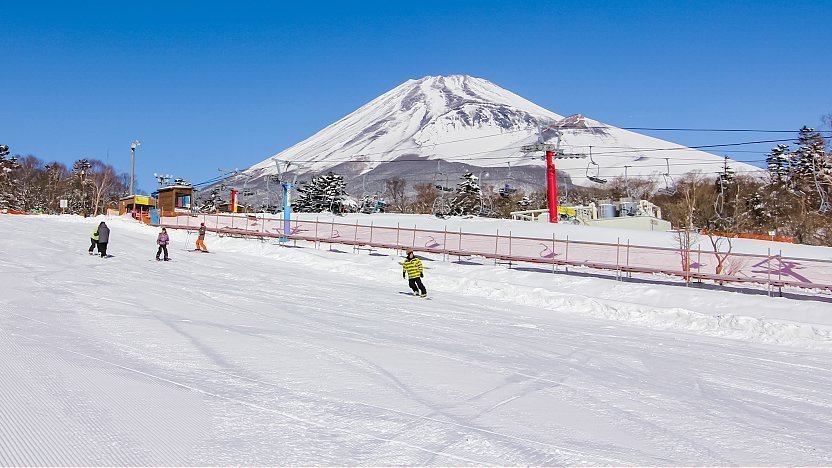 Snow Town Yeti is a small ski resort on the southern slope of Mount Fuji. It is notable as one of only two ski resorts found on Mount Fuji (the other is Fujiten) and because it is one of the first snow resorts in Japan to open each season (around mid to late October with man-made snow).
The resort has three lifts (two of which run parallel to each other) and four runs. Its two main runs are each about 1000 meters long and well suited to beginner skiers and snowboarders. The shorter (500 meter) secondary runs are steeper and narrower and closed during night skiing. The resort also has a small terrain park with jumps and rails, and a separate snow play area for kids, sledding and beginner skiers. Snow canons provide the resort with man-made snow when nature does not cooperate, which is not an uncommon occurrence.
By bus
During the ski season, infrequent buses to Yeti Snow Resort depart from Gotemba Station (60-75 minutes, 1190 yen one way), Mishima Station (70-80 minutes, 1630 yen one way) and Fuji Station (90 minutes, 1620 yen one way). Set tickets, which combine the round trip by bus and a 1-day lift pass are available at a reduced cost.
By car
Nearby rental car outlets are found around Mishima, Gotemba and Fuji Stations. Snow tires and winter driving skills are required to access Yeti Snow Resort when there is snow or ice on the road.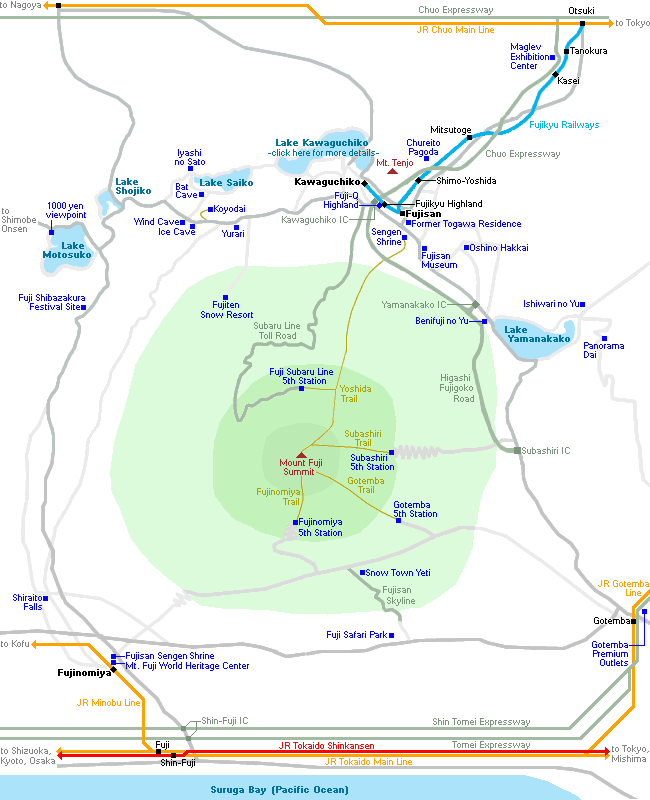 Questions? Ask in our forum.