Takaoka Castle Park
Former site of the short-lived Takaoka Castle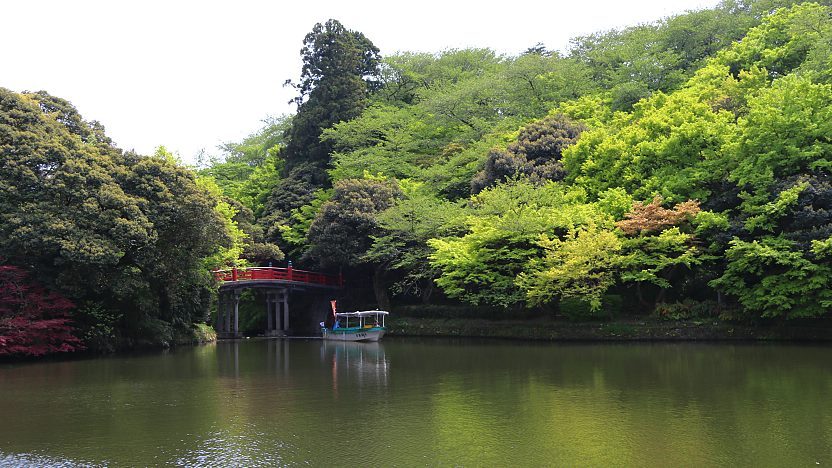 Takaoka Castle Park (高岡古城公園, Takaoka Kojō Kōen) is a park in central Takaoka at the location where the city's former castle stood for a few years during the early Edo Period (1603-1868). Some of the foundations of the old castle remain along with moats that today serve as a waterway on which visitors can take boat cruises. The park also boasts wide lawns ideal for picnicking, lush wooded areas with walking trails, and over a thousand cherry trees which make the park a popular hanami spot usually around early to mid April.
The castle itself was demolished in 1615 only a few years after it had been constructed. It became a casualty of the Tokugawa Shogunate's newly introduced policy that allowed only one castle per feudal domain. At the time, Takaoka was situated within the Kaga Domain which was controlled by the powerful Maeda Clan from Kanazawa Castle.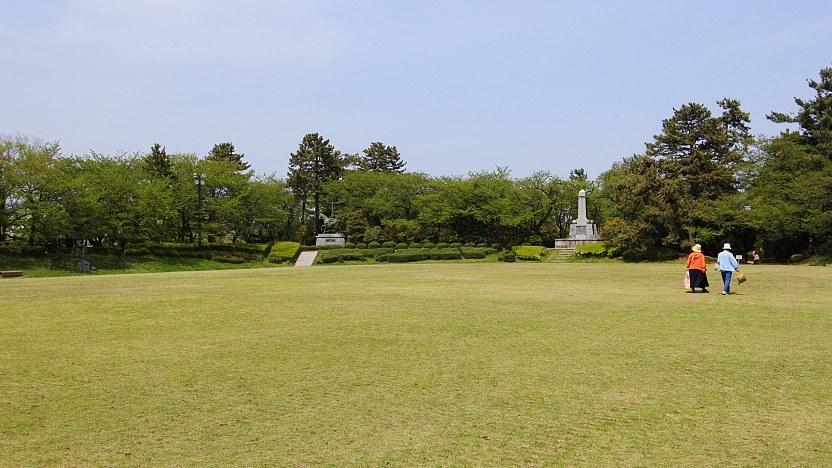 Several sites of interest can be found in the castle park today. Imizu Shrine is a tranquil shrine that stands within the old castle bailey. The torii gate leading up to the main hall is made from wooden beams that were parts of the Ise Shrines before they were rebuilt in 2013. The outer torii is made of bronze to symbolize the city's metal casting history.
Located in the park's south corner, the Takaoka Municipal Museum recounts Takaoka's history. The museum features no English information, but is free to enter and has a small exhibition that compares the Takaoka Daibutsu to the Great Buddha of Todaiji Temple in Nara. Other exhibitions provide details about the historically prominent families in the region.
A short walk outside of the castle park stands the Takaoka Art Museum. The museum features the Fujiko F. Fujio Hometown Art Gallery, showcasing some artwork by Fujiko F. Fujio, the famous animator born and raised in Takaoka and responsible for the hugely successful Doraemon anime. In other exhibition halls, the museum showcases a wide range of art from less famous local artists as well as temporary special exhibitions.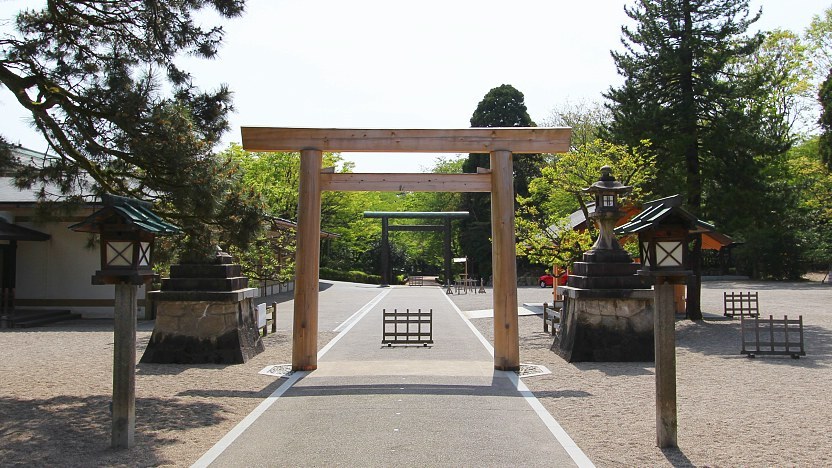 Takaoka Castle Park is a 15 minute walk from Takaoka Station. Alternatively, take the tram to Hirokoji (10 minutes, 200 yen one way, frequent departures) from where the castle park is a five minute walk.
How to get to and around Takaoka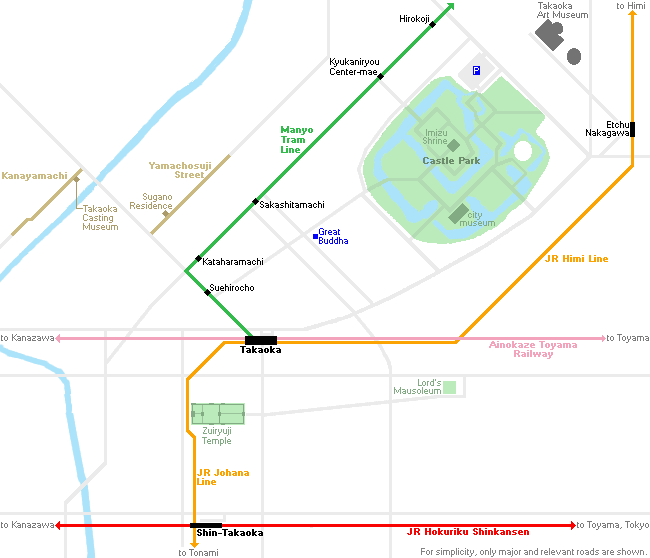 Takaoka Municipal Museum
Hours
9:00 to 17:00 (entry until 16:30)
Closed
Mondays (or following day if Monday is a
national holiday
)
December 29 to January 3
Takaoka Art Museum
Hours
9:30 to 17:00 (entry until 16:30)
Closed
Mondays (or following day if Monday is a
national holiday
)
December 29 to January 3
Admission
500 yen (Fujiko F. Fujio Hometown Art Gallery)
Exhibitions from the collection are free, while temporary special exhibitions come with varying entrance fees.
Questions? Ask in our forum.