Takaoka Great Buddha
One of Japan's three great Buddha statues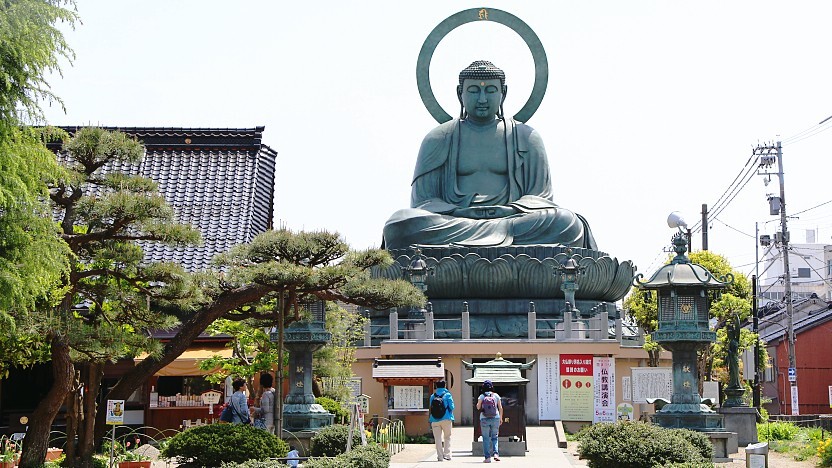 Takaoka's emblematic Great Buddha (高岡大仏, Takaoka Daibutsu) is one of the three Great Buddha statues of Japan alongside the one at Nara's Todaiji Temple and the Kamakura Daibutsu. The statue was completed in 1933 after three decades of work, utilizing local bronze casting techniques.
The original wooden version of the statue was erected in 1745. However, after suffering fire damage on numerous occasions, it was decided to rebuild it from a more fire-resistant material. Due to Takaoka's dominance in the metal casting industry, the Daibutsu was constructed using bronze and utilizing the expertise of exclusively local craftsmen.
Today, the Daibutsu stands 15.85 meters tall (including the base) and weighs 65 tons. Visitors can enter the base below the statue and view the wooden head of the previous statue on display. The head miraculously survived the most recent fire.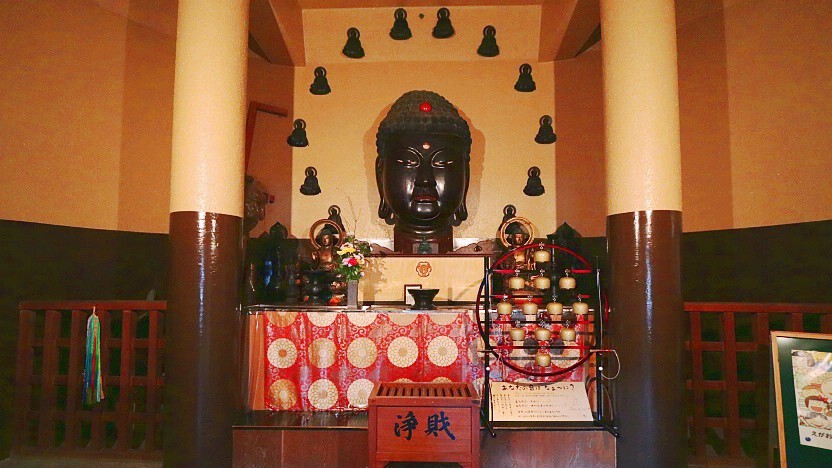 Hours
Always open (the base below the statue is open from 6:00 to 18:00)
Questions? Ask in our forum.