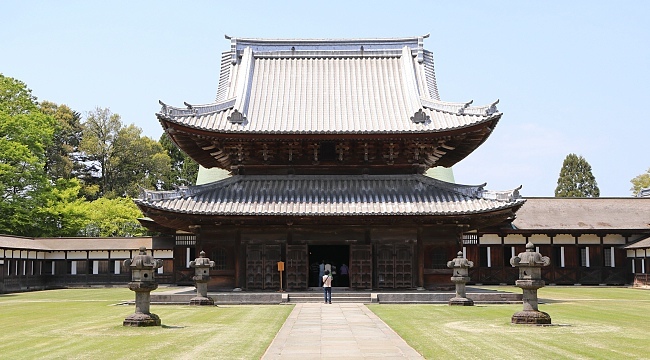 Zuiryuji Temple (ÉÉŚ┤ÄŤ, Zuiryūji) is a Soto Zen Buddhist temple in Takaoka, recognized by the Japanese government as a national treasure. The temple was completed circa 1659 to mourn the death of the retired local lord, Maeda Toshinaga. His mausoleum is situated approximately one kilometer to the east from the temple.
Zuiryuji has a symmetric layout with corridors connecting its buildings in a manner typical of Soto Zen monasteries. The temple is comprised of various coveted buildings and properties, including its imposing Sanmon Gate that meets visitors on their way through the temple's inner grounds.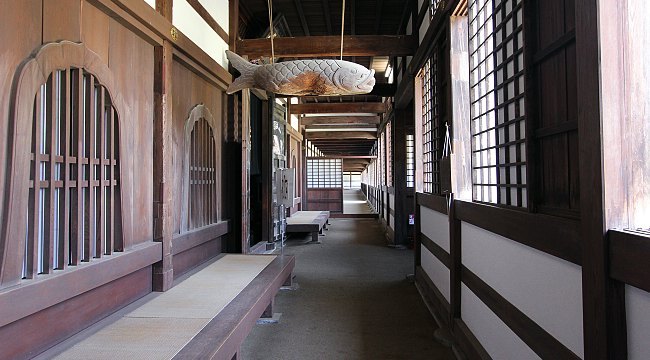 The temple's two main halls are the Butsuden Hall which houses a statue of the historical Buddha (Shaka Nyorai) and the Hatto Hall which serves as a beautiful example of the architectural style of early Edo Period temple construction.
A rather unique deity worshiped at the temple is Ususama Myo-o, a guardian of Buddhism. A large statue of Ususama Myo-o stands in the Hatto Hall, while a smaller one stands at the entrance to the public washroom. Ususama Myo-o is regarded as the guardian of the washroom and is accredited powers to purify and prevent diseases.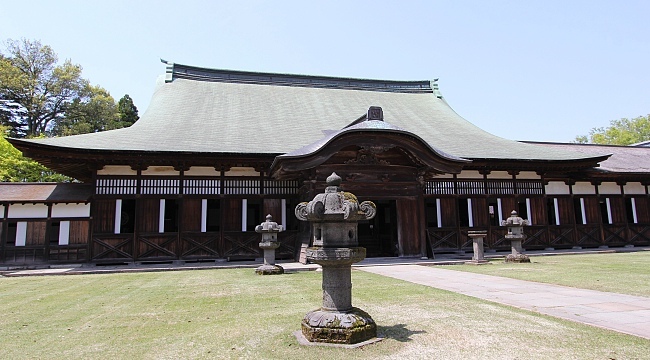 Zuiryuji Temple lies between Takaoka and Shin-Takaoka Stations. It can be reached from Takaoka Station in a 10-15 minute walk or from Shin-Takaoka Station in a 15-20 minute walk.
How to get to and around Takaoka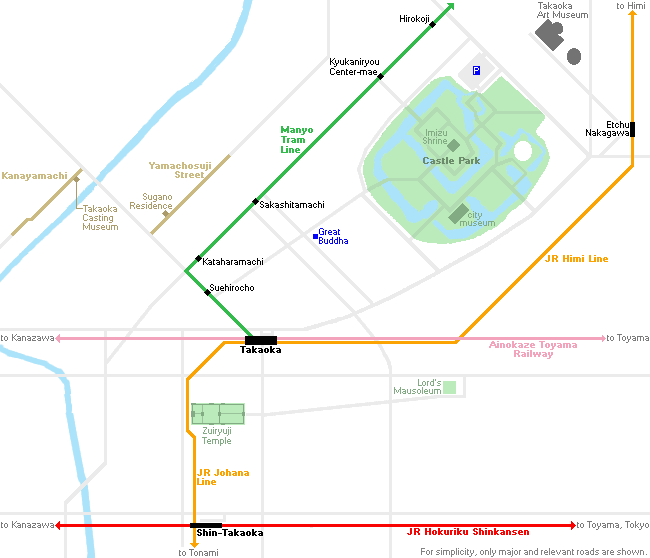 Hours
9:00 to 16:30 (until 16:00 from mid December through January)
Admission ends 30 minutes before closing
Questions? Ask in our forum.