Gas-san
The highest of the three Dewa Sanzan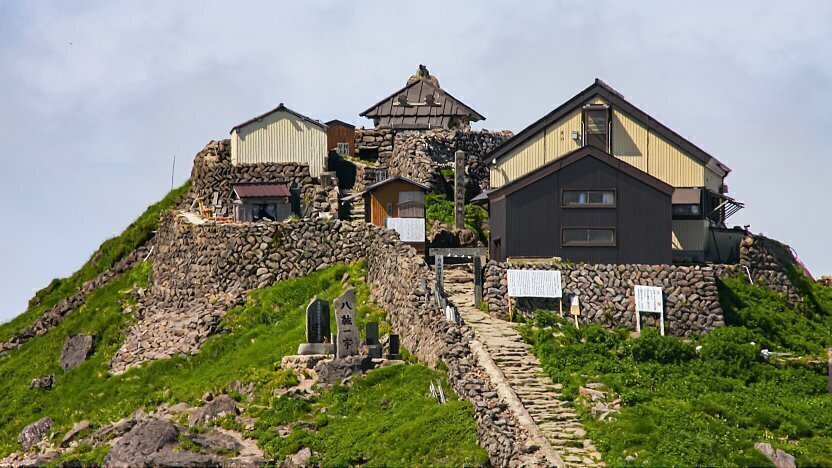 Gas-san (月山) is the highest of the three mountains of Dewa Sanzan. Its mountaintop shrine, which stands 1984 meters above sea level, is closed for the majority of the year due to heavy snowfall and is inaccessible by road. Only the summer months see hundreds of pilgrims and tourists hiking up to this impressive shrine.
The paved road to Gas-san ends with a parking lot at the 8th Station, from where the final five kilometers to the summit must be completed on foot. From the top, pilgrims traditionally continue down the other side to Yudono-san. Because Gas-san is the mountain symbolizing death, it is typically the second shrine visited by pilgrims, after Haguro-san (birth) and before Yudono-san (rebirth).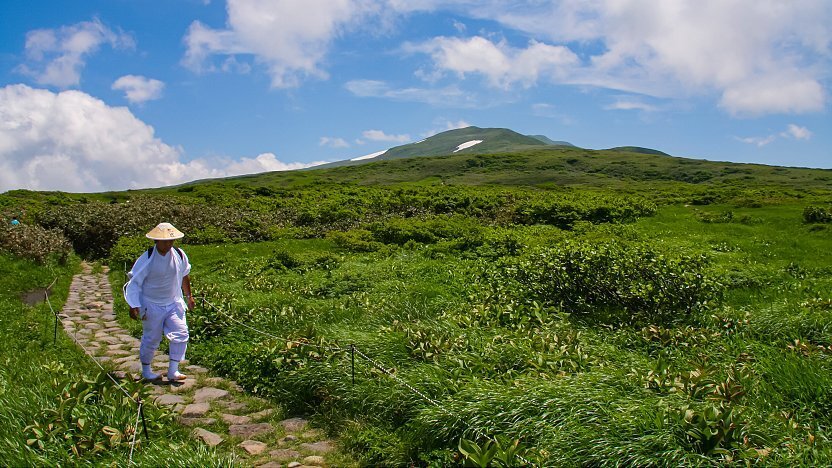 The hiking trail leading up to Gas-san's peak passes through marshland, wild alpine flower fields and patches of snow, even in midsummer. While not particularly steep, the rocky, treeless trail can be challenging due to its exposure. Rain makes the rocks slippery, and there is no protection from either strong wind or sun.
However, the absence of tree cover allows hikers to fully enjoy the spectacular mountain scenery during their 2.5 to 3 hour ascent. Rest stations at the top and in the middle of the trail sell water and provide some opportunity to rest alongside fellow walkers. The trail, which descends from Gas-san's summit to Yudono-san, is steeper and more challenging. The descent takes about 2.5 hours.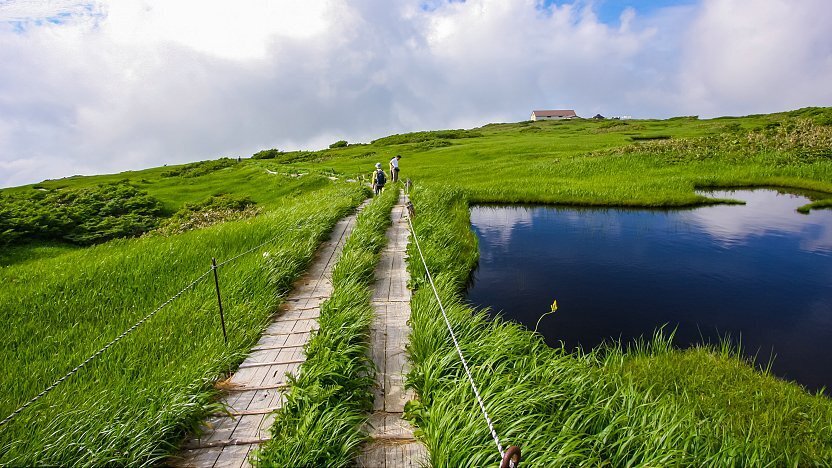 Unlike most other shrines in Japan, Gas-san requires visitors to participate in a short purification rite at the entrance. Priests are accustomed to non-Japanese speakers and offer guidance through the purification process. After being purified, making a prayer, having a sip of sake and lighting a candle or sticks of incense, one is refreshed enough to continue their hike.
For visitors interested in seeing Gas-san and enjoying the mountain scenery, but not in hiking all the way to the summit, there is a circular hiking course starting and ending at the 8th station, which circles through some of the marsh and flower fields. This course takes only about 30 minutes and also offers nice views of the mountains.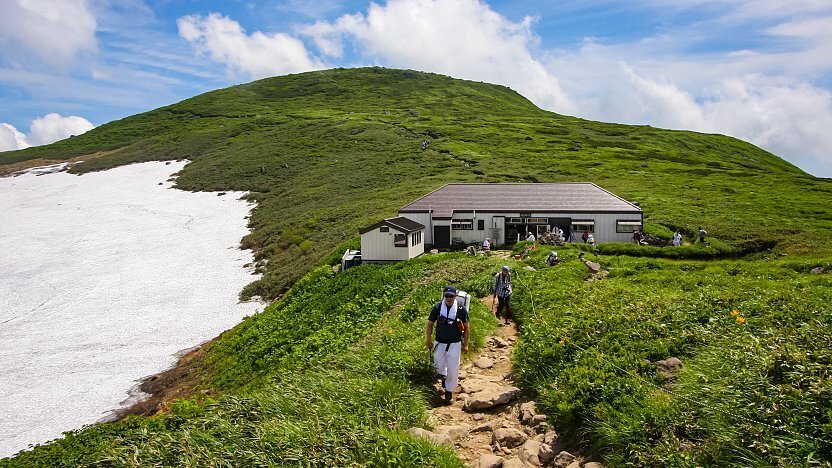 Shonai Kotsu operates four bus round trips between Haguro-san's summit and Gas-san's 8th Station on selected days between July and September (55 minutes, 1590 yen one way). Haguro-san's summit can be reached in about one hour by bus from Tsuruoka Station (see details on the page about Haguro-san). The one way fare for riding all the way from Tsuruoka Station to Gas-san 8th Station is 2100 yen.
How to get to and around the Dewa Sanzan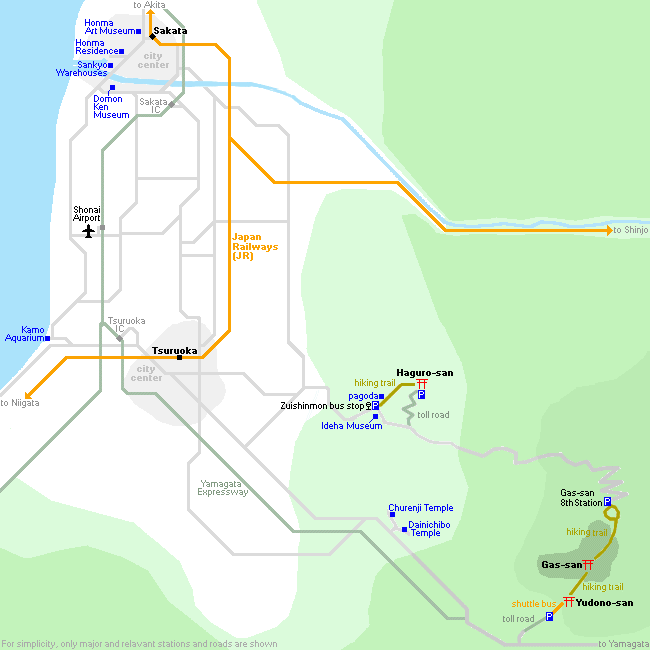 Questions? Ask in our forum.