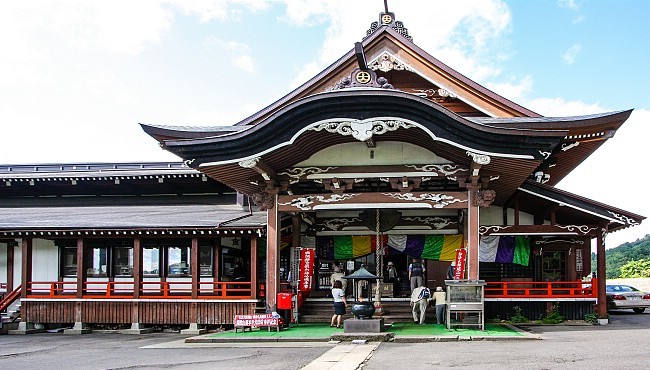 In addition to the three sacred mountains and their shrines, the Dewa Sanzan area in Yamagata Prefecture is home to two interesting temples: Dainichibo (大日坊) and Churenji (注連寺). These two temples are the sites of sokushinbutsu, men who transformed their own bodies into mummies while still living. Their mummified bodies are on display in Dainichibo and Churenji, close to Yudono-san.
Shugendo is a religion based on mountain worship that combines practices and tenets of both Buddhism and Shinto. Physical and mental endurance of the elements is an important part of Shugendo. Self-mummification is the most extreme form of this endurance and those monks who succeeded at the practice are now revered as Buddhas.
The technicalities of self-mummification are staggering; by one method, monks endure three 1000 day periods of dietary restriction, intense physical activity and meditation. For the first thousand days, they ate only mountain vegetables, while continuing to practice the physical hardships of Shugendo training. For the second 1000 day period, the diet was restricted even further to just bark and roots.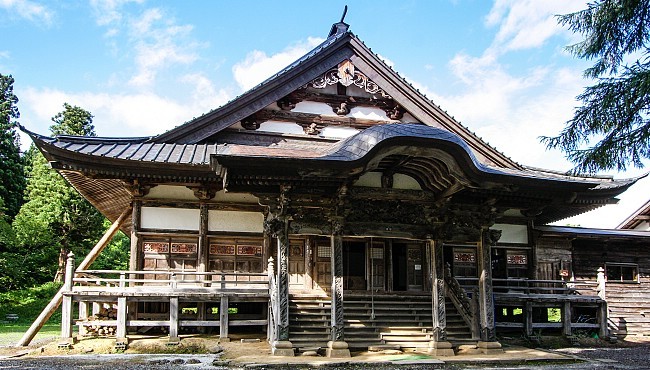 Some monks also drank a special tea made from the sap of the urushi tree, or spring water from nearby Yudono-san containing arsenic. Arsenic, like urushi sap, is a poisonous substance that had a preservative effect on the monks' bodies.
Finally, for the third 1000 day period, the monk was sealed into a cedar box and buried. A breathing tube inserted into the box and a bell to ring were the only connections to the other monks. Once the bell stopped ringing (after a few days or weeks), the breathing tube was sealed. When the final 1000 day period was over, the tomb was opened to reveal a mummified body.
Not all those who attempted self-mummification were successful. However there are 16 such sokushinbutsu across Japan, eight of which are in Yamagata Prefecture. They are considered to have become living Buddhas for their achievement.
Dainichibo and Churenji are located along the bus route, which connects Tsuruoka Station with Yudono-san. Get off at Oami bus stop (大網), from where Dainichibo can be reached in a 5-10 minute walk and Churenji can be reached in a 20 minute walk. There are five round trips per day around the year. The one way trip between Tsuruoka Station and Oami takes 45 minutes and costs around 1030 yen.
How to get to and around the Dewa Sanzan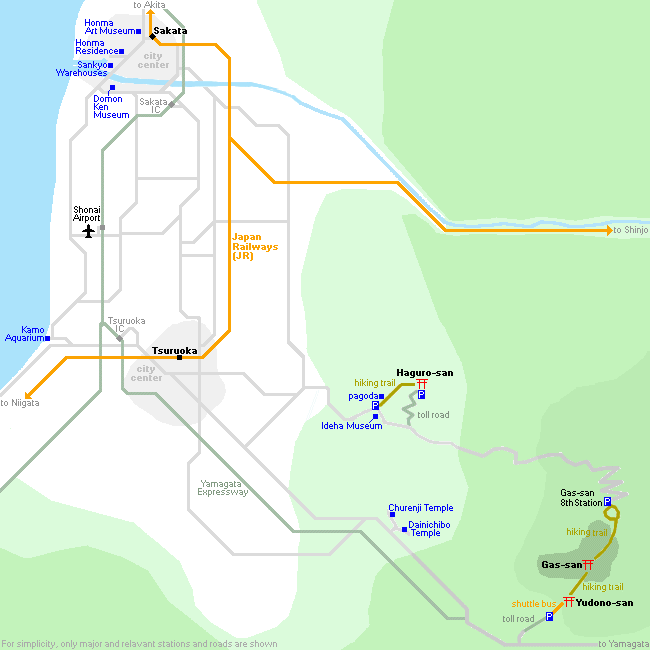 Churenji
Hours
9:00 to 17:00 (May to October)
10:00 to 16:00 (November to April)
External Links and Resources