Sapporo Snow Festival 2011 - by night
Francois' Japan Blog
by Francois, staff writer of japan-guide.com

2011/02/09 - Sapporo Snow Festival 2011 - by night

After an initial visit to the 62nd Sapporo Snow Festival on its opening day on February 7, 2011, we explored the festival further by seeing how the snow sculptures of Odori Park look during the evening illuminations. We also looked at a secondary festival site in Susukino, Sapporo's largest entertainment district, where a large section of road is closed and ice sculptures are on display.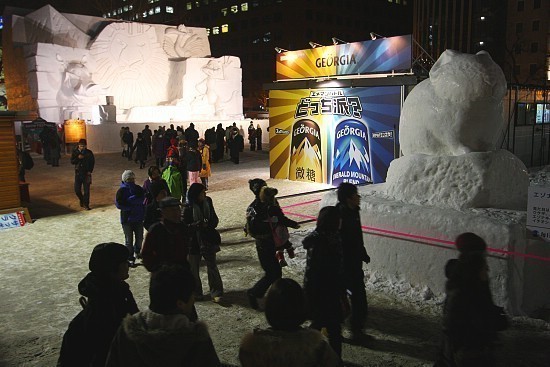 The crowds were quite a bit thinner in the evening, but there was still a festival atmosphere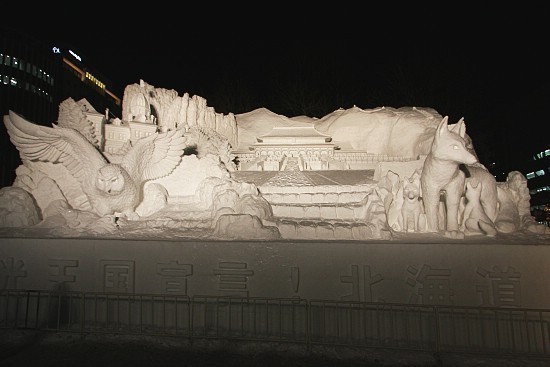 The ornate sculpture entitled "Hokkaido - a Tourist Wonderland" that includes Chinese landmarks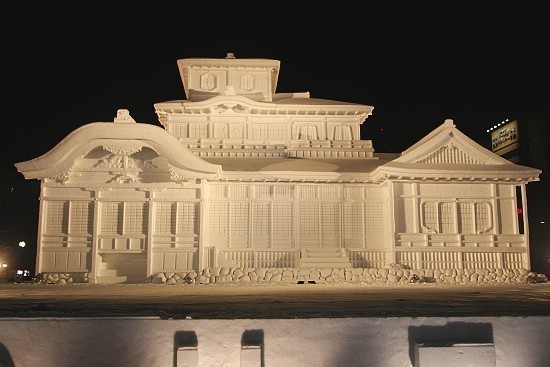 A sculpture of the Hinukaku Pavilion from Kyoto's Nishi-Honganji Temple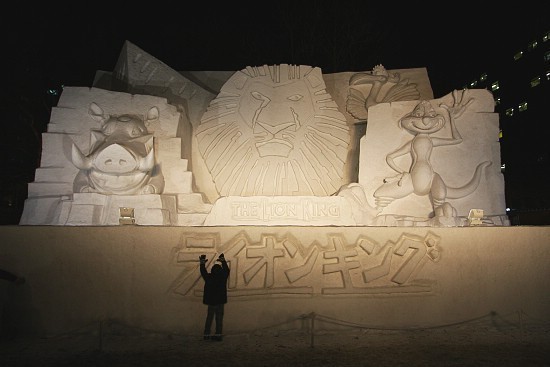 A child in front of a sculpture promoting the Lion King musical's arrival in Sapporo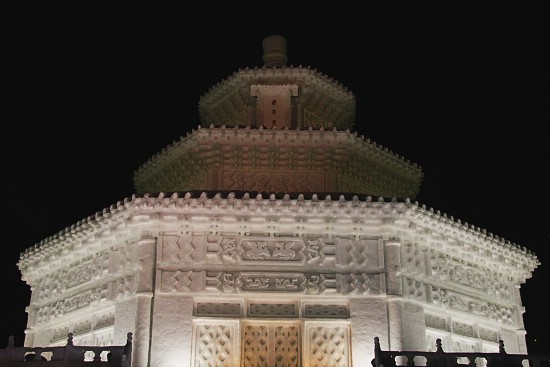 A sculpture of Beijing's Temple of Heaven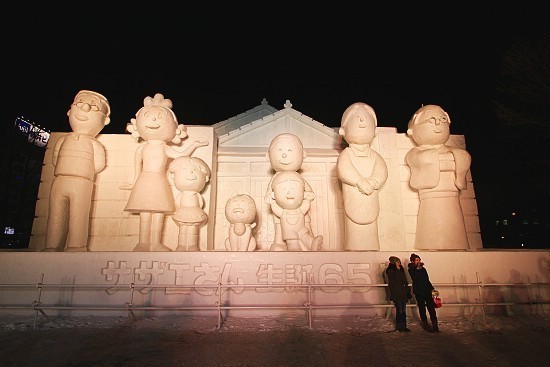 Characters from the popular manga Sazae-san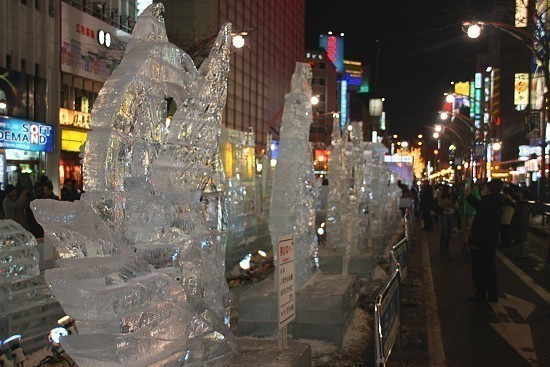 A row of ice sculptures in Susukino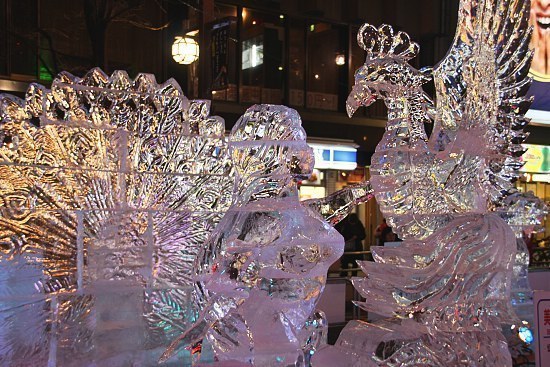 One of the ice sculptures up close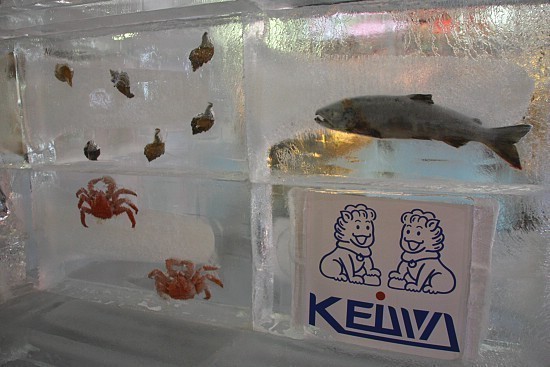 A display of seafood is incorporated into the ice
A man at work carving the ice with a chainsaw
Before seeing the evening illuminations, we first had a tour of the Sapporo Beer Museum. Before the museum's exit there is a drinking area where different types of Sapporo beer can be sampled. Afterwards we had dinner at one of the restaurants that offers all you can eat food and drinks.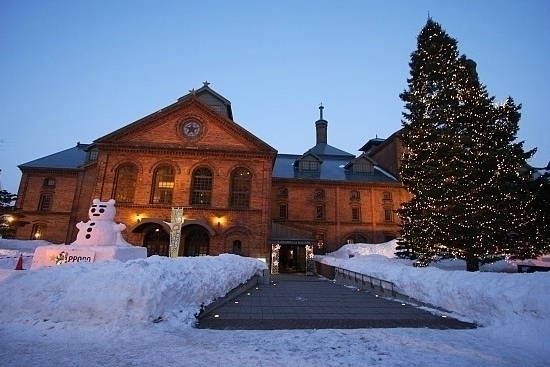 The Sapporo Beer Museum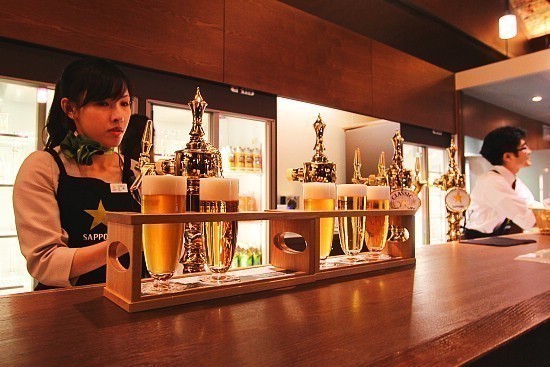 Beer tastings of three different types of Sapporo beer are available for 500 yen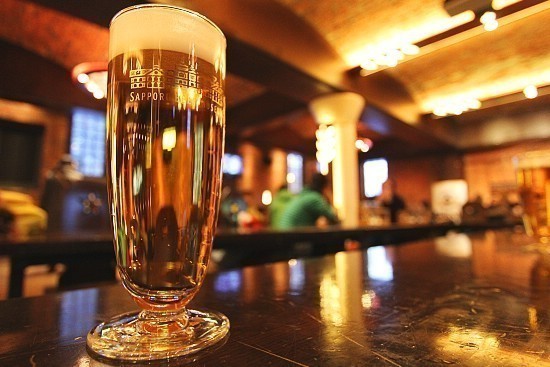 One of the tasting beers in the museum's drinking area