Public Baths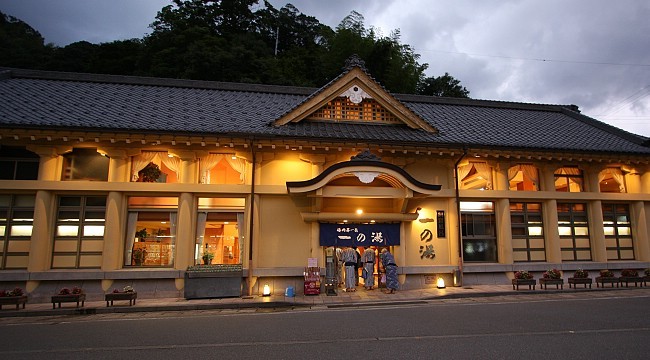 In the past, many homes in Japan were not equipped with a bathtub. To fill this void, the neighborhood public bath ('K"', sentō, lit. "coin hot water") was a place where the locals could go to wash themselves, soak in a tub and socialize with neighbors.
Nowadays, as most households have their own bath, the number of traditional public baths has decreased, but they can still be found in many of the more old-fashioned city neighborhoods. In addition, a new type of public bath has emerged in recent decades. Much larger than the traditional sento, these bathing complexes features a range of pools, saunas and fitness facilities. Some of the largest resemble small theme parks and offer various dining, entertainment and relaxation services. Accordingly, many customers spend extended time periods there.
Small neighborhood onsen sento in Nozawa Onsen
Public baths are segregated by gender, and swimsuits are not worn (read more on bathing rules). Some sento, typically in hot spring resort towns, utilize natural hot spring water for their baths. More commonly, however, public baths simply use heated tap water instead.
Public baths (public in the sense that anyone can use them as opposed to the baths of ryokan and hotels which may only be open to staying guests) can be found throughout Japan and typically cost 200 to 2000 yen. Some larger ones - mainly in larger cities - are open 24 hours and could be considered as budget accommodation.