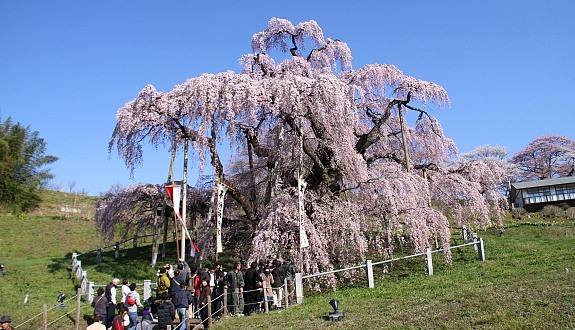 The Miharu Takizakura (三春滝桜) is considered by many as the single most beautiful cherry tree in Japan. It is located in Miharu, a town in central Fukushima. "Takizakura" literally means "waterfall cherry tree" in Japanese; a fitting name as the 12 meter tall tree's wide drooping branches spread out over 20 meters east-west and 18 meters north-south, making it appear like a cascading waterfall. The tree is estimated to be over a thousand years old and its trunk has a girth of 9.5 meters.
Around mid to late April every year, the Miharu Takizakura reaches the peak of its flowering season and hundreds of thousands visit to admire its cherry blossoms. Despite the size of the crowds, human traffic is usually well regulated and the process of touring around the tree is thereby kept smooth and pleasant. Visitors are advised to go as early as possible though, as roads leading to the location can get extremely congested.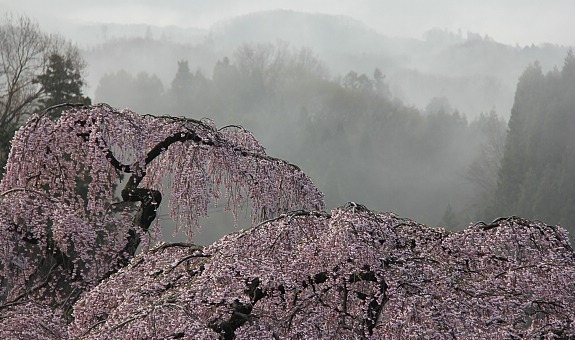 Any Questions? Ask them in our question forum.