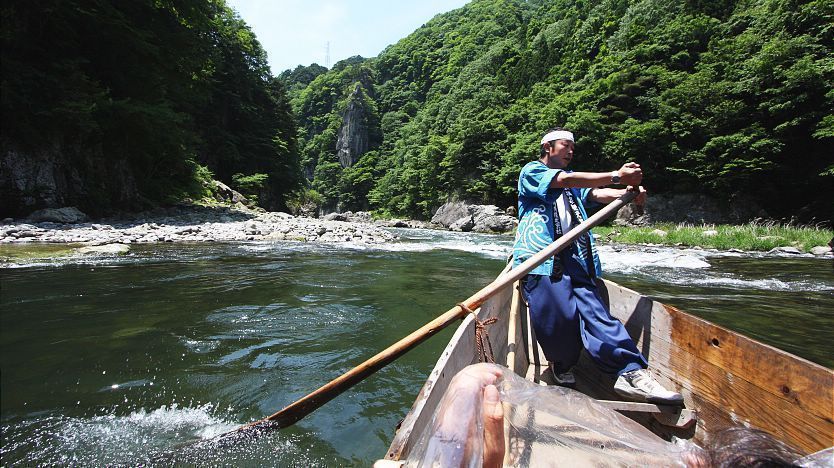 The Kinugawa Line Kudari River Cruise (鬼怒川ライン下り) is a ride down Kinugawa River in flat bottomed, wooden boats. The cruises lasts about 40 minutes and travel through mostly undeveloped stretches of the river, passing rock formations along the way that resemble various animals and objects. Humorous explanations are provided by the boatmen in Japanese. Shoes are removed on board of the boats.
While the Kinugawa River is relatively calm, with only minor rapids along the way, cruises may be canceled in case of heavy rain, strong wind or extreme changes in the water level of the river. The wooden boats used in the cruises are characteristic of the Kinugawa Onsen area and some have been converted into outdoor baths at local ryokan and public baths.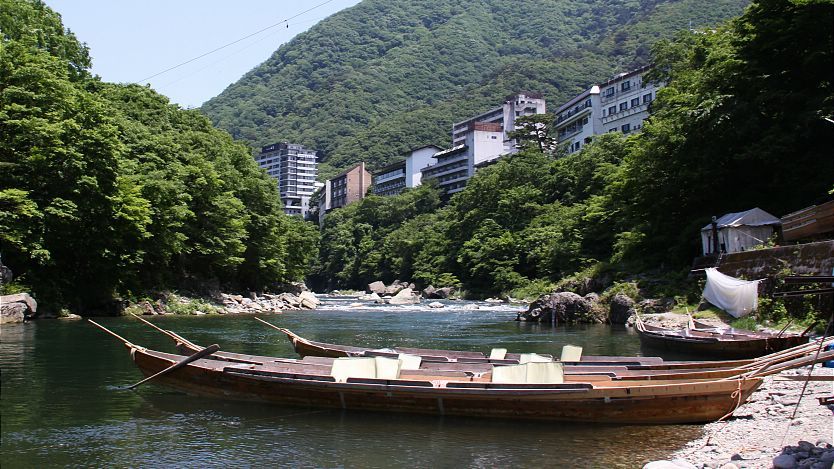 The departure point of the Kinugawa Line Kudari River Cruise is a five minute walk from Kinugawa Onsen Station just behind the Kanaya Hotel. The cruise ends at the Otoro bus stop, from where a free shuttle bus returns to Kinugawa Onsen Station.
How to get to and around Kinugawa Onsen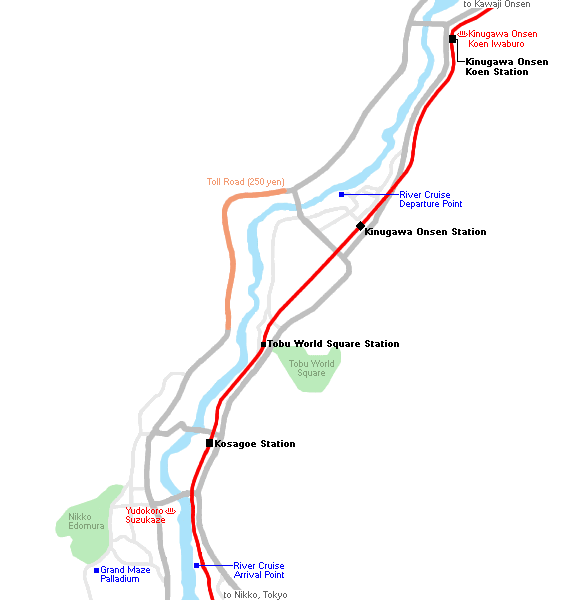 Hours
9:00 to 15:45 (departures every 35 minutes, reception ends 20 minutes before departure)
Closed
Mid November to mid April
Admission
2900 yen (reservations recommended, includes shuttle bus to Kinugawa Onsen Station)
External Links and Resources