Kinpusenji Temple
The most important temple of Yoshino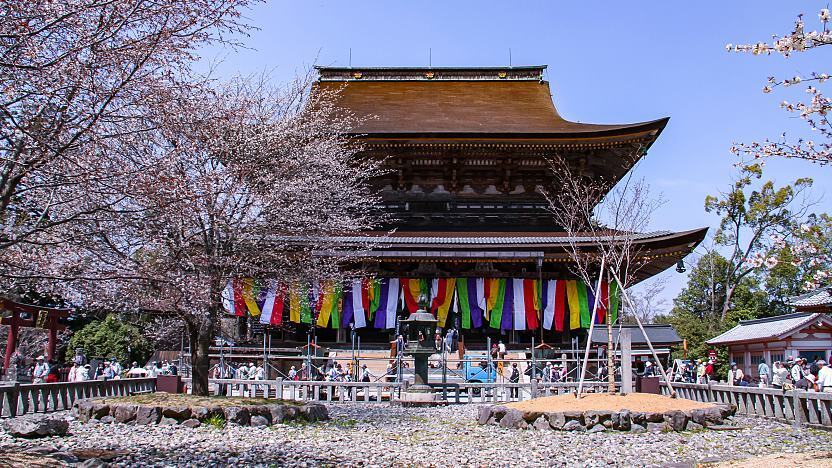 Kinpusenji (金峯山寺) is the leading temple in Yoshino and one of the most important temples of Shugendo, a religion based on mountain worship that combines tenets of both Buddhism and Shinto. The temple is listed among the UNESCO World Heritage sites of Yoshino, and its main hall, the 34 meter high Zao-do Hall, is claimed to be the second largest wooden structure in Japan behind Nara's Todaiji Temple.
Inside the Zao-do Hall stand three, blue skinned statues of Zao Gongen, the fierce looking protector deity of the sacred mountains of the Yoshino area. Zao Gongen is one of the most important deities in Shugendo, embodying the past, present and future Buddha. The temple's three statues are 1300 year old, measure up to seven meters and each represent one of these three facets.
Kinpusenji Temple hosts occasional Shugendo workshops, which stress feats of physical and mental endurance of the elements, such as hanging off cliffs or sitting under waterfalls, which Shugendo teaches to be a path to enlightenment. The temple is also the start of the pilgrimage trail to the sacred Mount Omine.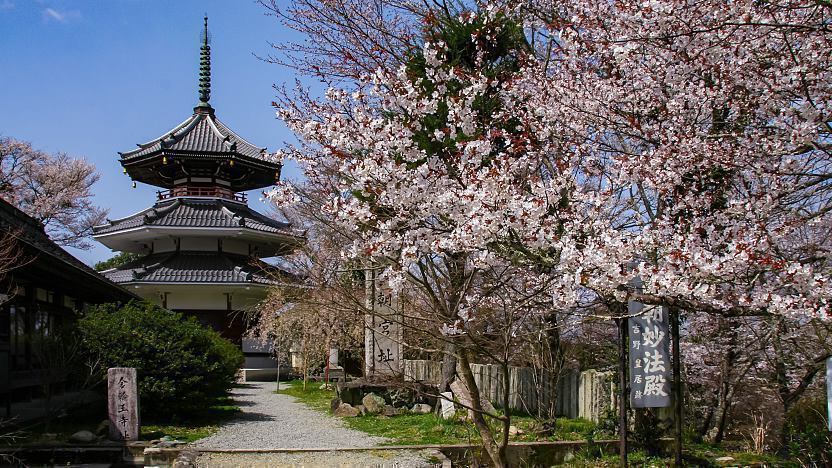 Admission
800 yen (for entering the main hall)
Questions? Ask in our forum.