Yoshimizu Shrine
Temporary quarters of Emperor Go-Daigo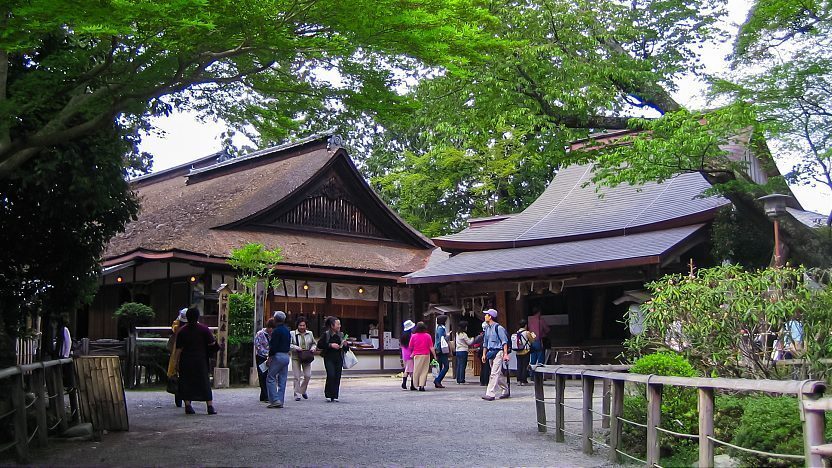 Yoshimizu Shrine (吉水神社, Yoshimizu Jinja) in the Naka Senbon area of Mount Yoshino, has a long and storied past. Originally founded in the 8th century as a temple, it served as the living quarters for practitioners of Shugendo mountain worship. The temple gave refuge to several prominent historical personalities over the years starting with Minamoto Yoshitsune who fled from his brother Yoritomo in the 12th century.
In the 14th century the shrine served as the temporary seat of Emperor Go-Daigo, after he established a competing imperial court (the Southern Court) at Yoshino, which effectively made the shrine an Imperial Palace. Emperor Go-Daigo continues to be enshrined here to this day. Furthermore, in the 16th century Yoshimizu Temple played host to Toyotomi Hideyoshi, who held some of his famous hanami parties here.
Eventually converted to a shrine during the Meiji Period's separation of Buddhism and Shinto, Yoshimizu Shrine now exhibits various treasures in its main building, including historic documents, arms, paintings and other art objects. Yoshimizu Shrine also remains a popular place for cherry blossom viewing and offers some great, unobstructed views of Yoshino's cherry tree covered mountain slopes.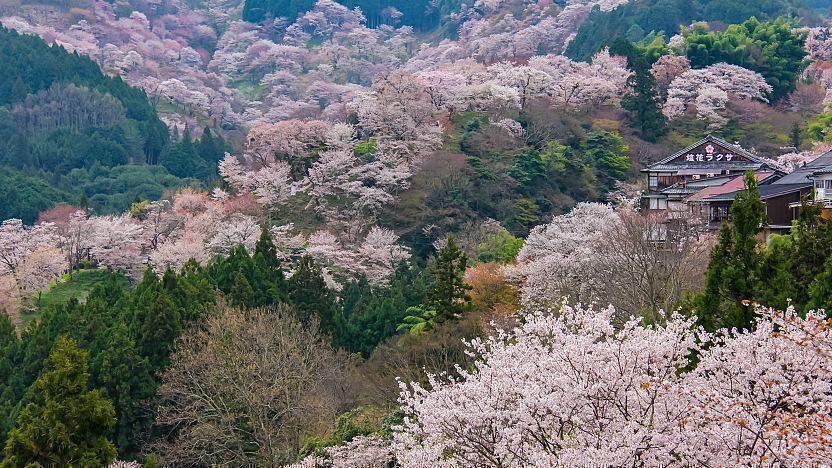 Hours
9:00 to 17:00 (entry until 16:30)
Questions? Ask in our forum.