Mikumari Shrine
Shrine with an unusual architecture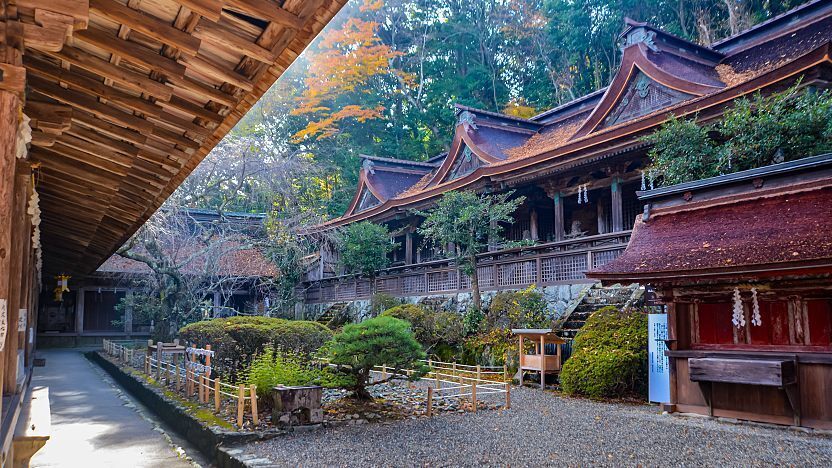 Yoshino Mikumari Shrine (吉野水分神社, Yoshino Mikumari Jinja) is a small Shinto shrine in the upper Kami Senbon area of Yoshinoyama. This serene shrine is dedicated to Ameno Mikumari, a female deity of water and safe childbirth who is believed to bestow fertility on those that pray to her. The shrine displays several ancient portable shrines (mikoshi) and artifacts and is one of four important mikumari shrines in Japan.
The shrine's current main hall was built in 1604 by Toyotomi Hideyoshi's son Hideyori and features a unique architectural style of the Momoyama Period. The hall's beautiful, layered bark roof was renovated in 2011, and the structure has been designated part of a UNESCO World Heritage Site since 2004.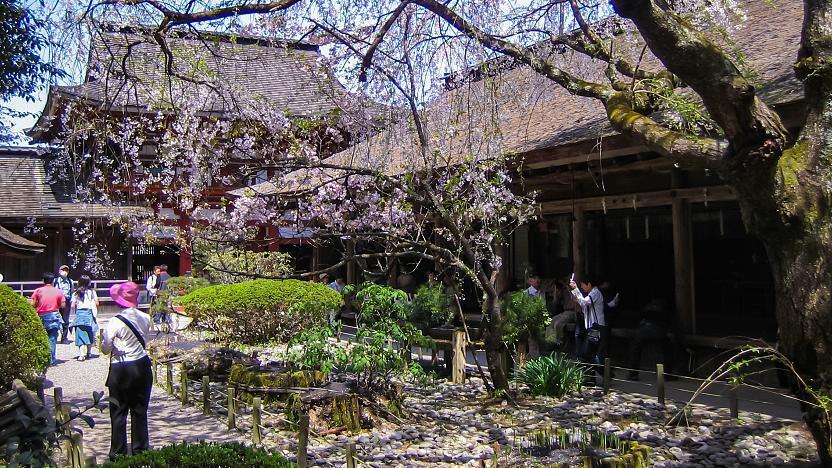 Hours
8:00 to 16:00 (until 17:00 in April)
Questions? Ask in our forum.