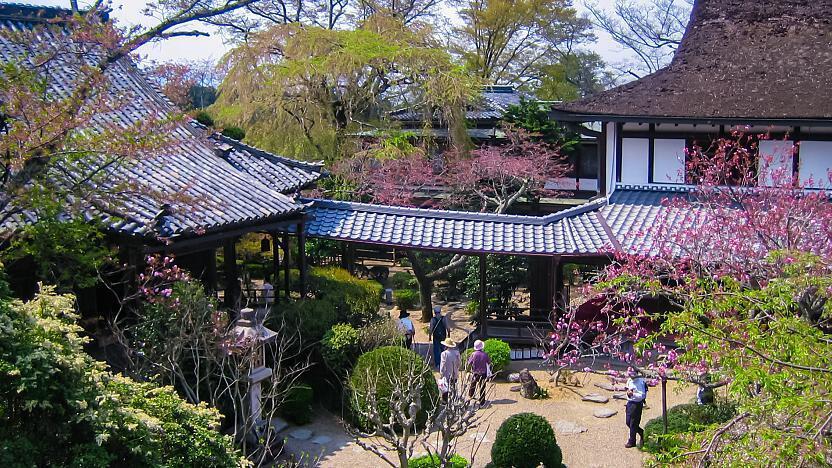 Chikurin-in (í|ó—Č@) is a Buddhist temple along the border of the Naka and Kami Senbon areas of Mount Yoshino. Having served for many years as accommodation for the practitioners of the Shugendo mountain worship, Chikurin-in these days also serves as an attractive ryokan open to all types of travelers. Like most accommodations in Yoshino, Chikurin-in gets booked out far in advance during the busy cherry blossom season.
The temple is also well known for its beautiful landscape garden, Gunpoen, which is said to have been designed by the famous tea master Sen-no-Rikyu. The garden surrounds a large pond lined by dozens of cherry trees and is open to visitors. Walking trails lead up the hill behind the pond to an archery ground, tranquil rest areas and viewpoints from where you can see out over the mountain slopes to Kinpusenji Temple.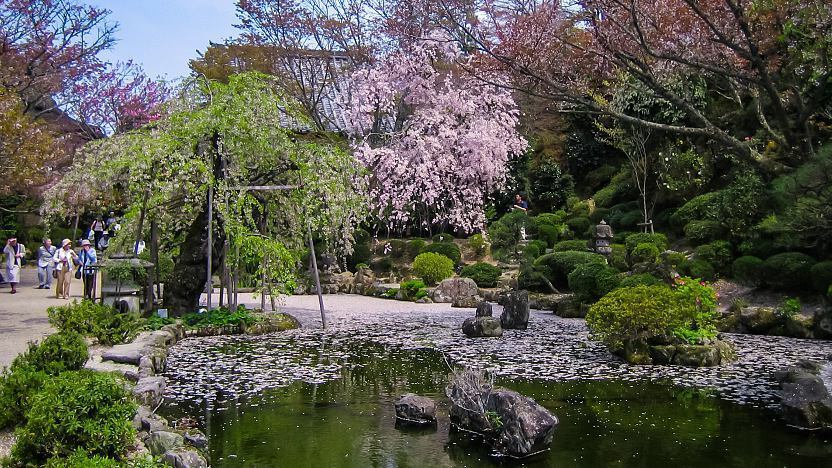 Questions? Ask in our forum.