Amami Oshima: Getting there and around
How to get to Amami Oshima
By air
Amami Oshima is served by the JAL Group, Skymark and Peach Aviation:
JAL and its subsidiary airlines operate one or two flights a day to Amami Oshima from multiple cities in Japan including Tokyo (about 2.5 hours), Osaka (about 2 hours), Fukuoka (about 90 minutes), Kagoshima (about 1 hour) and Naha (about 1 hour). Discount fares are sometimes available for around 20,000 to 25,000 yen one way (around 15,000 from Kagoshima and Naha), while regular fares are about twice as expensive.
Peach Aviation connects Amami Oshima once per day from Tokyo's Narita Airport and Osaka's Kansai Airport. One way fares start around 7,000 yen from Tokyo and around 5,000 yen from Osaka.
Skymark operates between Amami Oshima and Kagoshima from where it also connects Tokyo, Kobe and Nagoya. Flight duration is 45 minutes. The regular one way fare is around 13,000 yen, but discount fares are usually available around 6000 to 7000 yen.
By ferry
Amami Oshima's Naze Port is a stop along the ferry route that connects Kagoshima with Naha on Okinawa Island. Ferries are operated by two different companies and run roughly every other day. The ride from Kagoshima takes about eleven hours and the ride from Naha about 13 hours. The one way fare is around 10,000 yen for either journey. With a vehicle, the price of the journey increases 5-6 fold depending on the size of the vehicle.
Above fees and schedules are subject to change. For the current yen exchange rate, click here.
Getting around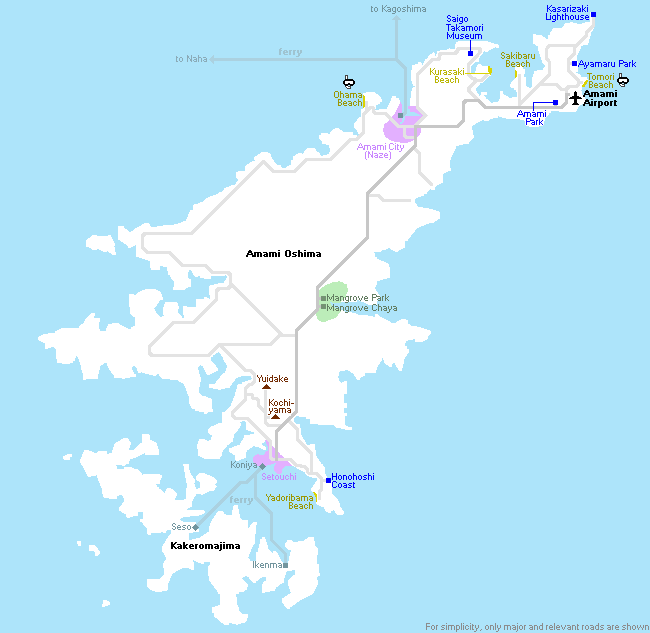 Amami Oshima is a relatively large island, and it takes around two hours to drive from top to bottom. The island's largest town is Amami City (also referred to as Naze), located on the northern coast near the center of the island. This is where ferries from Kagoshima and Okinawa arrive.
Amami Airport is located in the northeast corner of the island, a 45 minute car ride or 60 minute bus ride (1100 yen one way) from central Amami City. Near the island's southern tip lies another larger town, named Setouchi (also referred to as Koniya). A main road connects the airport with Amami City and Setouchi and serves as the main artery of Amami Oshima.
Another main road connects Amami City and Setouchi along the west coast; however, note that this road is convoluted and much slower. The entire island is very hilly, especially the center and south. Consequently, there are many tunnels along the roads.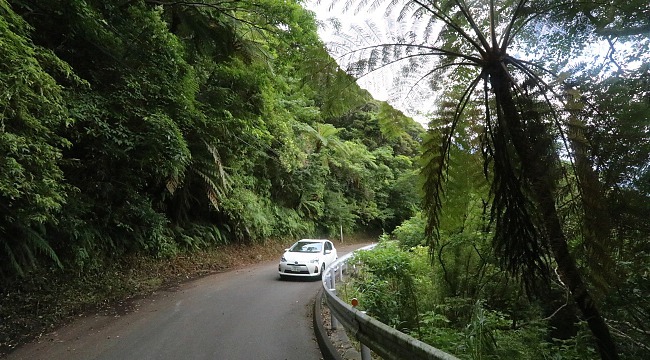 The most convenient way to get around Amami Oshima is by rental car because public transportation is infrequent and in some places inexistent. Rental cars are available from outlets at Amami Airport and in central Amami City.
Public transportation is provided by the Shimabus ("island bus"). There are around ten bus routes that converge in central Amami City and splinter off to other parts of the island. Buses operate every 30 minutes between the airport and central Amami City and about every 90 minutes between Amami City and Setouchi. Service along the other routes tends to be less frequent.
Bus fares depend on distance travelled. Alternatively, there are 1-day, 2-day and 3-day passes for unlimited travel available for 2100, 3150 and 4200 yen respectively. The passes can be purchased at Amami Airport, the Shimabus counter in downtown Amami City and Amami City Port.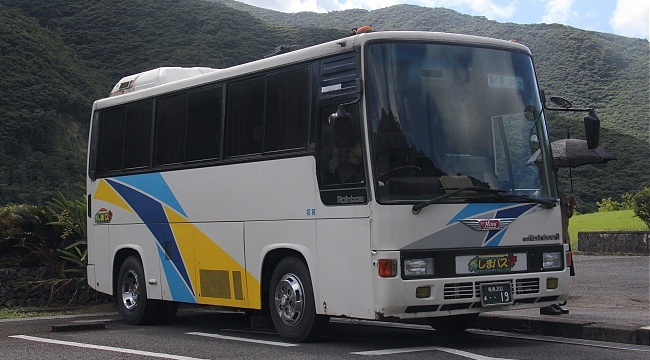 Questions? Ask in our forum.