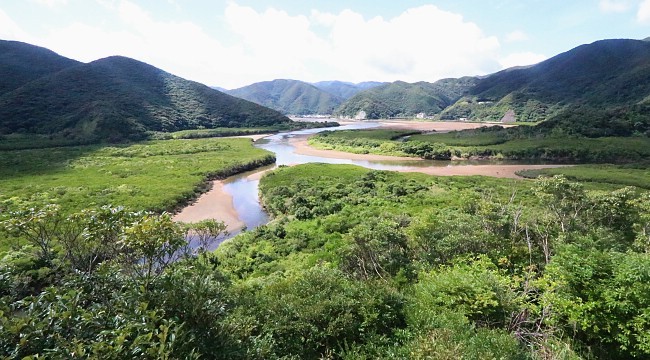 Amami Oshima has the second largest mangrove forest in Japan after that on Iriomote Island in Okinawa Prefecture. The mangroves are concentrated near the central east coast of the island, and tourists can explore them by kayak on guided tours or by themselves with rental boats. While best experienced in high tide when more of the smaller offshoots of the river are accessible, kayaking here is a worthwhile experience in low tide, too.
Kayak tours are operated by a number of operators, but the ones offered at Mangrove Park are particularly accessible because they do not require advance reservations. The tours take about one hour and involve a journey along the river network and mangroves led by tour guides. Kayaking aside, the mangrove park also contains a shop, cafe, observation deck and "ground golf" course.
Half a kilometer down the road from the Mangrove Park is the Mangrove Chaya, an operator that provides kayak rental without the need to join a tour (tours are also available). After registering at the office, patrons head a few hundred meters down the road and over a bridge to where the kayaks are boarded. This experience allows patrons free reign over the mangrove forest.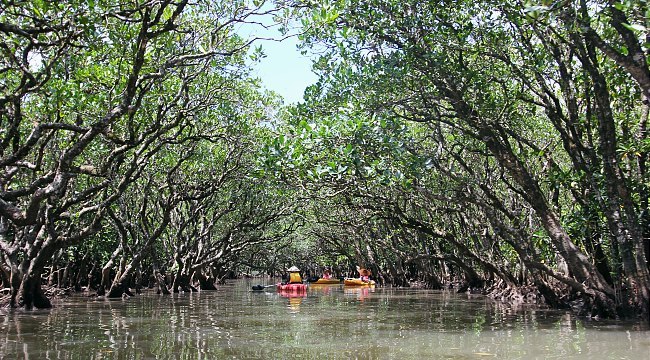 The mangrove forests are located about halfway between Amami City and Setouchi along the island's main road. By car, they are just over an hour from Amami Airport or 30 minutes from both downtown Amami City and Setouchi. Alternatively, buses between Amami City and Setouchi (Koniya, 古仁屋) serve the park every 90 minutes. Get off at Mangrove Park-mae (マングローブパーク前). In either case, the bus ride takes about 40 minutes and costs around 1000 yen one way.
How to get to and around Amami Oshima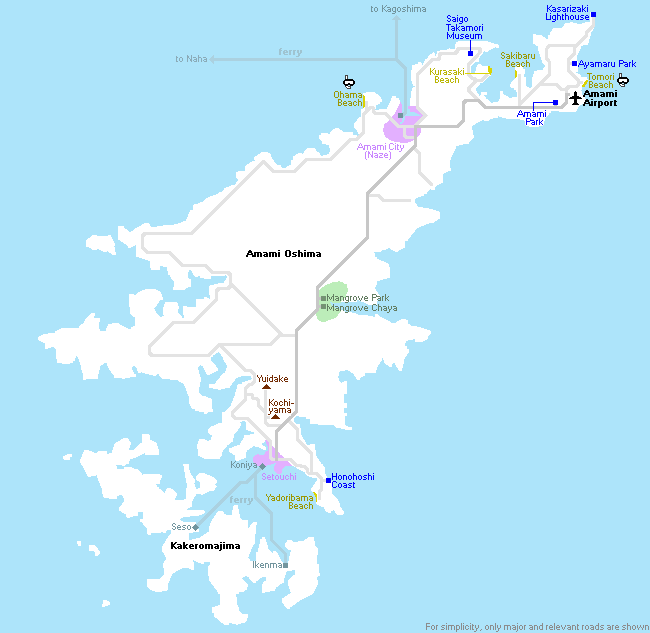 Mangrove Park
Hours
9:30 to 18:00; kayak tours start every 90 minutes from 10:00 to 16:00
Admission
500 yen (park entry) plus 1500 yen for kayak tours
Mangrove Chaya
Admission
1700 yen (kayak rental for 2 hours)
Questions? Ask in our forum.