Awashima Island
Nice island and former site of a sailor school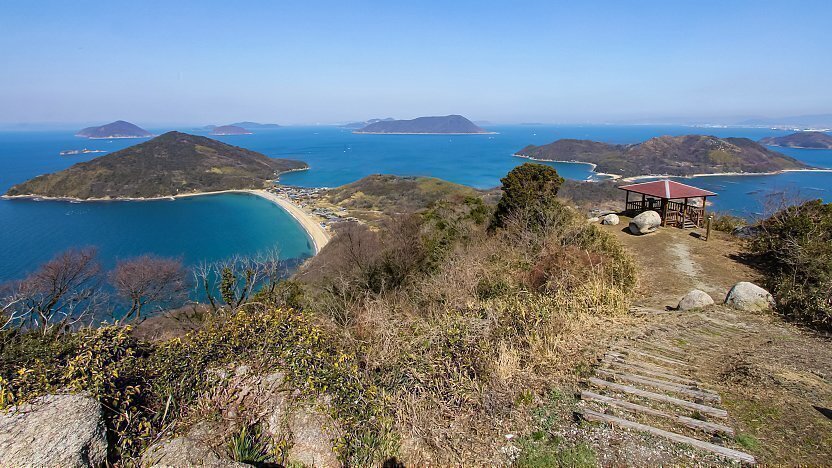 Awashima (粟島) is a star shaped island just 4.5 kilometers off the coast of western Kagawa Prefecture. During the era of warring states (15th and 16th centuries), Awashima flourished as a port of the Shiwaku Navy, a highly regarded band of sailors that controlled this part of the Seto Inland Sea from nearby Honjima Island.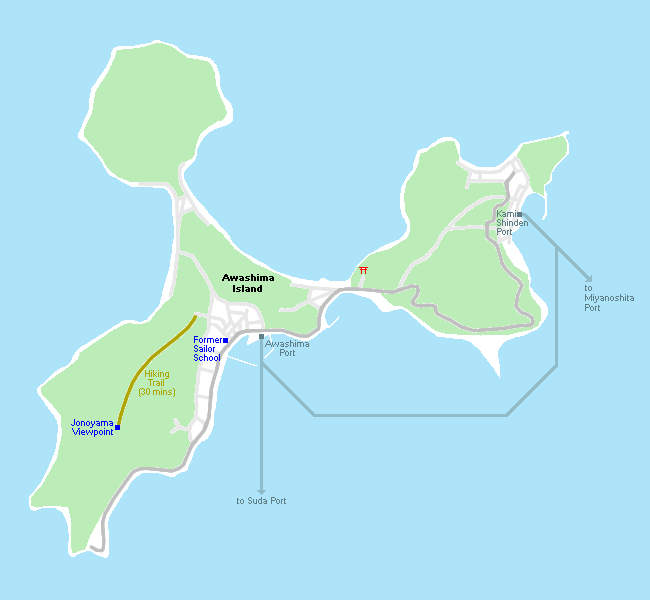 The Shiwaku Navy produced what were considered the top sailors of their time, and in order to capitalize on this legacy, in 1897 the Meiji Government opened up the National Sailor School on Awashima Island just west of Awashima Port. The school operated for 90 years, and many of their graduates went on to work on important boats of the time such as the Kanrin Maru, the first Japanese manned vessel to cross the Pacific Ocean.
The school was closed in 1987, and the grounds have been converted into the Awashima Marine Memorial Park. The old schoolhouse has been preserved and is open as a naval museum displaying model ships, maritime tools and instruments, and relics from the naval school. The classrooms and auditorium can also be viewed.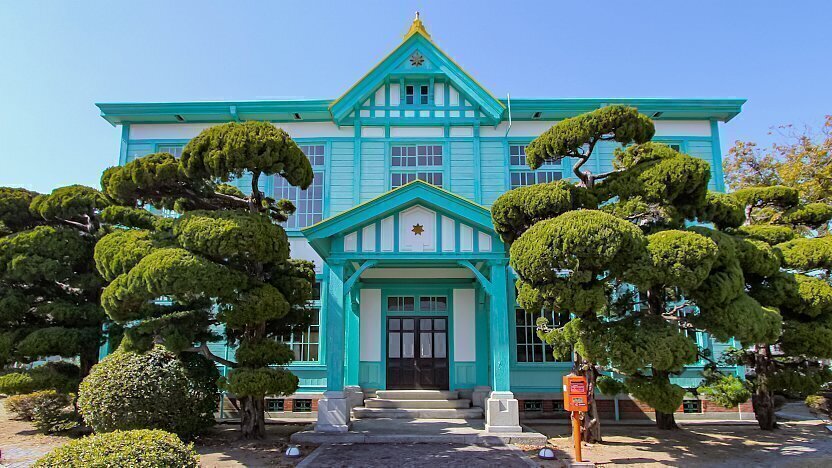 A small, nostalgic port town surrounds the sailor school at the center of the island, and visitors can enjoy exploring the narrow paths that weave their way among neighborhoods of weathered wooden houses. Visitors can also take a nice hike to the Jonoyama Viewpoint which offers beautiful views out over the island. The hike up takes about 30 minutes and starts behind a former elementary school.
The closure of the sailor school was a large blow to the local economy, and Awashima has its fair share of abandoned homes and closed schools scattered about. In response, the island has joined several other nearby islands as a destination for contemporary art. Awashima serves as a venue of the Setouchi Triennale art festival, and a few permanent works from previous festivals remain on the island and can also be viewed outside of the festivals.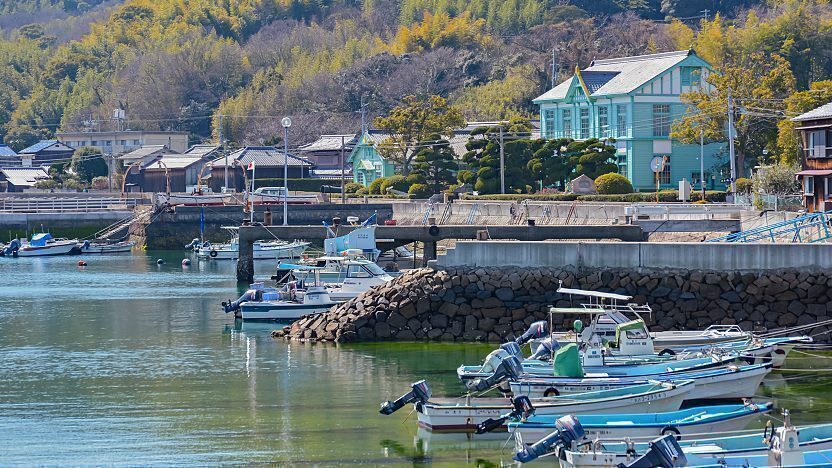 Takuma Station, the nearest train station to Awashima, can be reached by JR trains from Marugame (20 minutes, 260 yen by frequent local trains), Takamatsu (30-60 minutes, 870-2160 yen by local or limited express trains) and Okayama (60-75 minutes, 1360-3090 yen by local or limited express train). A transfer of trains may be required at Tadotsu or Utazu station.
From Takuma Station take one of the hourly community buses to Suda Port (20 minutes, 100 yen one way). Get off at the Suda bus stop from where it is a short walk to the port. From Suda Port there are ferries every 1-3 hours to Awashima Port. The ferry ride takes 15 minutes and costs 330 yen one way. Alternatively, there are ferries from Miyanoshita Port to Awashima, but they are far less frequent and more time-consuming.
How to get to and around Marugame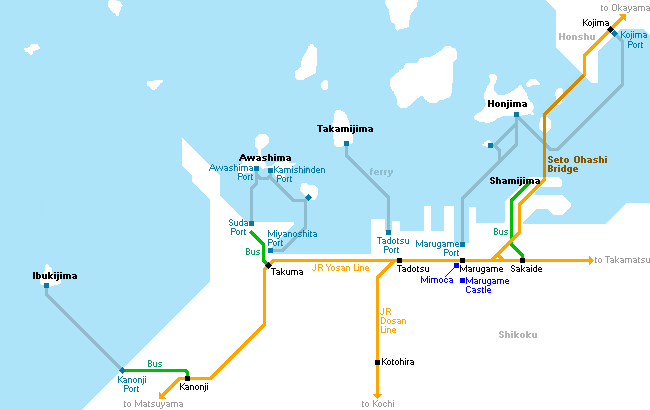 Questions? Ask in our forum.