Ibukijima Island

Small island with fishing town off Shikoku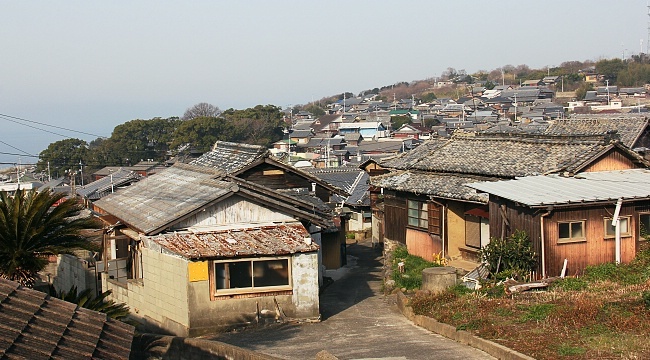 Ibukijima is one of the venues of the 2019 Setouchi Triennale.
It participates only during the autumn session from Sep 28 to Nov 4.
Ibukijima (伊吹島) is a small island off the coast of Shikoku and the westernmost inhabited island of Kagawa Prefecture. Although only about one square kilometer in size, the tiny island is Japan's largest producer of sardines and anchovies, which are caught in the surrounding Seto Inland Sea and processed at plants that line Ibukijima's western coast. The peak of the fishing season around the island takes place from June to August.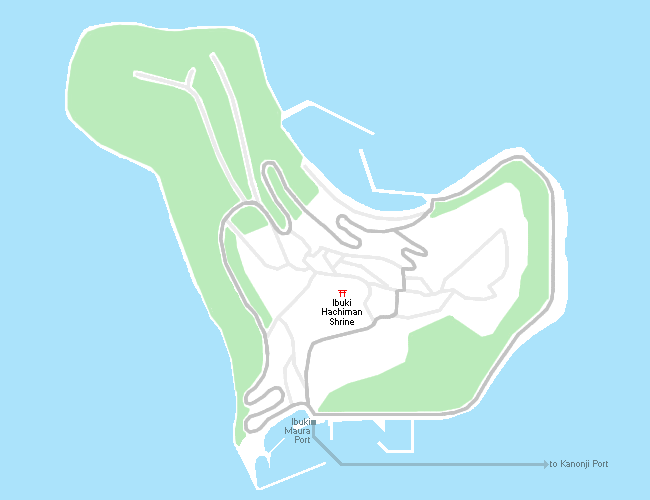 Easily explored on foot, the center of Ibukijima is covered by a small, weathered fishing village with a disorienting web of narrow lanes. The village is also home to temples and shrines, including the Ibuki Hachimangu Shrine at the island's center, a handful of shops and restaurants, and several viewpoints. Despite its fishing industry, Ibukijima is suffering from population decline, and some of the effects can be seen in a closed down school and numerous abandoned homes found around the island.
As a means to combat this, Ibukijima has joined together with several other islands in the Seto Inland Sea to promote themselves as destinations to see modern art. During the autumn session of the 2019 Setouchi Triennale, six installations can be viewed on the island from September 28 until November 4, including the "House of Toilet", a permanent artwork from a previous festival.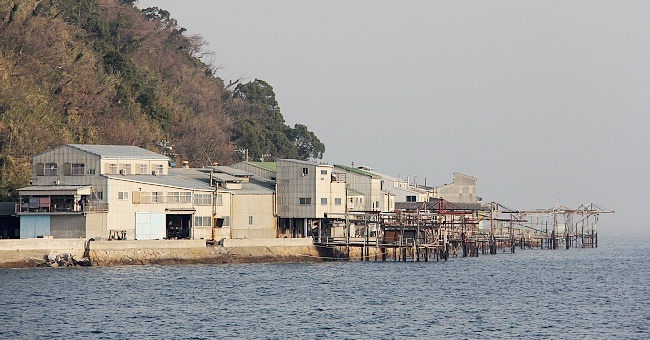 Kanonji Station, the nearest train station to Ibukijima, can be reached by JR trains from Marugame (20-45 minutes, 550-1820 yen by local or limited express train), Takamatsu (50-75 minutes, 1090-2790 yen by local or limited express train) or Okayama (60-110 minutes, 1530-3230 yen by local or limited express train).
From Kanonji Station, there are buses to Kanonji Port (10 minutes, 100 yen one way, departures every 2 hours) from where there are four ferries per day to Ibukijima (25 minutes, 510 yen one way). Some of the buses are timed with ferry departures and arrivals. Alternatively, it is a 20 minute walk or 800 yen taxi ride between Kanonji Station and Kanonji Port.
During the autumn session of the 2019 Setouchi Triennale, the ferry departures to Ibukijima are increased to six per day (departures approximately every 2-3 hours).
How to get to and around Marugame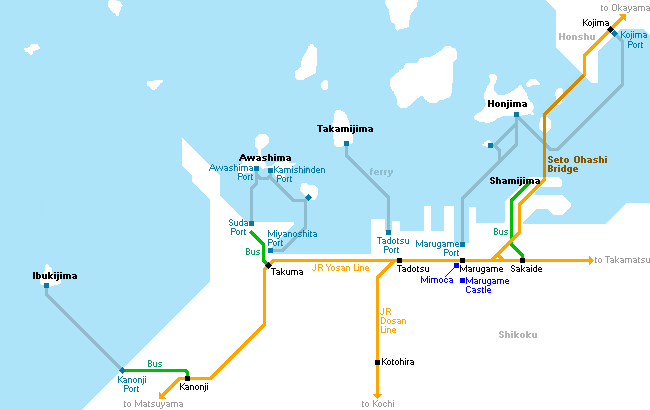 External Links and Resources