Kunozan Toshogu Shrine
Ieyasu's second most important mausoleum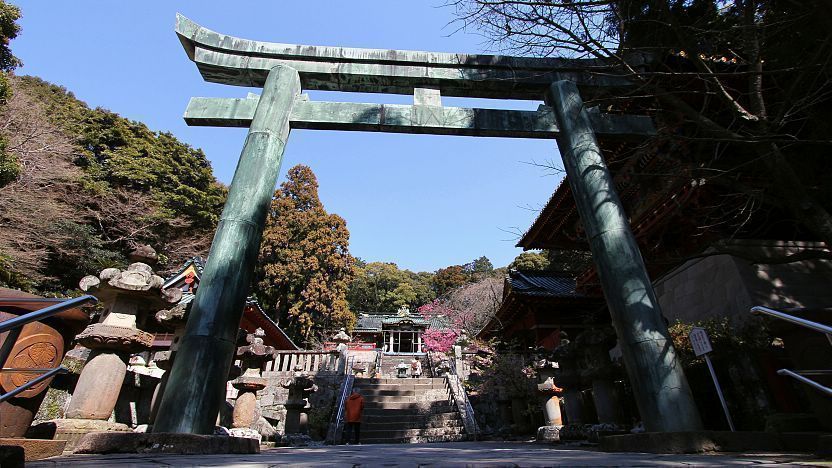 Kunozan Toshogu (久能山東照宮, Kunōzan Tōshōgū) is a shrine dedicated to the famous leader Tokugawa Ieyasu (1543-1616) who brought a long period of civil wars to an end and united all of Japan. Having spent the last decade of his life at the nearby Sumpu Castle, Ieyasu expressed his wish for a mausoleum on Mount Kunozan. Of the many Toshogu shrines dedicated to Ieyasu throughout Japan, Shizuoka's is second in importance only to Nikko's Toshogu.
The main approach to Kunozan Toshogu is from the south and involves a considerable climb up the mountain. Over a thousand stone steps zig zag up the mountainside, allowing for impressive views of Suruga Bay and the oceanside along the way. Travelers who would rather not subject themselves to the climb can access the shrine by ropeway from the north from the Nihondaira plateau instead.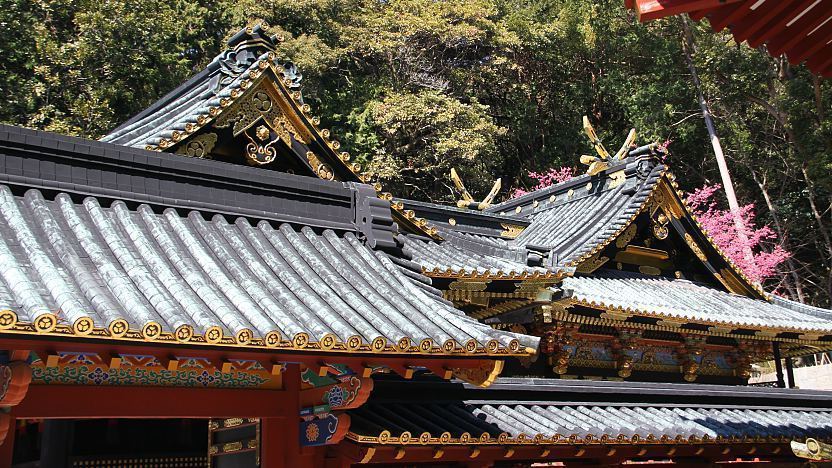 The shrine complex itself is extensive and consists of a large number of bright red buildings decorated with gold accents and colorful carvings and paintings. The Romon Gate is located right after the ticket booth, behind which the route leads past a stable, a drum tower and a copper lantern to the main buildings, the Haiden and Honden halls. Even deeper in the woods, sits the tomb of Ieyasu.
Outside the shrine stands the Museum of Kunozan Toshogu which exhibits some of Ieyasu's personal belongings and shrine treasures, such as swords, armors, clothing and hanging scrolls.
Further up the mountain - above the shrine - is the Nihondaira plateau (日本平), which can be reached by the Nihondaira Ropeway. The plateau is well known for its views over Suruga Bay, Shimizu Port, tea fields and - most famously - Mount Fuji.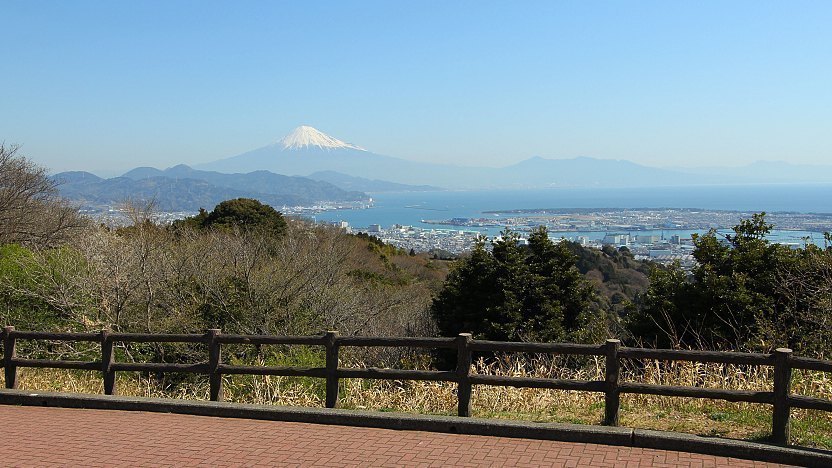 Kunozan Shrine can either be accessed from the south by climbing approximately 1000 stone steps or by ropeway from the north from the Nihondaira plateau.
By foot from the south
It is about a 30 minute bus ride from either Shizuoka Station (most connection require a transfer at Otani 大谷) or Shimizu Station to Kunozan-shita bus stop (久能山下), from where the climb to the shrine takes about a 20 minutes.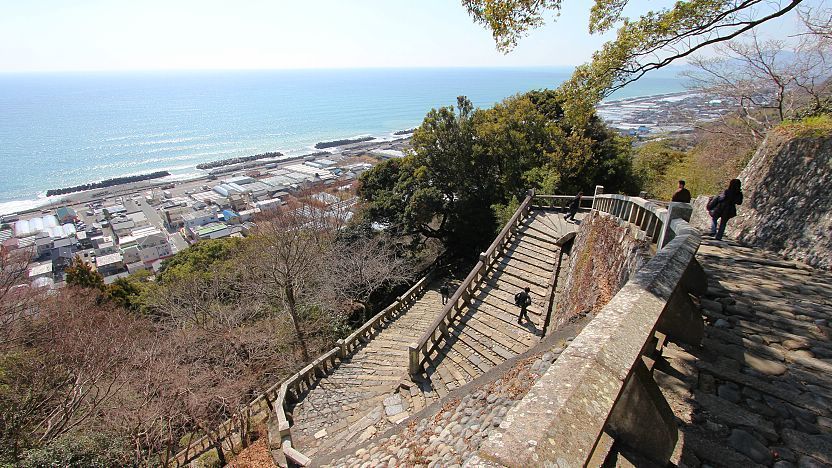 By ropeway from Nihondaira
There are one or two buses per hour from Shizuoka Station to Nihondaira (日本平, 35 minutes, 590 yen one way) from where the ropeway can be taken to the shrine (5 minutes, departures every 10 or 15 minutes). The ropeway costs 600 yen one way, 1100 yen round trip or 1750 yen for a round trip and admission to the shrine and museum.
How to get to and around Shizuoka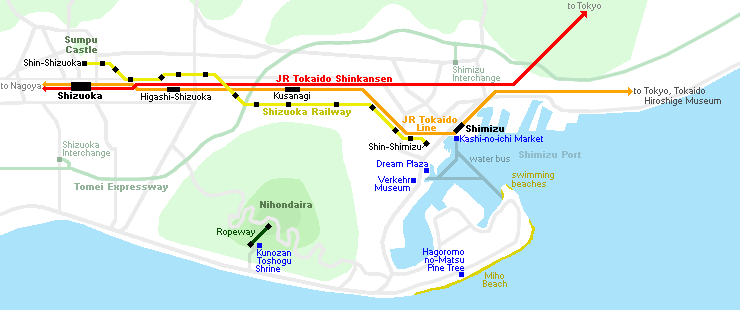 Hours
9:00 to 17:00 (until 16:00 from October to March)
Admission
500 yen (shrine only)
400 yen (museum only)
800 yen (shrine and museum)
Questions? Ask in our forum.