Shimizu Port
Handsome port with views of Mount Fuji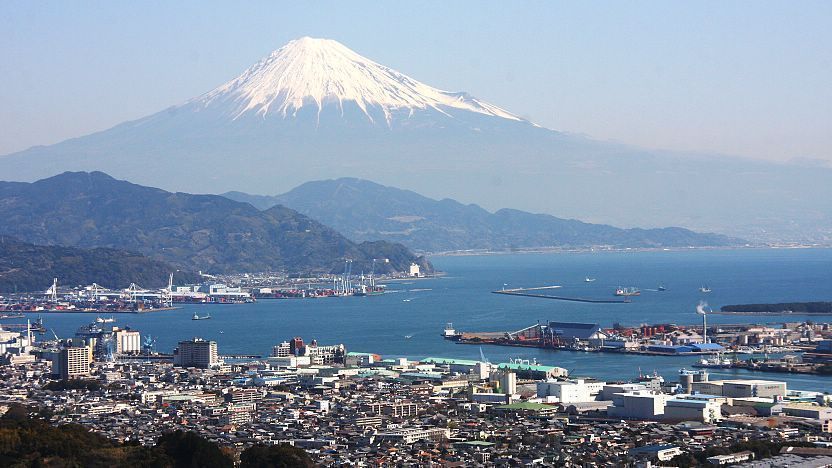 Until it was incorporated into Shizuoka City in 2003, Shimizu (清水) was a city of its own centered around its port. Shimizu Port has a number of attractions but is most famous for being among Japan's most scenic ports thanks to views of Mount Fuji on clear days.
There were references to Shimizu Port already in Japan's oldest historical texts, which were compiled in the Nara Period (710-784). After Tokugawa Ieyasu chose Sumpu Castle as his place of retirement in 1605, the port increased in importance considerably. In the early 1900s the port was used extensively for exporting Shizuoka's tea, while in modern times the port handles a variety of cargo including raw materials, container shipments, natural gas and fish.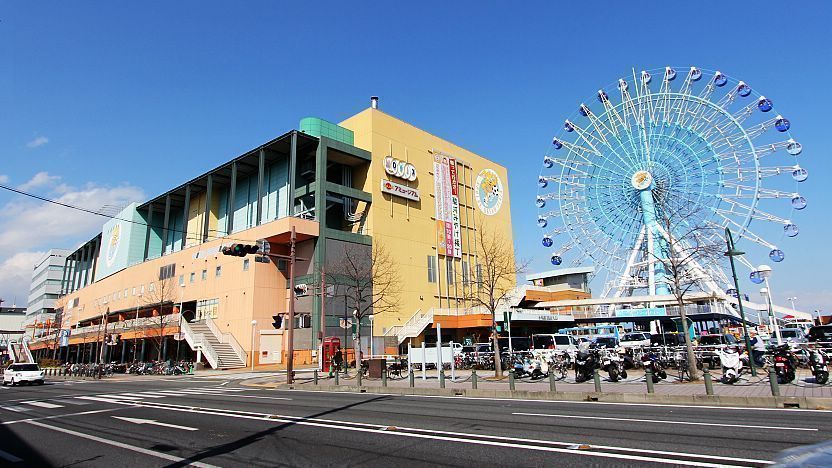 The S-Pulse Dream Plaza is a four story shopping mall along the waterfront that includes museums, movie theaters, a food court and a Ferris wheel. The mall is named after the local soccer team, Shimizu S-Pulse, whose stadium is located on the nearby Nihondaira plateau. The mall's most unique attraction is the Shimizu Sushi Museum with informative displays and models about sushi (unfortunately in Japanese only) and several sushi restaurants.
About a kilometer north of the S-Pulse Dream Plaza, not far from JR Shimizu Station, is the Kashi-no-Ichi Market, the local fish market where some of the port's fresh seafood is sold. A short walk in the opposite direction from the mall is the Verkehr Museum with displays about the history of Shimizu Port and boats and ports in general.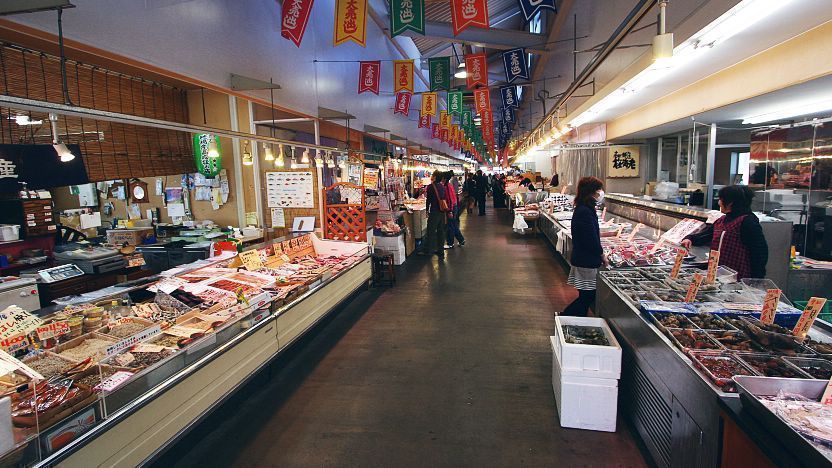 Shimizu Port stretches for many kilometers along the waterfront. Access is provided from both JR Shimizu Station (a short walk from Kashi-no-Ichi Market) and the Shizuoka Railway Shin-Shimizu Station (a 15 minute walk from S-Pulse Dream Plaza). There are a number of bus lines that travel along the main road parallel to the waterfront.
Another way to travel around the port is by water bus. These boats travel once or twice per hour from the Ejiri Pier at Kashi-no-Ichi Market to the Hinode Pier beside the S-Pulse Dream Plaza and the Miho Pier near Miho Beach before returning to Ejiri Pier. The fare is 400 yen per ride.
How to get to and around Shizuoka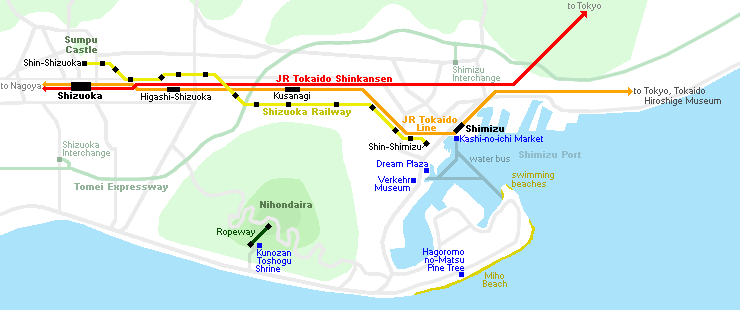 S-Pulse Dream Plaza
Hours
10:00 to 20:00 (some variations between shops)
Shimizu Sushi Museum
Hours
11:00 to 18:00 (restaurants until 21:00)
Questions? Ask in our forum.