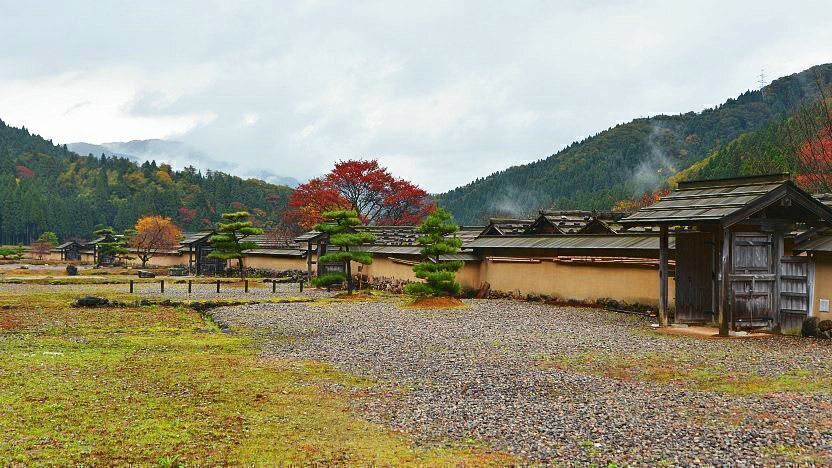 The Ichijodani Asakura Clan Historic Ruins (一乗谷朝倉氏遺跡, Ichijōdani Asakurashi Iseki) are the partially reconstructed ruins of Ichijodani Castle Town in central Fukui Prefecture. At its peak during the Muromachi Period, the castle town was the base of the powerful Asakura Clan and thrived as the region's cultural, military and commercial center of over 10,000 residents. Oda Nobunaga completely destroyed Ichijodani by burning it to the ground in 1573.
Excavation of the ruins began almost 400 years later in 1967. A small part of the town at the far southwestern end of the valley has since been reconstructed to its appearance during the Muromachi Period. It includes the walled homes of samurai, merchants, and craftsmen along a 200 meter long street. Several of the buildings are furnished and house mannequins to give visitors an idea of how they looked in the past. Entrance to the reconstructed town area is paid.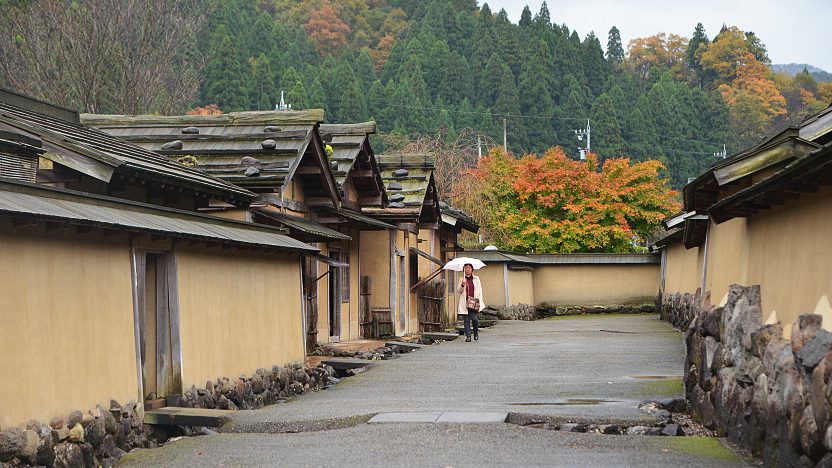 The rest of the valley is free to explore, including the foundations of the Asakura Lords' residence. The only restored structure there is an ornate entrance gate at the center of the stone walls that encircle the former residence. Visitors can walk through the foundations and see several gardens that have been unearthed and restored. There are also several lookout points with views over the valley on the hills behind the former residence.
Many more foundations of residences, temples and shrines have been unearthed along the valley. In addition, visitors can view the ruins of the formidable gates that guarded the narrow ends of the valley; as well as hike up the 473 meter high mountain to the east which served as the site of Ichijodani Castle. However, not much of the former castle remains on the mountain today.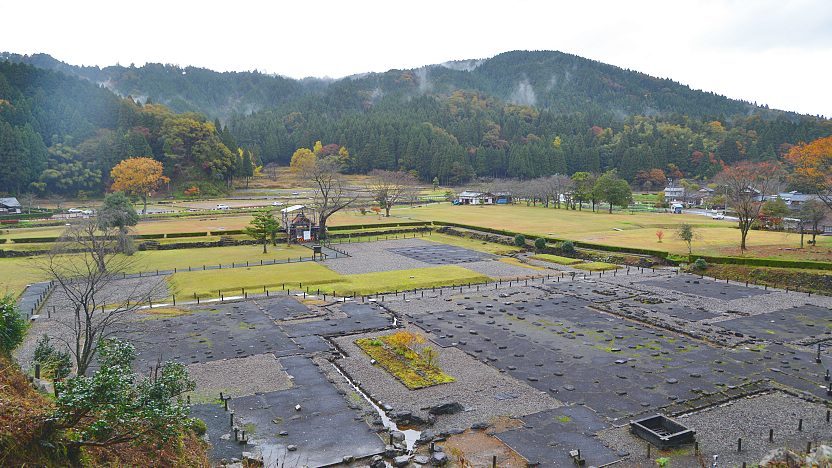 Take a train along the JR Kuzuryu Line from Fukui to Ichijodani Station (20 minutes, 240 yen, departures every 2-3 hours) from where it is about a ten minute walk to the entrance of the former town. The restored village at the opposite end of former town is an additional 15 minute walk further into the valley.
Alternatively, take the infrequent bus number 62 from Fukui Station to the Fukugen Machinami bus stop (復原町並, 30 minutes, 680 yen one way, departures every 2-3 hours), which is located in front of the restored village.
By rental car, Ichijodani can be reached in about 30 minutes from central Fukui. Several free parking lots can be found along the valley.
Restored Town
Hours
9:00 to 17:00 (entry until 16:30)
Closed
December 28 to January 4
Questions? Ask in our forum.