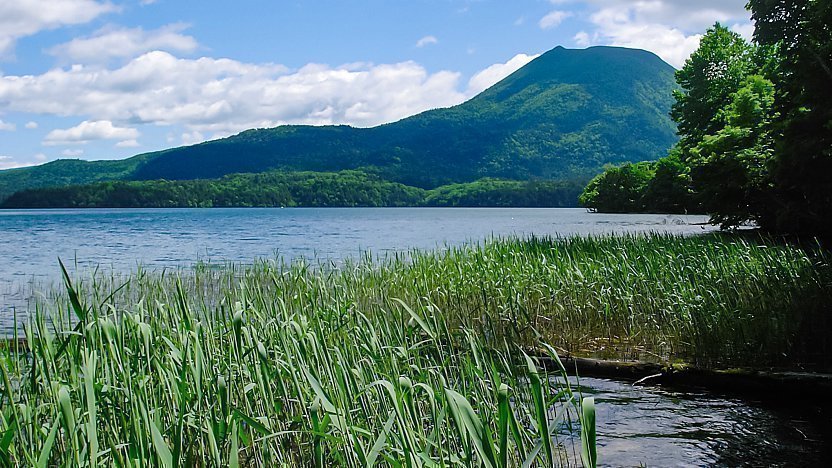 Lake Akan (łóŐŽî╬, Akanko) is a beautiful crater lake in Akan Mashu National Park. It is home to marimo, a rare algae species that forms itself into beautiful green balls. Left alone for a few centuries, Lake Akan's marimo can reach the size of soccer balls. The algae have been designated a National Special Natural Monument.
The lakeside hot spring resort of Akankohan is the only town around the lake. It has several ryokan, some of which have hot spring baths with views of the lake on their upper floors. Several hotels open their baths to non-guests during the day for a fee of typically 500 to 1500 yen.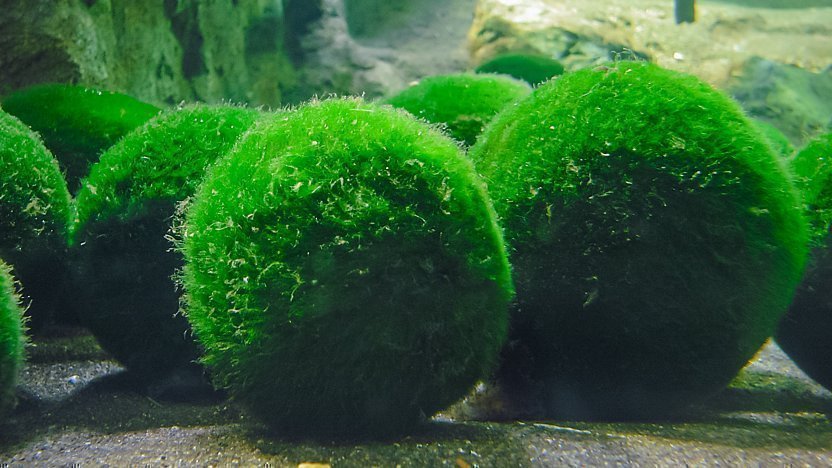 At the town's eastern end, walking trails lead through the forest and along the lake to bubbling mud pools known as bokke. The trails start next to the Akankohan Eco Museum Center where information on Akan Mashu National Park and its wildlife is available.
Ainu Kotan is a small Ainu village in Akankohan, which is basically a street lined by souvenir shops specializing in Ainu handicrafts. At the end of the street there is a small museum displaying traditional Ainu crafts, clothes and daily life utensils. Traditional Ainu performances are held in a hall next door.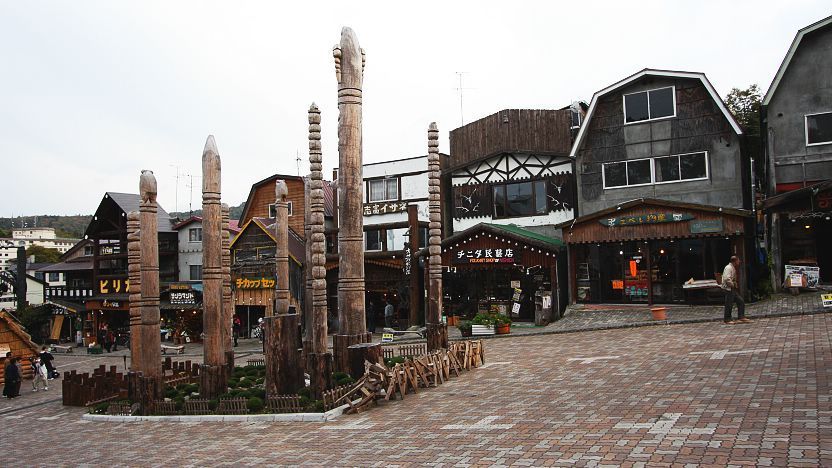 Sightseeing boats leave Akankohan for 1-hour cruises of the lake, which include a stop at the Marimo Exhibition Center on one of the lake's islands and a ride into the more remote sections of the lake.
Two mountains near Lake Akan compliment the scenery and offer some longer hiking courses. Oakan (Male Mountain) and Meakan (Female Mountain) are both volcanoes whose eruptions formed the landscape around Lake Akan. Meakan remains active and offers some of the best volcanic scenery in Japan from its multiple hiking trails. Oakan has just one trail that starts from the eastern end of Lake Akan. Hiking either mountain takes about half a day. They are not difficult hikes, although sturdy hiking shoes are required.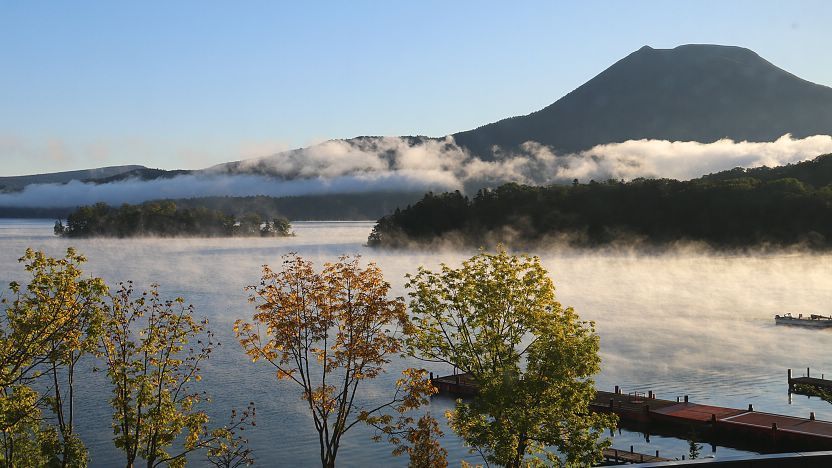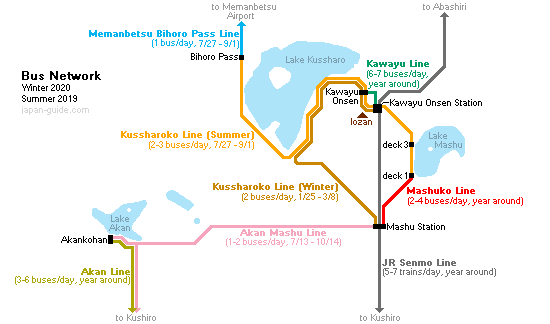 Lake Akan is about 75 kilometers north of central Kushiro. Akan Bus operates 3-4 buses per day between Kushiro and the lake (110 minutes, 2750 yen one way) which stop at Kushiro Airport and the Akan International Crane Center along the way. Two additional buses per day operate only between the airport and Lake Akan (60-75 minutes, 2230 yen one way).
Direct public transportation between Lake Akan and the national park's other lakes is virtually non-existent, except during some weeks in summer and autumn (July 13 to October 14, 2019) when there are infrequent buses between Lake Akan and Mashu Station (50 minutes, 1500 yen one way).
By car, Lake Akan is about 90 minutes from central Kushiro and one hour from the national park's other lakes, Lake Mashu and Lake Kussharo, and Kawayu Onsen.
How to get to and around Akan Mashu National Park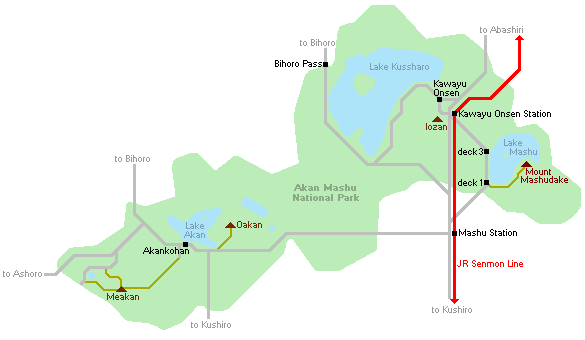 Akankohan Eco Museum Center
Akankohan Ainu Kotan Museum
Admission
Free (1200-2200 yen for performances)
Lake Akanko Boat Tour
Hours
6:00 to 17:00 (shorter hours in shoulder seasons)
Closed
December to mid April
Admission
2000 yen (85 minute cruise and marimo viewing)
Questions? Ask in our forum.