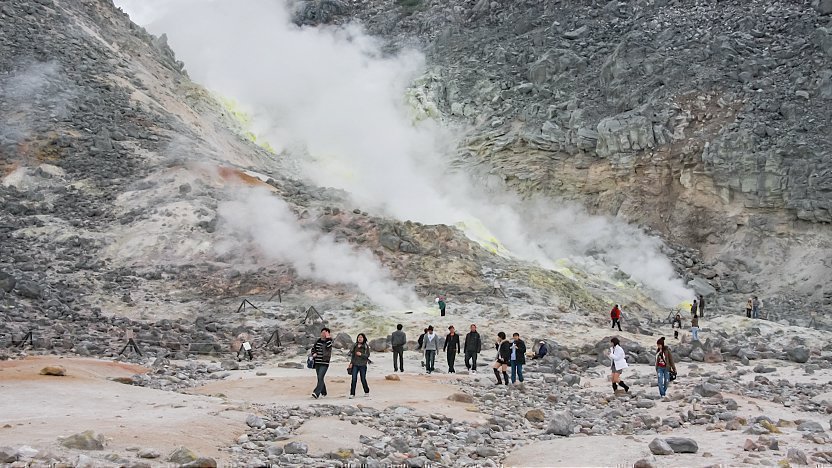 Iozan (óįČ©éR, Iōzan, lit. "Sulfur Mountain") is an active volcano in the vicinity of Kawayu Onsen. Its yellow, sulfurous vents can be viewed from a close proximity as visitors are free to walk around the steaming, smoking area. Eggs, cooked by the natural heat of the mountain, are usually on sale near the vents. Further refreshments are available from the Iozan Visitor Center.
A few nice trails offer pleasant walking around the mountain. The longest path (2.5 kilometers) leads to the visitor center of nearby Kawayu Onsen. This flat, well maintained route passes through the shrub and low brush area around Iozan before moving into forest area in Kawayu Onsen.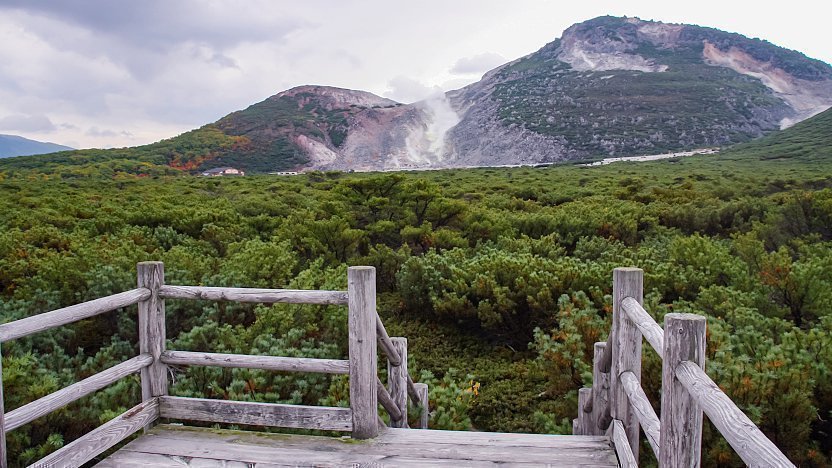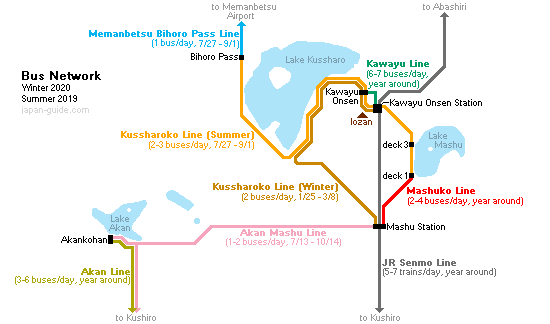 Iozan stands outside of the hot spring resort of Kawayu Onsen. The area with the volcanic activity, is less than five minutes from the town center by car. On foot, you can get there in about 45 minutes from the town center or in about 20 minutes from Kawayu Onsen Station.
During some weeks in winter (January 25 to March 8, 2020) and summer (July 27 to September 1, 2019), infrequent buses between Lake Mashu, Kawayu Station, Kawayu Onsen and Lake Kussharo make a stop at Mount Iozan. During the rest of the year, there is no bus service.
How to get to and around Akan Mashu National Park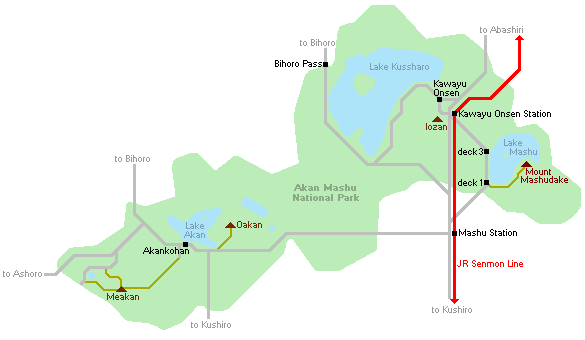 Questions? Ask in our forum.