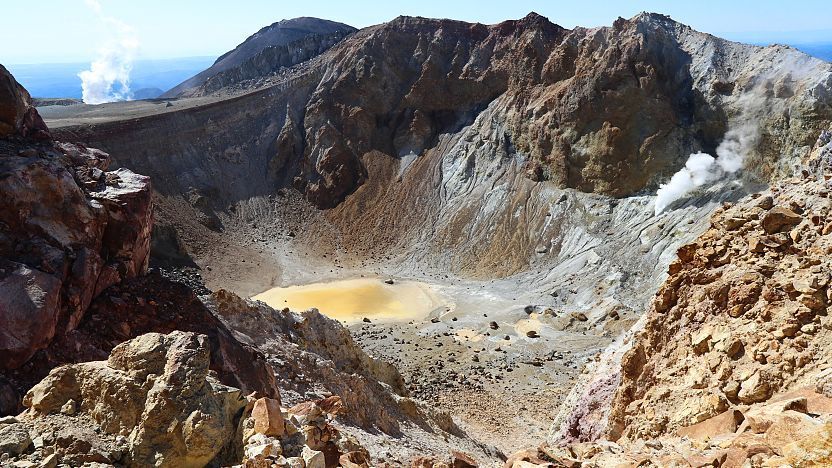 Mount Meakan (ÄôłóŐŽŐx, Meakandake or Matineshiri in Ainu language), is an active volcano in Akan Mashu National Park, offering some of the most spectacular volcanic landscapes in all of Japan. Located southwest of Lake Akan, Meakan literally means "female Akan", as opposed to Mount Oakan, the "male Akan", which rises east of the lake.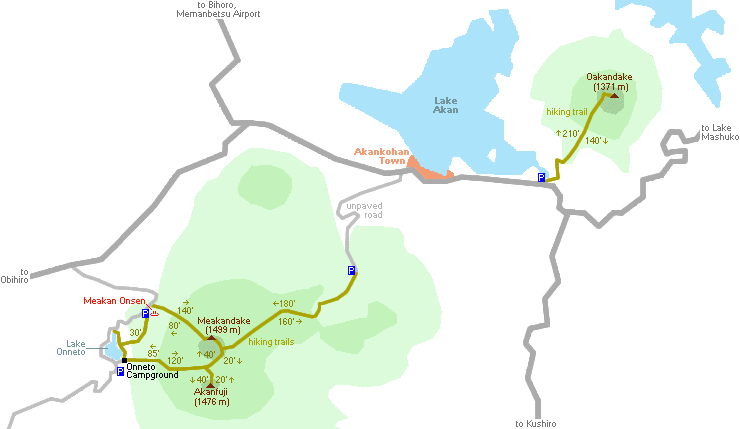 The summit of Mount Meakan offers breathtaking views not only of the mountain's deep main crater, but also of another, much flatter crater to the north and of the beautiful cone-shaped peak of Akanfuji nearby. Hiking Meakan is usually possible from May to early October via three routes. A circular hike starting and ending at Meakan Onsen or the Onneto Campground is probably the most interesting and practical, and takes around 4-5 hours. The ascent is steep, but does not require any special equipment besides proper, sturdy hiking shoes.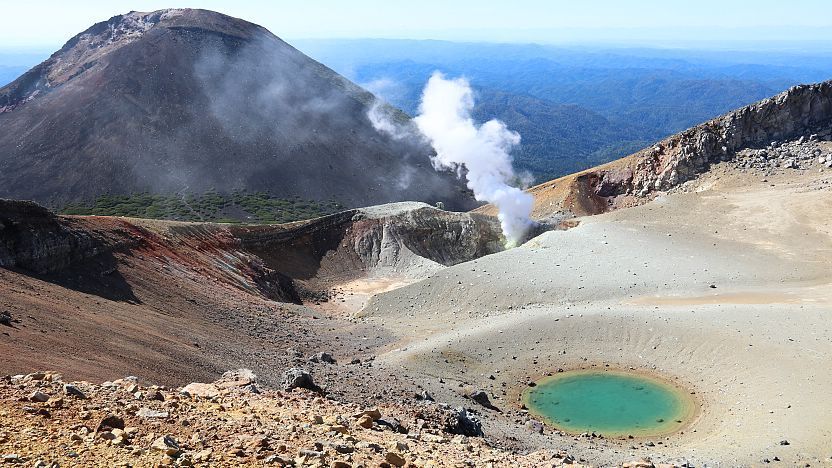 With multiple eruptions over the past decades, Meakan is one of Japan's more active volcanoes, and the hiking trails can get closed during periods of heightened activity. Make sure to check the current alert level before your visit and follow local instructions. Sirens are installed along the trail in case of a sudden emergency.
A particularly attractive ending point for a hike to Meakan is Meakan Onsen, a hot spring with just a single ryokan, named Nonaka Onsen. The simple ryokan opens its baths to non-staying visitors (10:00 to 19:00, 400 yen), making it possible for hikers to relax in the highly sulfuric waters after completing their tour.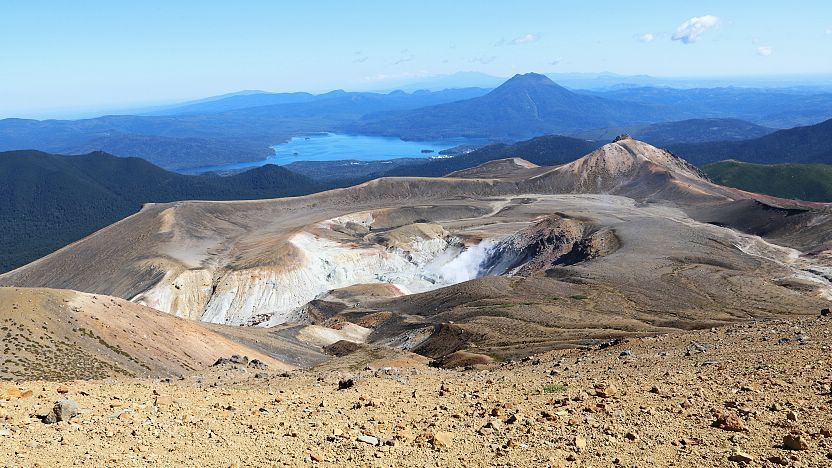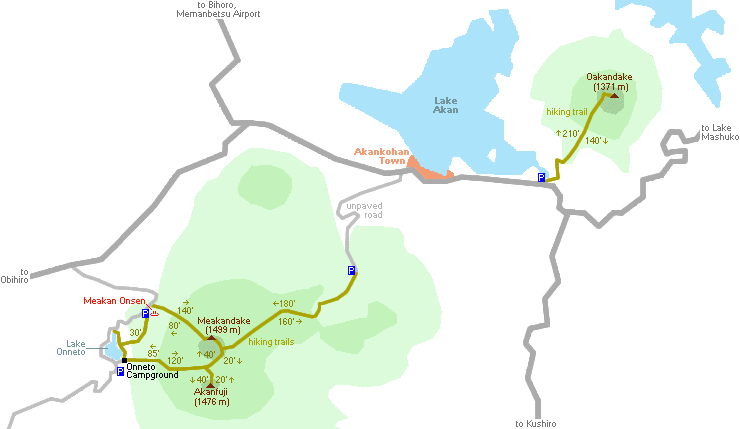 There are three trailheads, none of which enjoy access by public transportation. Two of the trailheads, Meakan Onsen and the Onneto Campground, can be reached in a 20 minute car or taxi ride from the town of Akankohan at the shores of Lake Akan. A taxi ride costs around 6000 yen one way. Parking is available near both trailheads. The third trailhead can be reached only via an unpaved and narrow forest road. Tough hikers could consider hiking all the way from the town of Akankohan, however this would roughly double the duration of the hike.
How to get to and around Akan Mashu National Park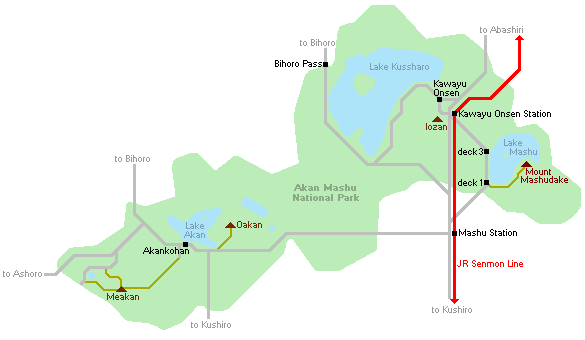 Questions? Ask in our forum.