Kai-Zenkoji Temple
Large temple modeled after Nagano's Zenkoji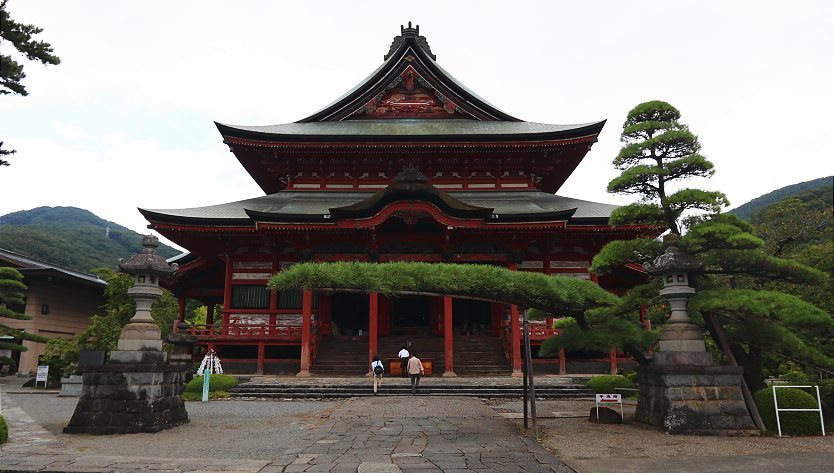 Kai-Zenkoji (甲斐善光寺, Kaizenkōji) is a large temple in Kofu. It was established in the 16th century by the war lord Takeda Shingen when he brought treasures to store here from the more famous temple of the same name in Nagano out of fear that they would be destroyed during a battle that was raging in the area.
To distinguish it from Zenkoji in Nagano, Kofu's temple is commonly referred to as Kai-Zenkoji after the region's old name of Kai. Some of the temple's standout features include its majestic Sanmon Gate and main hall which roughly resemble those of Nagano's Zenkoji. The main hall is said to be the largest wooden building in eastern Japan.
Inside the temple's main hall, visitors can descend into the basement and walk through a completely dark underground passage in search of the "key to paradise" just like in Nagano. The key is attached to the wall and is believed to grant salvation to anybody who touches it. The main hall also contains a special acoustic spot where visitors can clap to hear an extended resonance as the sound reverberates in the wooden ceiling above.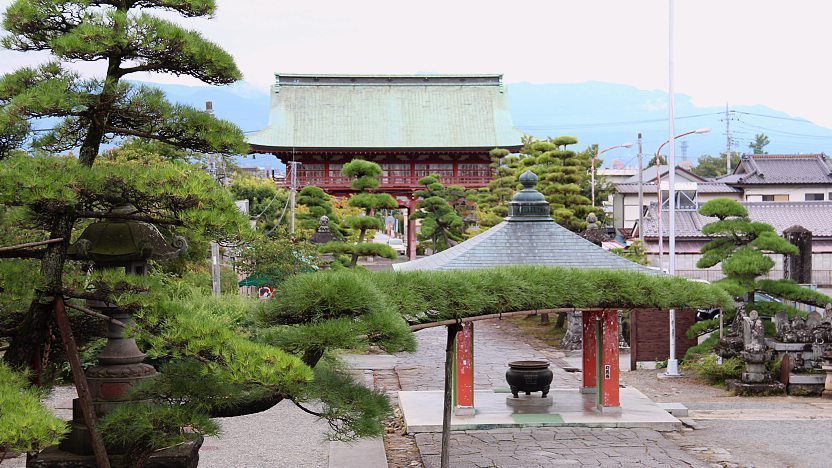 Kai-Zenkoji is a 10-15 minute walk from Zenkoji Station along the JR Minobu Line or a 15 minute walk from Sakaori Station along the JR Chuo Line. Both stations are less than five minutes by train from Kofu Station (150 yen one way).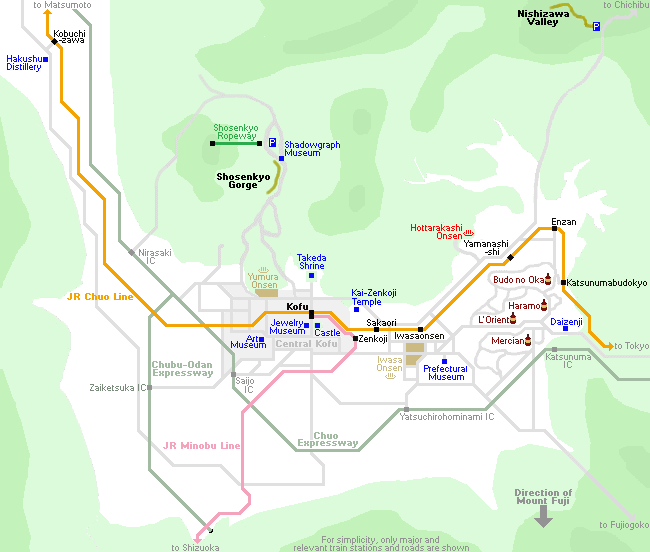 Hours
9:00 to 17:00 (entry until 16:30)
Admission
Free (500 yen to enter the inner area)
Typical Visit Duration
30 minutes
Questions? Ask in our forum.