Hottarakashi Onsen
Hot spring with views of Mount Fuji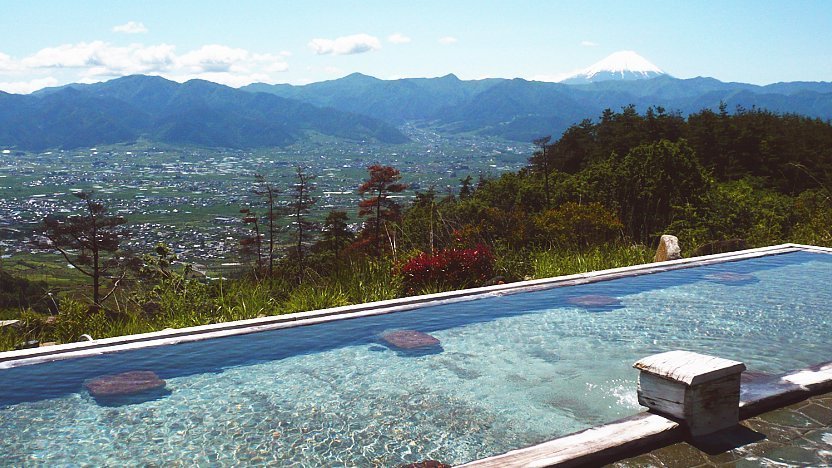 Hottarakashi Onsen (ほったらかし温泉) is a public hot spring bath facility in the mountains north of Kofu. It offers spectacular panoramic views of the Kofu Plain and the surrounding mountains, including Mount Fuji when visibility is good. The bath opens one hour before sunrise and stays open until after dark to allow bathers to experience both dawn and dusk.
The facility offers two separate baths with separate admission fees. The Kocchi no Yu ("Here Bath") usually has shorter hours than the adjacent Acchi no Yu ("Over There Bath") which is positioned further east along the mountainside and thus provides the better sunrise vistas. The water itself has a high alkali content and feels silky on the skin.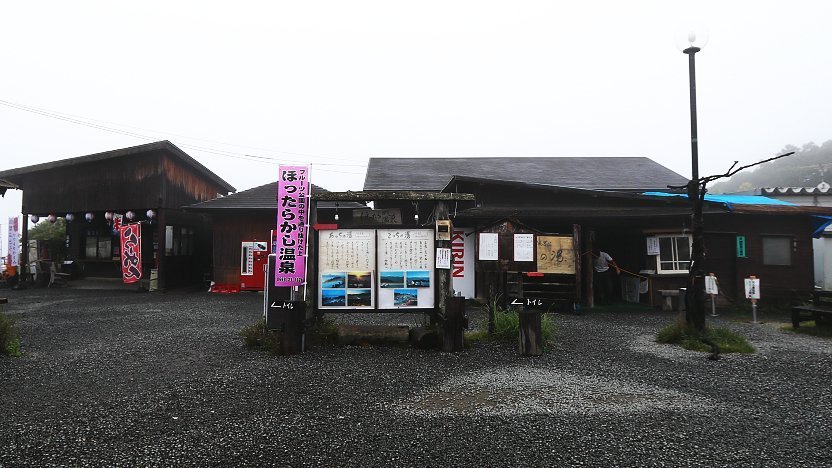 Hottarakashi Onsen is located on a mountain side northeast of Kofu. The bath lacks access by public transportation, but can be reached from central Kofu in, about 30 minutes by car. Alternatively, it is about a ten minute taxi ride (around 2500 yen one way) from the nearest train station, Yamanashishi Station on the JR Chuo Main Line (15 minutes, 240 yen from Kofu).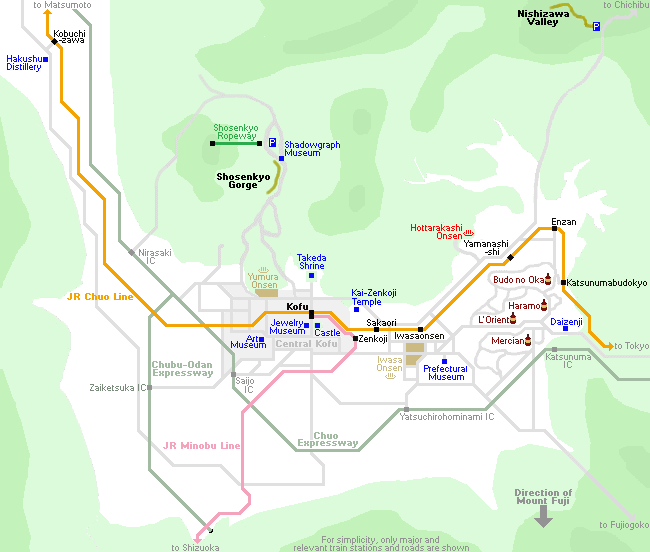 Hours
From one hour before sunrise to 22:00 (entry until 21:30)
Admission
800 yen per bath
Questions? Ask in our forum.