Kusatsu Kokusai Ski Resort
A relatively small resort above the onsen town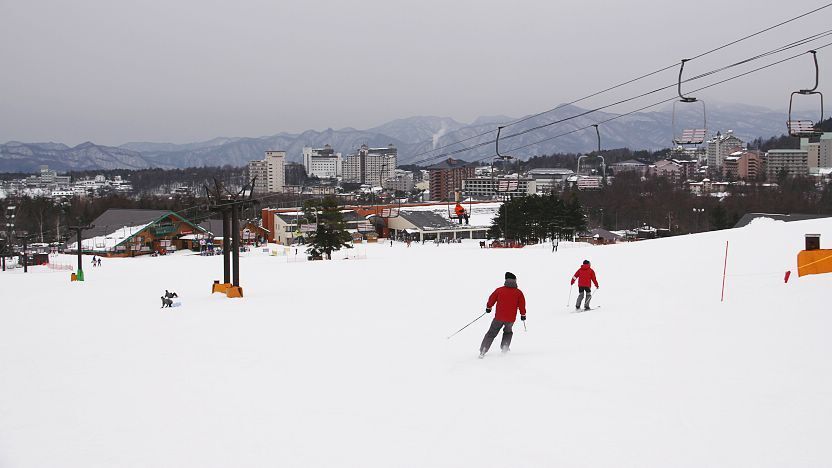 Kusatsu Kokusai Ski Resort (''Í'ΫƒXƒL[κ, Kusatsu Kokusai Skījō) is located on the slopes of Mount Shirane above the town of Kusatsu Onsen. The resort is not far from Kusatsu's famous hot spring baths, where it is popular to take a long hot soak after a day of hitting the slopes.
Following an unexpected volcanic eruption in January 2018, the upper part of the ski resort, including its main gondola lift, had to be closed, but the resort continues to offer multiple lifts and runs on its lower section. In the summer, the resort offers various outdoor activities, such as mini golf, grass cart and mountain boarding.
A free shuttle bus runs every 30 minutes between the Kusatsu Onsen Bus Terminal and the ski resort (5 minutes). Alternatively, the resort is a 20-30 minute walk from central Kusatsu.
How to get to and around Kusatsu Onsen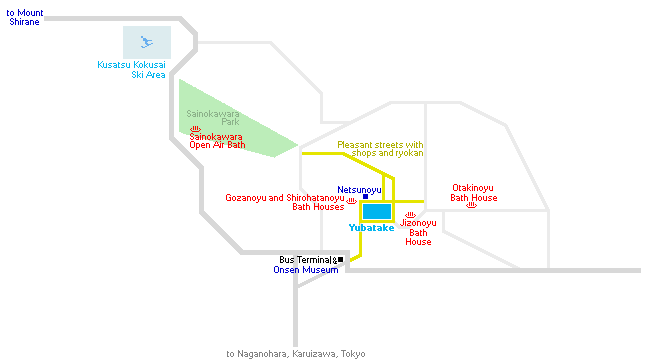 Questions? Ask in our forum.
Hotels around Kusatsu Onsen
Top rated in Kusatsu Onsen
powered

by