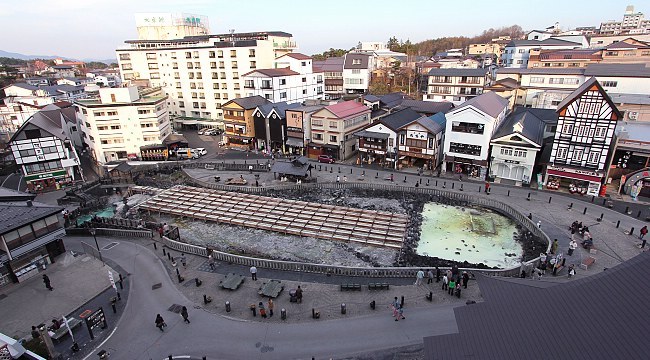 The Yubatake (ôĺöĘ, lit. "hot water field") is the symbol of Kusatsu and one of the resort's main sources of hot spring water. In fact, with an output of 5000 liters per minute, the yubatake ranks among Japan's single most productive hot spring sources.
After bubbling to the surface at a temperature of more than 70 degrees Celsius and with a pleasant sulfur odor, the hot spring water is cooled down in the yubatake's wooden conduits by a few degrees before it gets distributed to the various ryokan and public baths.
Many ryokan and shops are clustered around the yubatake and there is a steady stream of visitors, many of whom wear yukata and geta (traditional sandals) in the evening when the yubatake is lit up. There is also a foot bath (ashiyu), that can be used for free.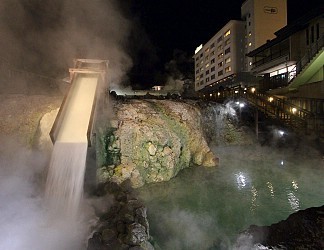 Questions? Ask in our forum.