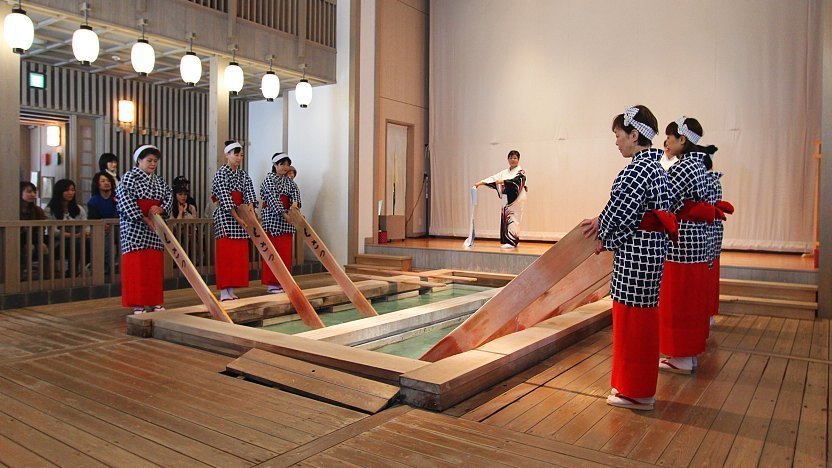 Yumomi (湯もみ) is the centuries-old method employed to cool down Kusatsu's hot spring water to bathing temperature without diluting it with cold water and thus attenuating its special qualities.
The cooling is achieved by stirring the water using large wooden paddles and is carried out by a troupe of locals who incorporate traditional folk songs and dance into the process. Yumomi performances are held daily in the Netsunoyu building, which stands adjacent to the yubatake. They last around half an hour and afford some audience members the opportunity to partake in the stirring.
Hours
Six performances per day with the first beginning at 9:30 and the last at 16:30
Closed
A few irregular closures for maintenance
Typical Visit Duration
30 minutes
Questions? Ask in our forum.