Sankyo Warehouses
Photogenic, historic rice warehouses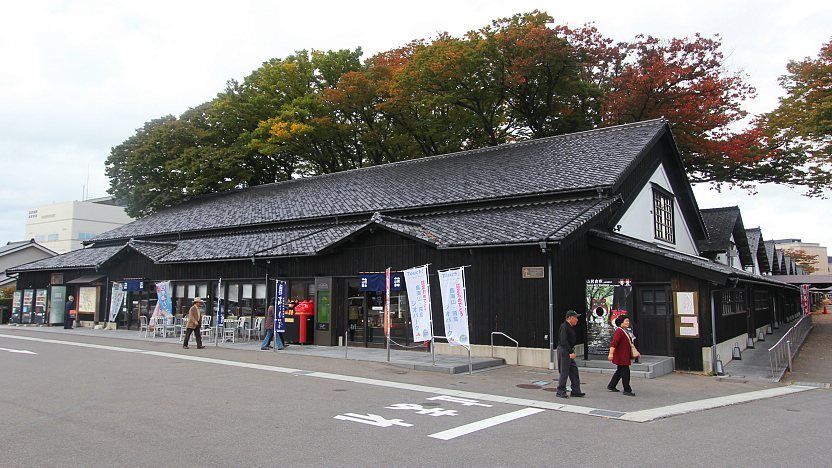 The Sankyo Warehouses (山居倉庫, Sankyo Sōko) are a complex of rice warehouses in Sakata that now also serves as a tourist spot with a rice museum, picturesque grounds and a shop selling local goods.
Japan's most important shipping trade route of the feudal ages connected northern Japan with Osaka via ports along the Sea of Japan and the Seto Inland Sea, with Sakata emerging as a major trade hub along the way. The Shonai Plain around Sakata is one of Japan's few large plains and is ideally suited to high-quality rice cultivation. The celebrated local rice became Sakata's most lucrative commodity, and the Sankyo Warehouses have historically been where the rice is shipped from the surrounding farmland and stored before being sent to the market.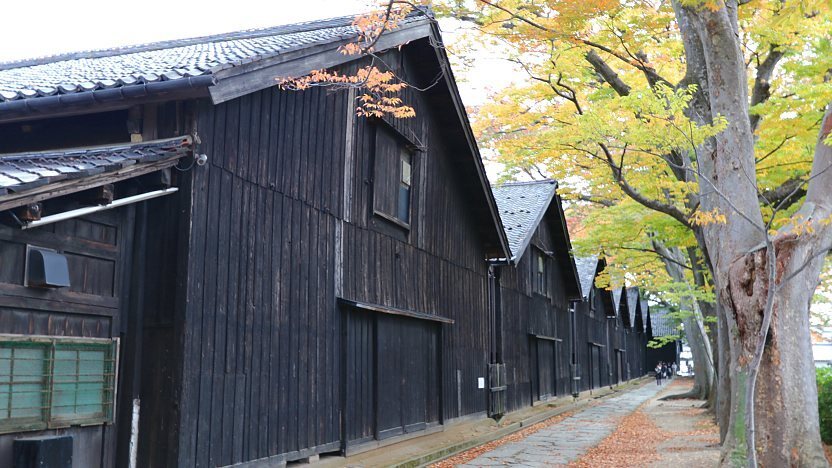 Originally dating to 1893, the complex is a long row of 15 storehouses, of which most are still in use as storehouses for the rice from the Shonai Plain. The area has become popular with visitors not only for its historical importance, but also for its picturesque surroundings that include a Zelkova tree-flanked path along the perimeter and nice views along the riverbank.
The warehouse at the very back of the complex contains the Historical Museum of Shonai Rice with exhibits related to the history of and processes involved in harvesting rice. The exhibits include examples of different rice crops, still-life displays of harvesting and a weighted bag that visitors can lift to experience the burden that rice workers had to carry. The Yume no Kura complex in the front two buildings consists of a souvenir shop selling local crafts and produce, a restaurant and a small museum that details the culture and history of Sakata.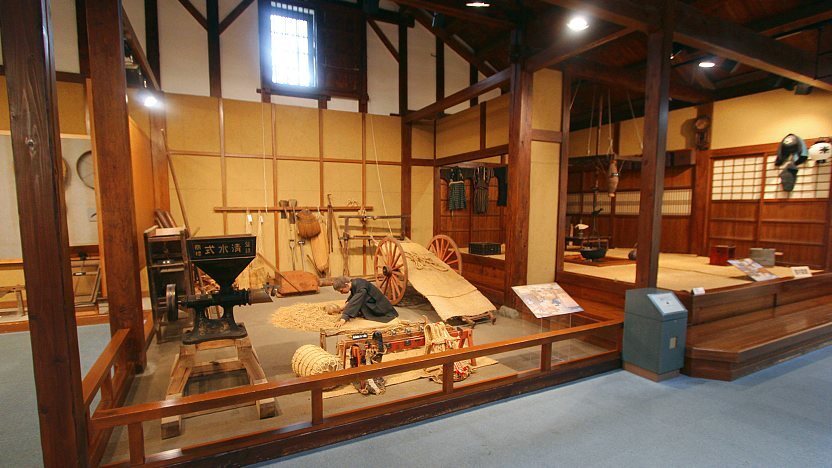 The Sankyo Warehouses are located a 30 minute walk from JR Sakata Station. Alternatively, they can be reached in about a 5-10 minute ride on a Run Run bus (200 yen), regular city bus (260 yen) or taxi (around 1000 yen).
How to get to and around Sakata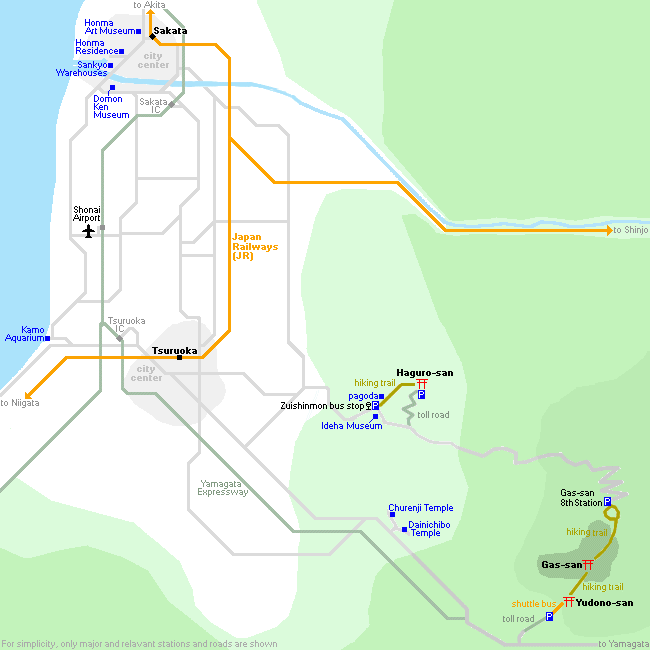 Historical Museum of Shonai Rice
Hours
9:00 to 17:00 (until 16:30 in December)
Closed
December 29 through February
Shop and restaurant (Yume no Kura)
Hours
Shop: 9:00 to 17:00 (until 16:30 from December to February)
Questions? Ask in our forum.