Kamo Aquarium
Aquarium famous for its collection of jellyfish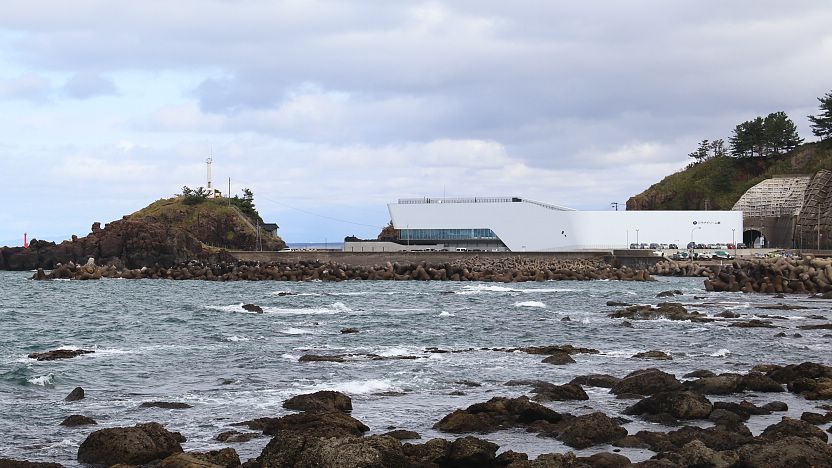 Kamo Aquarium (加茂水族館, Kamo Suizokukan) is an aquarium famous for its impressive collection of jellyfish. The aquarium is located along the coast of the Sea of Japan in Tsuruoka City, south of Sakata and to the west of the Dewa Sanzan.
The aquarium's "Jellyfish Park" exhibits dozens of different species of jellyfish in different circular windows which are back-lit and provide for an atmospheric visual effect against the exhibition space's low lighting. There are descriptions of the species next to the windows, but these are mostly in Japanese. A jellyfish farm is contained within the aquarium where thousands of tiny, unborn jellyfish are being incubated.
In addition to boasting a collection of fresh and saltwater fish from local waters, the aquarium also has a small outdoor arena in which seal shows are held a few times daily. On the roof of the aquarium is a pleasant green area with a deck and views over the sea. The aquarium also contains a cafe and souvenir shop.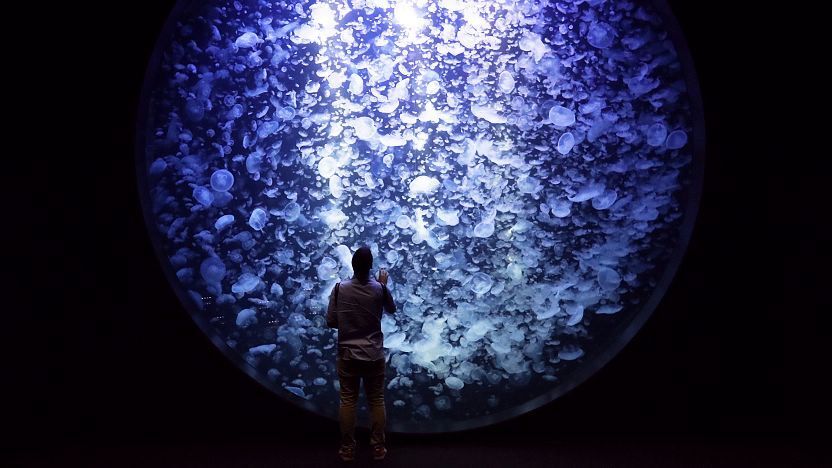 By bus
Kamo Aquarium is a stop along the bus line that connects Tsuruoka Station with Yunohama Onsen (湯野浜温泉). The one way ride from Tsuruoka Station to the aquarium takes about 40 minutes and costs 760 yen (not covered by the Japan Rail Pass). There is one bus about every two hours. Tsuruoka Station is a 20-30 minute train ride south of Sakata (510 yen by local train or around 1000-1500 yen by limited express, covered by the Japan Rail Pass).
By taxi
The aquarium can be reached by taxi from central Tsuruoka (25 minutes, around 4500 yen) or Sakata (35 minutes, around 7500 yen).
How to get to and around Sakata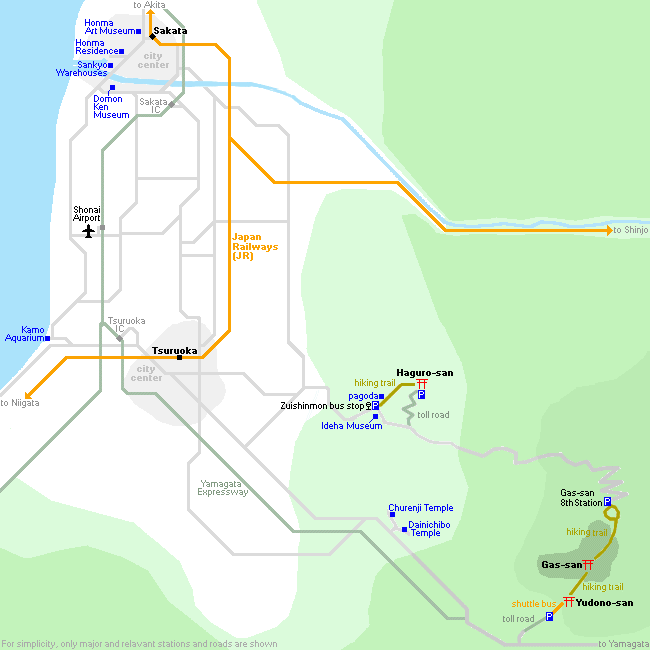 Hours
9:00 to 17:00 (entry until 16:00)
Questions? Ask in our forum.