Heiwadai Park
Public park with a unique peace tower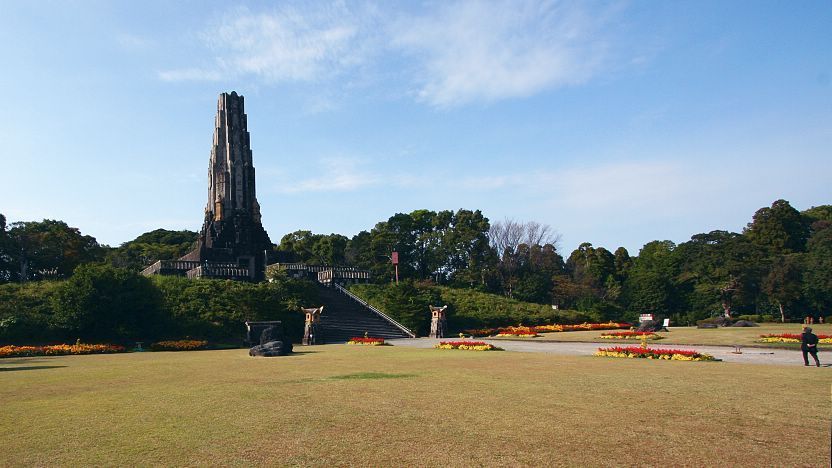 Heiwadai Park (平和台公園, Heiwadai Kōen), or Peace Tower Park, was built in 1940 to celebrate the 2600th anniversary of the ascension of Emperor Jimmu, the mythical first emperor of Japan, on what is believed to be the original site of his capital. Inside the park stands the Peace Tower, or Heiwadainoto, a tower constructed of stones sent from all around Asia and one of Miyazaki's most recognizable landmarks.
The Peace Tower was meant to symbolize a united world. On the front of the tower is the phrase "Hakko Ichiu", which is attributed to Emperor Jimmu and means "United under one roof". While it is somewhat ambiguous what he meant, this was often used as a rallying cry for uniting Asia under Japanese leadership during the era of imperialism.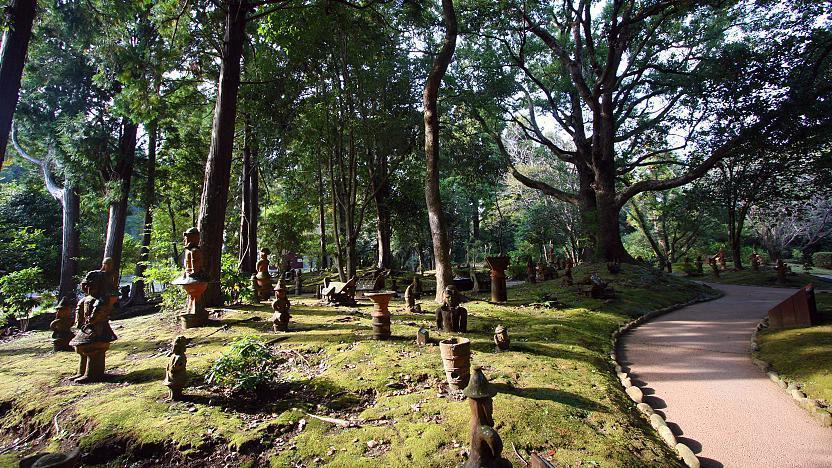 Heiwadai Park also has an interesting acoustic trick. If you face the Peace Tower from the center of the wide lawn at its base and clap, your clap will be magnified and reflected back toward you.
At the far end of the park is the Haniwa Garden, a collection of over 400 replica haniwa (burial statues) depicting animals, warriors, dancers, boats and houses arranged along a walking path through the trees. During the Kofun Period these clay statues were placed around burial mounds in tribute to the deceased.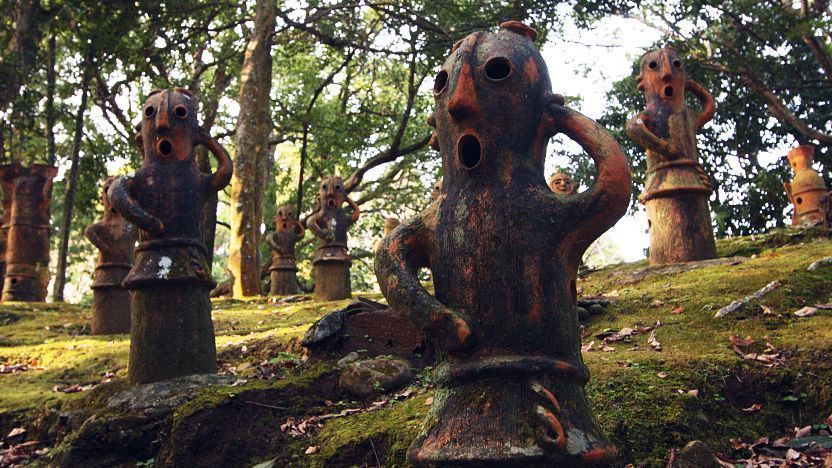 There are 1-2 direct buses per hour from Miyazaki Station to Heiwadai Park. Some depart from the East Exit and stop at the Heiwadai Koen Resthouse-mae bus stop just next to the park (平和台公園レストハウス前, 30 minutes, 400 yen) while others depart from the West Exit and stop at the Heiwadai bus stop (平和台, 20 minutes, 330 yen) from where it is a 15 minute walk to the park. Heiwadai Park can also be reached in a 15 minute walk from Miyazaki Shrine and the Prefectural Museum.
How to get to and around Miyazaki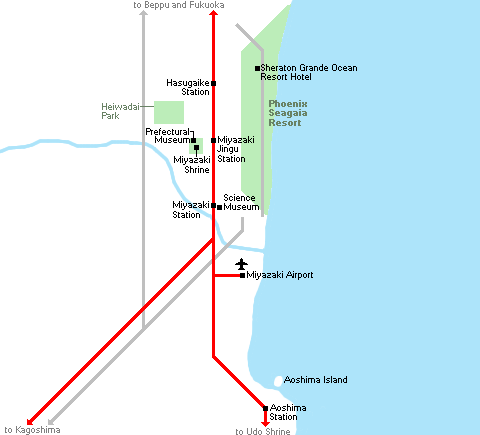 Questions? Ask in our forum.