Seagaia
Resort
Leisure resort outside the city center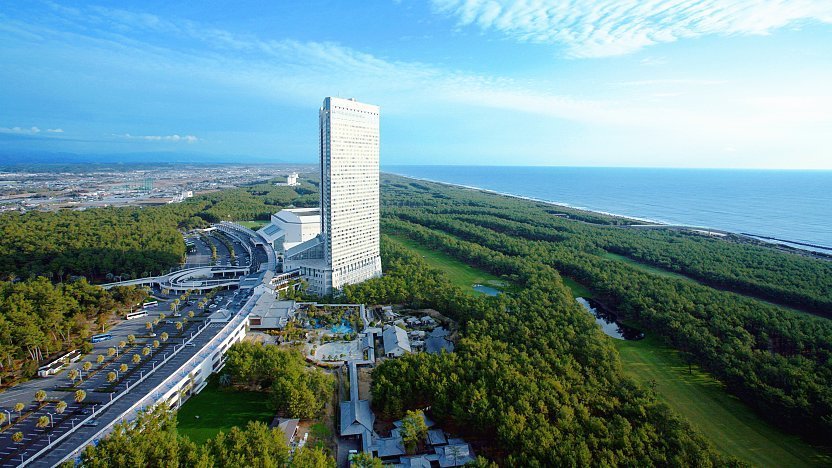 The Phoenix Seagaia Resort (フェニックス・シーガイア・リゾート) is a spacious oceanside resort spanning nearly ten kilometers of coastline north of central Miyazaki City. More than just a collection of hotels, Seagaia is a symbol of Miyazaki's resort heritage and offers its guests a wealth of things to do.
Attractions at the resort include hot springs, spas, restaurants, beaches with excellent surfing, tennis facilities and various outdoor activities. The resort is also home to two golf courses set attractively in the coastal black pine woods, including the Phoenix Country Club, one of Japan's most celebrated courses.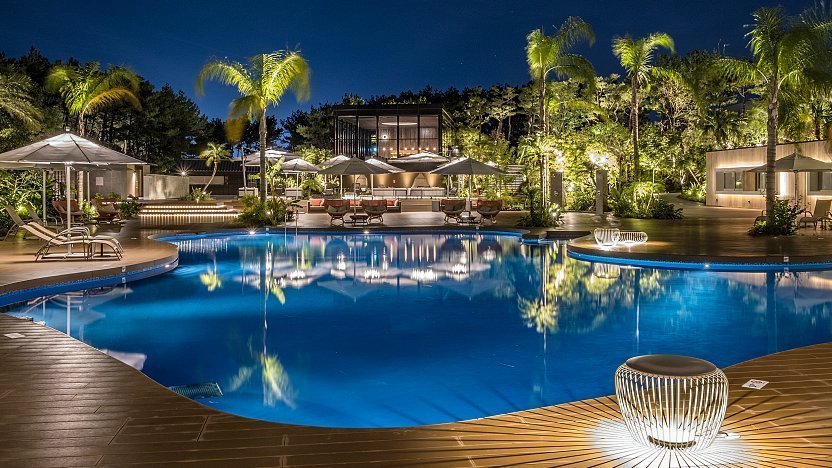 From Miyazaki Station
Buses operate between Miyazaki Station and the resort. The central bus stop is named Sheraton Grande Ocean Resort and is located in front of the resort's main hotel of the same name. The trip takes about 25 minutes and costs 520 yen. Alternatively, a taxi takes around 15 minutes and costs about 2500 yen.
From Miyazaki Airport
On weekends and public holidays, buses operates between Miyazaki Airport and the resort. The trip takes about 25 minutes and costs 870 yen. A taxi ride takes around 20 minutes and costs about 4500 yen.
How to get to and around Miyazaki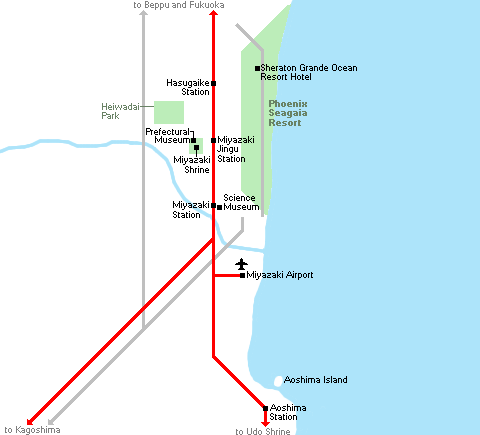 Questions? Ask in our forum.