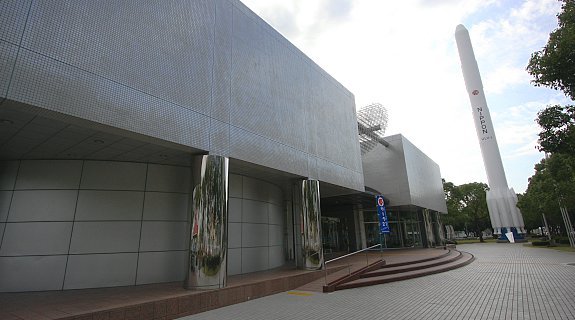 Across the street from Miyazaki Station stands the Miyazaki Science Center (宮崎科学技術館, Miyazaki Kagakugijutsukan). Also known as Cosmoland, this museum features many interactive exhibits with an emphasis on physics and space.
Inside the museum is an animatronic "Dr. Cosmo" who greets visitors and introduces them to the museum and its exhibits, most of which are hands on and let visitors experiment with various principles of physics.
The main emphasis of the museum is on space, however. Along with interactive exhibits and activities on space travel, there is also a real sized model of the Apollo 11 Moon Lander, a Gemini Spacecraft and a 1/4 scale model of a Japanese H-1 Rocket. In addition, the museum's upper floor houses one of the world's largest planetariums.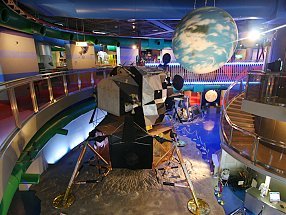 Hours
9:00 to 16:30 (admission until 16:00)
Admission
540 yen (750 yen including entrance to the planetarium)
External Links and Resources