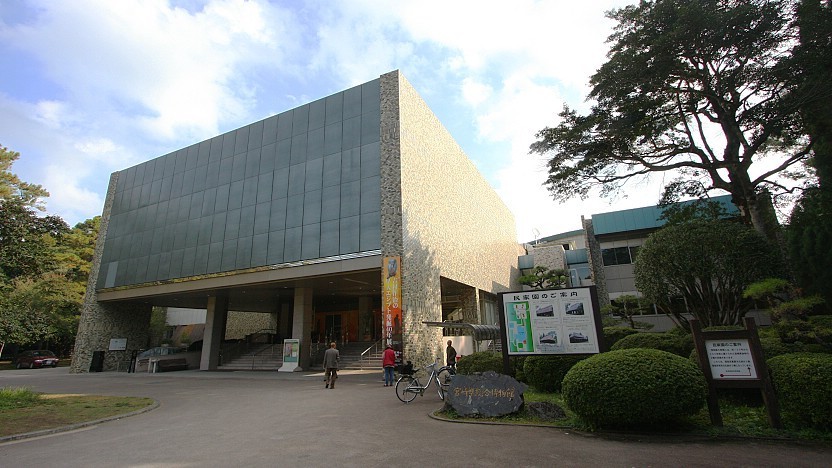 The Miyazaki Prefectural Museum of Nature and History (宮崎県総合博物館, Miyazaki-ken Sōgō Hakubutsukan) is located on the same grounds as Miyazaki Shrine. It is a comprehensive museum with exhibits on both the natural and cultural history of Miyazaki Prefecture. Furthermore, it is the venue of temporary, special exhibitions.
The museum's extensive permanent exhibition displays a variety of plants and animals in reproductions of their natural habitats. Additionally there are many well done displays, several of them life size, of life and industry throughout the history of Miyazaki. Explanations, however, are only provided in Japanese.
Behind the museum building is Minkaen, a small open air museum consisting of four traditional farmhouses. The preserved houses have been relocated from around the region and some are more than 200 years old.
Hours
9:00 to 17:00 (admission until 16:30)
Admission
Free (permanent exhibition and Minkaen)
Varying admission fees for temporary exhibitions
Questions? Ask in our forum.