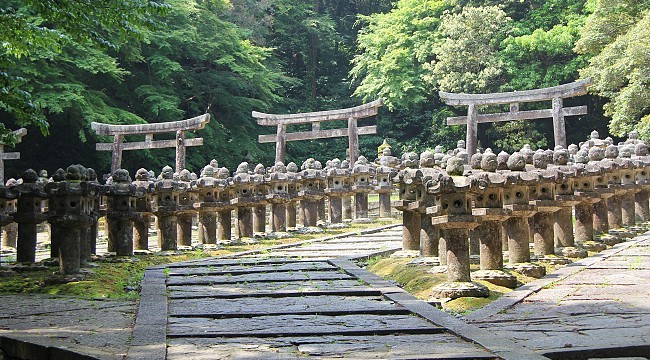 Daishoin Temple (大照院, Daishōin) was constructed in 1656 as a family temple of the Mori Clan, who governed from Hagi during the Edo Period (1603-1868). It belongs to the Rinzai school of Zen Buddhism and features a small Zen garden behind its large wooden main hall.
Daishoin's main attraction is the burial site of half of the Mori lords that is located in the woods behind the temple. The first and the even numbered daimyo (feudal lords) in the succession of the Mori Clan lords were buried here, while the odd numbered lords rest at Tokoji Temple. Hundreds of donated stone lanterns line the paths leading to the graves to produce a spiritual atmosphere.
| | |
| --- | --- |
| | Construction Notice: Renovation works are being carried out on the main hall and are slated to continue until 2015. Visitors are able to observe the renovation works from a makeshift sheltered corridor surrounding the site. The burial site is not affected by the works. |
Any Questions? Ask them in our question forum.