Lake Mashu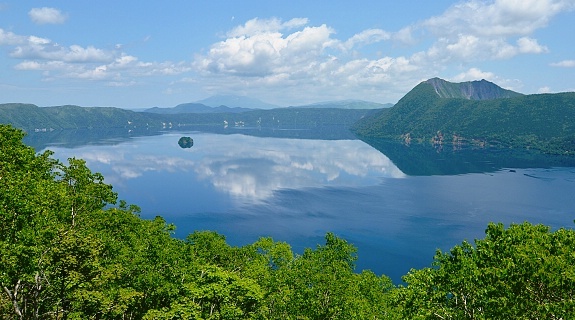 Lake Mashu (–€ŽüŒÎ, Mashūko) is a caldera lake in Akan National Park. It vies for the position of "clearest lake in the world", and is considered by many to be Japan's most beautiful lake. Lake Mashu is also one of the country's deepest lakes and although it is usually appreciated for its clear blue water, it is also famously and frequently blanketed in heavy fog.
Visitors are not allowed to go down to the lake, however there are two observation decks positioned around the rim of the caldera from where you can enjoy views. Observation Deck Number 3 lies along the western rim of the caldera and consists of two decks with unobstructed views onto the lake and Mount Mashudake. Besides free parking, there are no facilities provided.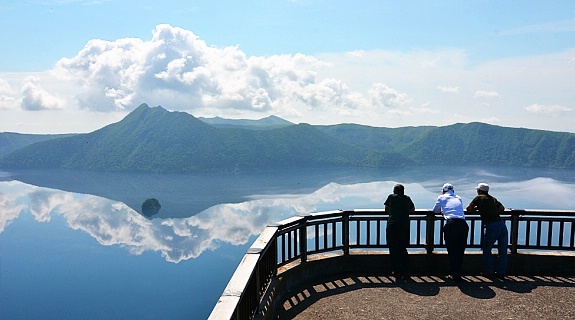 Observation deck number 3
A five minute drive to the south lies the Observation Deck Number 1, which comes with a paid parking lot (the 410 yen fee includes parking at nearby Mount Iozan), multiple viewing decks, toilets and a large shopping area with a food stand offering various Hokkaido specialties. An observation deck number 2 used to exist between decks number 1 and 3, but has been closed to the public.
Those who wish to view Lake Mashu from even more angles will enjoy the hiking trail which leads from Observation Deck Number 1 along the rim of the caldera a third around the lake to the summit of Mount Mashudake, the prominent volcanic peak on the western side of the lake. The trail leads through forest and grassland for about seven kilometers and takes about 2.5 to 3 hours to hike one way.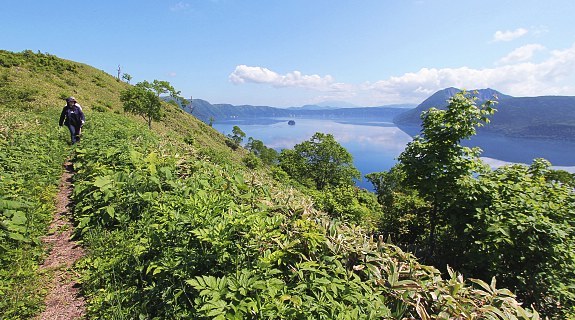 Hiking trail to Mount Mashudake