Yokohama Chinatown
The largest of Japan's three chinatowns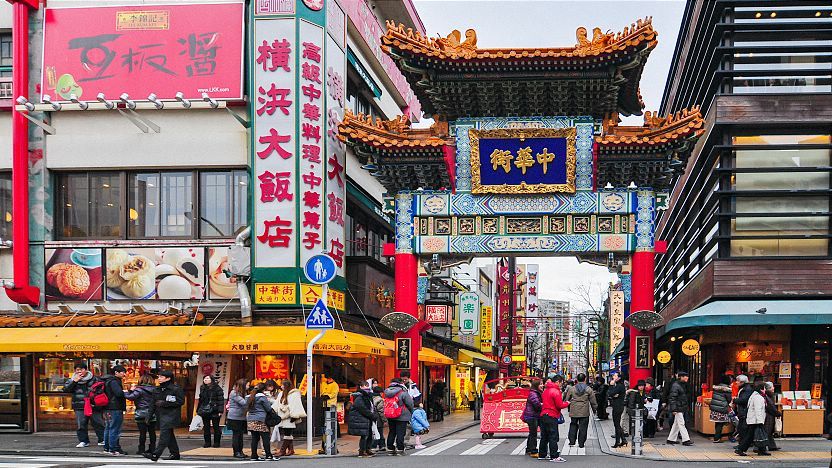 Yokohama Chinatown (横浜中華街, Yokohama Chūkagai) is Japan's largest Chinatown, located in central Yokohama. A large number of Chinese stores and restaurants can be found in the narrow and colorful streets of Chinatown. Various events and festivals such as Chinese New Year around the beginning of February are also held at Chinatown.
Yokohama Chinatown quickly developed, after the port of Yokohama had been one of the first Japanese ports to be opened to foreign trade in 1859. It became the residence of the many Chinese traders who settled down in the city. Today, there are more businesses than actual residents living in the area.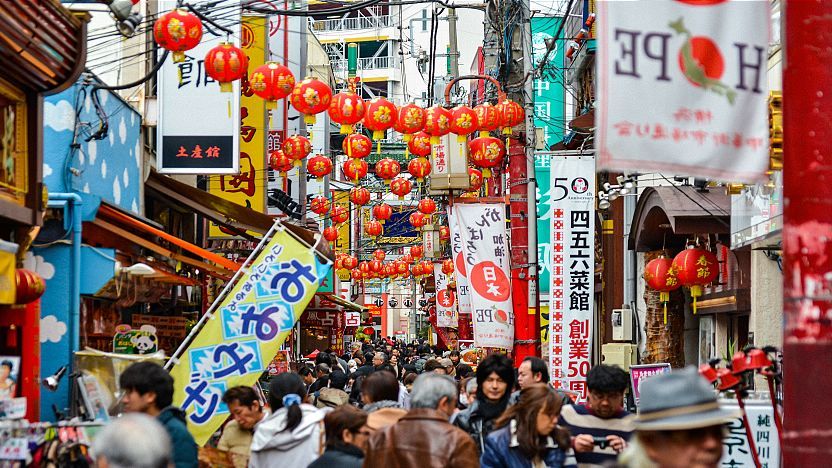 Four colorful gates stand at the entrances to Chinatown, and five more gates can be found within. The Kanteibyo is a gaudily colored temple in the center of Chinatown. Constructed in 1873 by Chinese residents, it is dedicated to the Chinese god of good business and prosperity.
The main attraction of the Yokohama Chinatown, however, is the cuisine offered at its many restaurants and food stands. Favorites include steamed buns (manju), ramen noodles and a wide array of other Chinese dishes, many of which have been Japanized to a certain degree.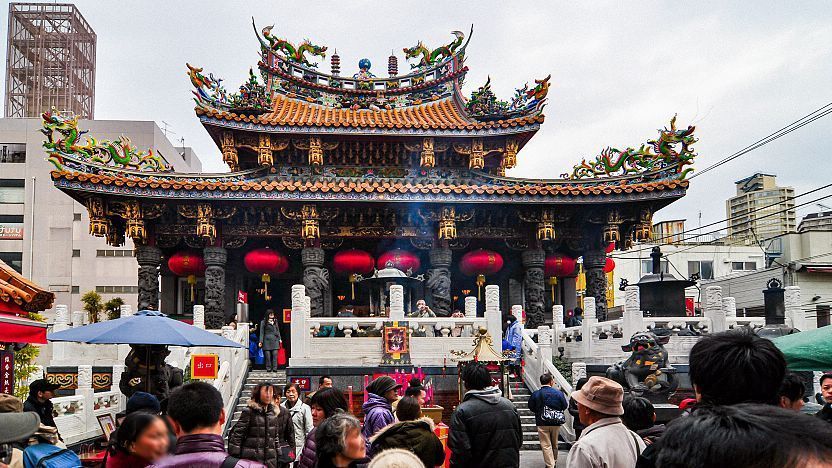 The closest stations to Yokohama Chinatown are Motomachi-Chukagai Station along the Minato Mirai Line (8 minutes, 230 yen from Yokohama Station) and Ishikawacho Station along the JR Negishi Line (7 minutes, 170 yen from Yokohama Station).
How to get to and around Yokohama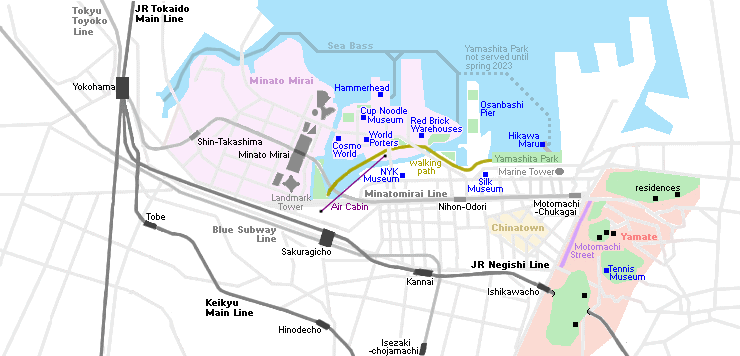 Questions? Ask in our forum.