The Hakkeijima Sea Paradise (八景島シーパラダイス) is an amusement park located on a small island just off shore, about 30 minutes by train south of downtown Yokohama. It is one of the most visited amusement parks in Japan and houses quite an impressive aquarium.
Admission into the park is not charged. Visitors are free to enter the island to utilize its park areas, stroll along the promenades, shop at the stores or dine at the restaurants. An entry fee is only required for the attractions of Aqua Resorts and the rides of Pleasure Land.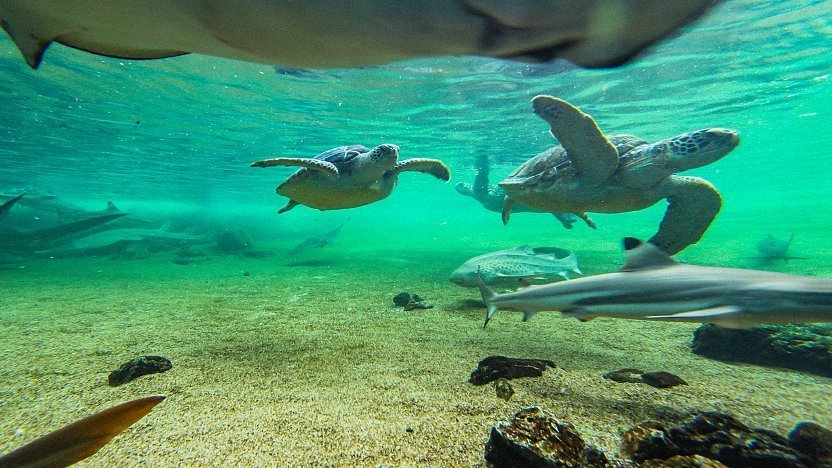 Aqua Resorts consists of the Aqua Museum, Dolphin Fantasy and Fureai Lagoon. Aqua Museum is a conventional aquarium where visitors are able to view walruses, dolphins, sea lions, seals, polar bears, whale sharks, giant turtles, sea otters and many other sea creatures. There are also daily marine mammals shows in which animals put on a series of performances.
Located in a separate building next to the Aqua Museum, Dolphin Fantasy features a big arch-shaped pool surrounding a tunnel. Visitors can walk through the tunnel and watch as dolphins, stingrays and other fish swim in the pool around them. The Fureai Lagoon is another aquarium complex where visitors can interact and touch some of the sea animals. For an additional fee, guided tours (which promise greater interaction with the animals, for example, feeding) and souvenir picture taking can be arranged.
Pleasure Land is the section of the park with amusement rides for all ages. Some of the attractions include the Blue Fall, which lets you experience the thrill of free-fall from a height of 107 meters; the Surf Coaster, a rollercoaster that includes a loop over the sea; and the Merry-go-round, a large carousel which becomes especially charming when the illuminations come on in the evenings.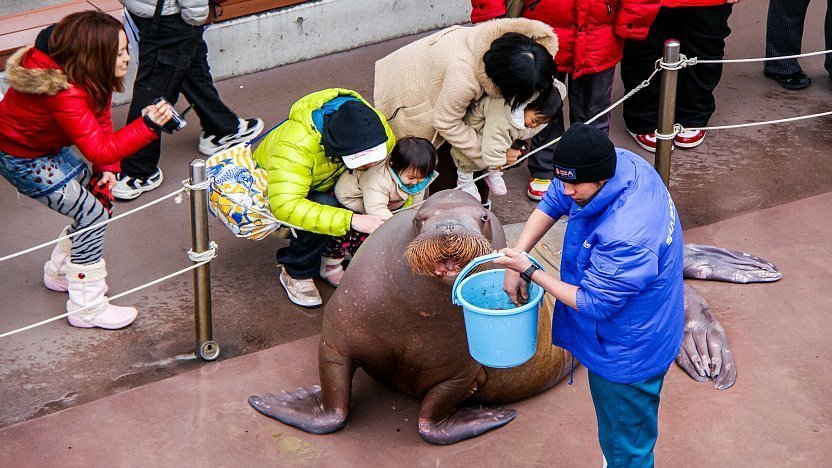 Hakkeijima Sea Paradise is located at Hakejima Station along the Kanazawa Seaside Line.
By Keikyu Railway and Kanazawa Seaside Line
Take the Keikyu Main Line from Yokohama to Kanazawa-Hakkei (20 minutes, 290 yen, frequent limited express trains) and then the Kanazawa Seaside Line from Kanazawa-Hakkei to Hakkeijima (7 minutes, 270 yen, frequent trains).
By Japan Railways and Kanazawa Seaside Line
Take the JR Negishi Line from Yokohama to Shin-Sugita (15 minutes, 220 yen, frequent trains) and then the Kanazawa Seaside Line from Shin-Sugita to Hakkeijima (18 minutes, 320 yen, frequent trains).
How to get to and around Yokohama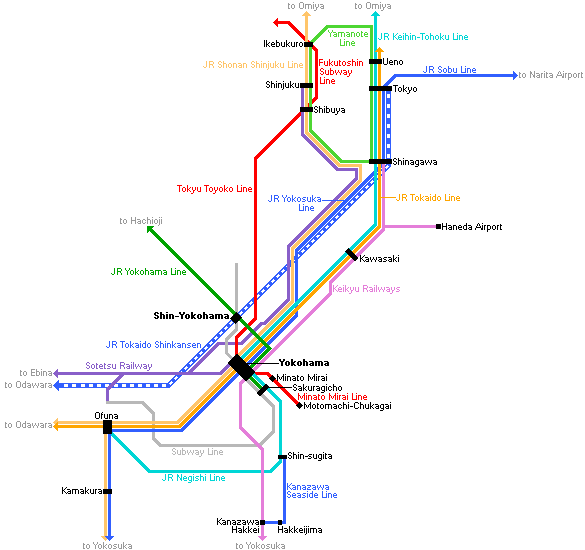 Hours
Varying hours. Typically 10:00 to 20:00. Longer hours on weekends and during school holidays. Check official website (see
link below
) for details.
Closed
No closing days (some attractions might have unscheduled closures)
Admission
3000 yen (Aqua Resorts)
3100 yen (unlimited rides at Pleasure Land)
5200 yen (Aqua Resorts and unlimited rides at Pleasure Land, Mar to Nov)
4700 yen (Aqua Resorts and unlimited rides at Pleasure Land, Dec to Feb)
Or 300-1000 yen per individual ride at Pleasure Land
External Links and Resources