Sankeien Garden
Traditional Japanese landscape garden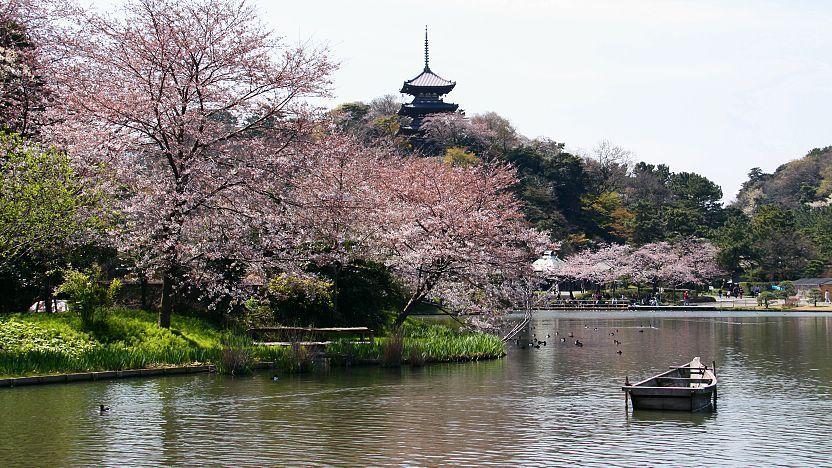 Sankeien (三溪園) is a spacious Japanese-style garden in southern Yokohama which exhibits a number of historic buildings from across Japan. There is a pond, small rivers, flowers and wonderful scrolling trails that make you think you are in Kyoto.
The garden was built by Hara Sankei and opened to the public in 1904. Among the historic buildings exhibited in the park are an elegant daimyo (feudal lord) residence, several tea houses and the main hall and three storied pagoda of Kyoto's old Tomyoji Temple.
From Yokohama Station
Take bus number 8 or 148 from the station's east exit to Sankeien-Iriguchi (30-35 minutes, 220 yen one way, frequent departures) from where Sankeien is another five minutes by foot. The same bus lines can also be boarded at Sakuragicho Station (20-25 minutes, 220 yen one way).
From Negishi Station
Take the JR Negishi Line to Negishi Station from where it is a ten minute bus ride by line number 58, 99 or 101 to Honmoku (220 yen one way, frequent departures). From there, Sankeien is another 5-10 minutes by foot. Alternatively, you can walk from Negishi Station to Sankeien in about 30-45 minutes or take a taxi (about 1500 yen one way).
How to get to and around Yokohama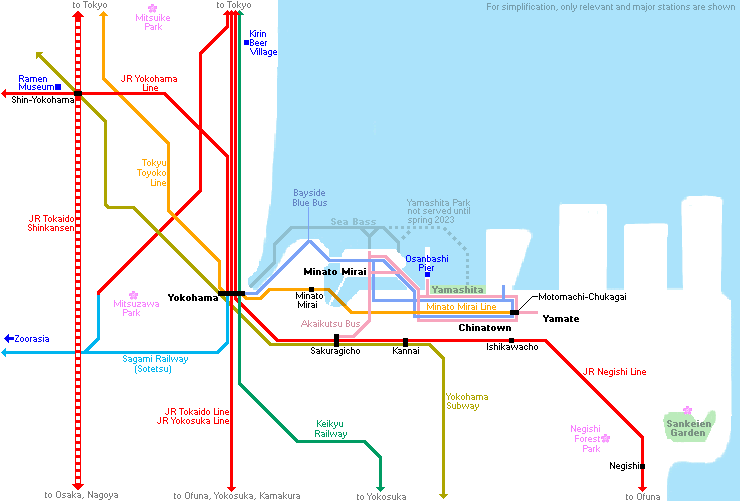 Hours
9:00 to 17:00 (entry until 16:30)
Questions? Ask in our forum.