Osanbashi
Pier
Spectacularly designed passenger ship terminal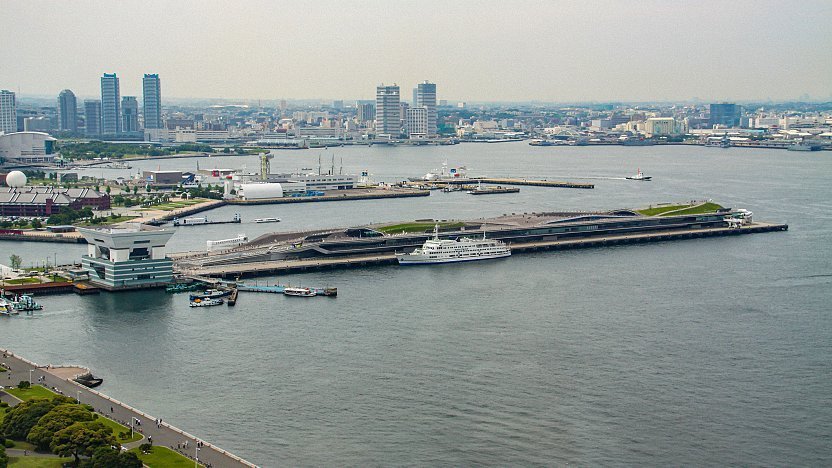 The Osanbashi International Passenger Terminal (大さん橋国際客船ターミナル, Ōsanbashi Kokusai Kyakusen Terminal), also known as Osanbashi Pier, is located between Minato Mirai and Yamashita Park. It is where international cruise ships dock when they visit Yokohama. The 400 meter pier has walkways and green spaces that are open to the general public, making Osanbashi Pier an interesting attraction even for travelers not boarding a ship.
The pier was originally built in 1894, but was reconstructed in 2002 as a passenger terminal. Its bold new design incorporates grass and floor boards that mimic rolling waves. The pier is one of Yokohama's best spots for a walk, and for unobstructed views of the Minato Mirai skyline. Below the walking area there are boarding facilities, shops, restaurants and a hall for small exhibitions and events.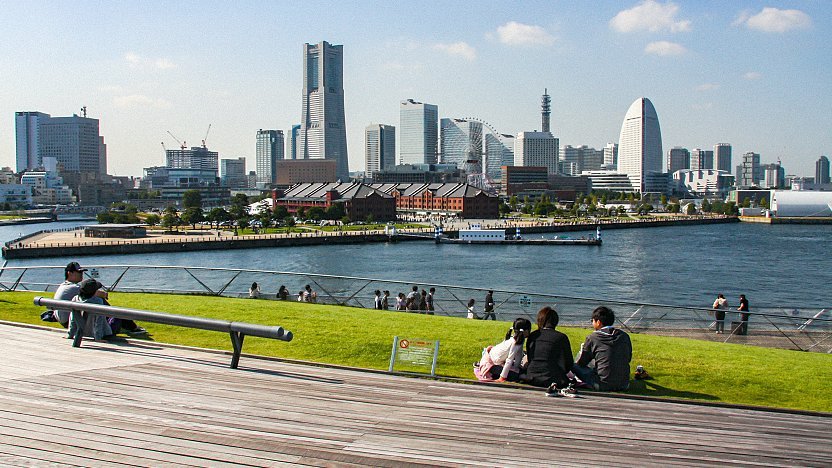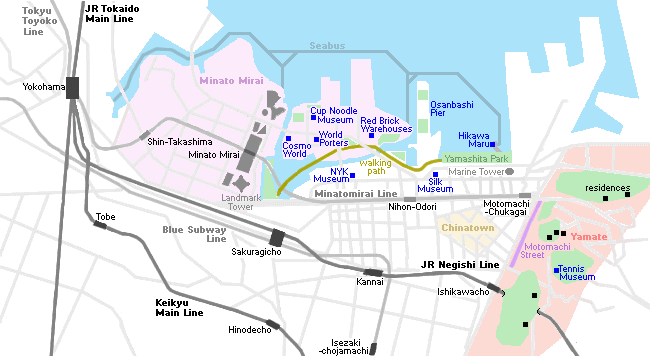 Osanbashi Pier is located between Minato Mirai and Yamashita Park. Since all three attractions are connected by a pleasant waterfront promenade, Osanbashi Pier is most conveniently accessed by foot from either of the other two sites.
Alternatively, the Osanbashi Pier is a five minute walk from Nihon-Odori Station on the Minato Mirai Line (6 minutes, 220 yen from Yokohama Station). It is also a 15 minute walk from Kannai Station along the JR Negishi Line (5 minutes, 140 yen from Yokohama Station).
The Akaikutsu Loop Bus stops right in front of the Passenger Terminal (Osanbashi Kyakusen Terminal bus stop). The loop bus travels between many of Yokohama's sightseeing attractions and costs 220 yen per ride or 500 yen for a day pass.
How to get to and around Yokohama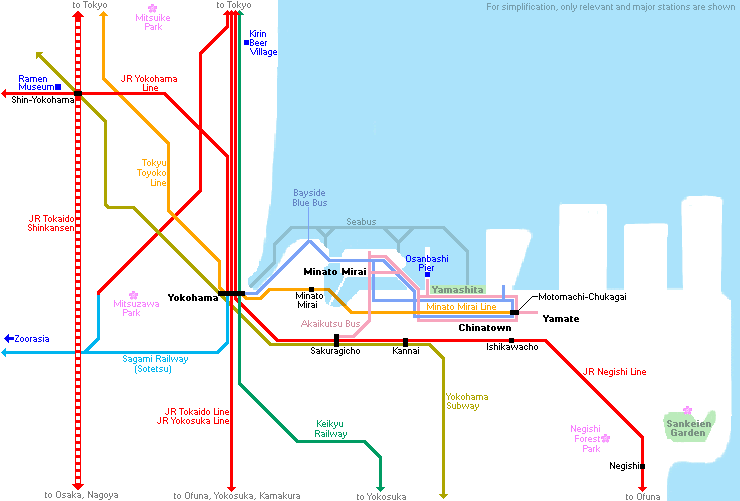 Questions? Ask in our forum.