Neputa Mura
Museum about the Neputa Festival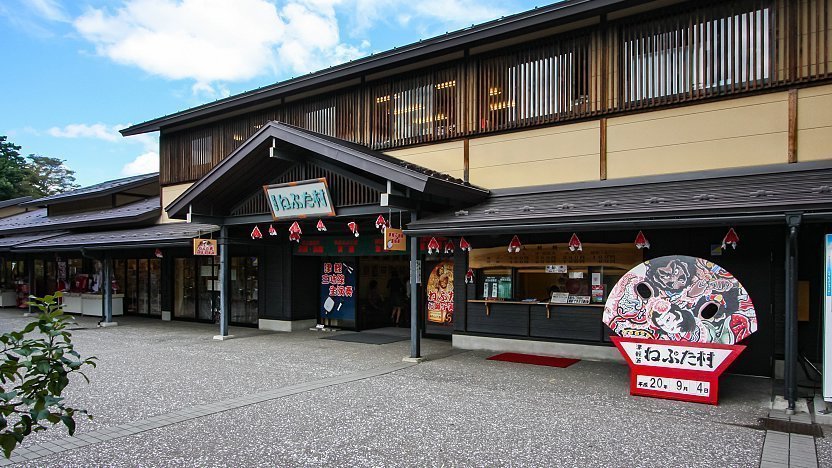 The Neputa Mura (ねぷた村) or "Neputa Village" is a museum about Hirosaki's famous festival, the Neputa Matsuri, and also introduces the city's other cultural specialties.
The Neputa Matsuri takes place annually from August 1 to 7 around the same time when Neputa and Nebuta festivals are held all over Aomori Prefecture. It features floats with large painted screens that depict beautiful women, mythological warriors and other themes, and are illuminated from within when paraded through the streets. Several such floats and screens are on display in the Neputa Mura.
Although the main focus of the Neputa Mura is on the Neputa Festival, quite a few of Hirosaki's other specialties are put on display, as well. There are areas devoted to the local shamisen instrument, to popular local handicrafts and to old-fashioned toys. There is also a Japanese garden and a teahouse from the 19th century.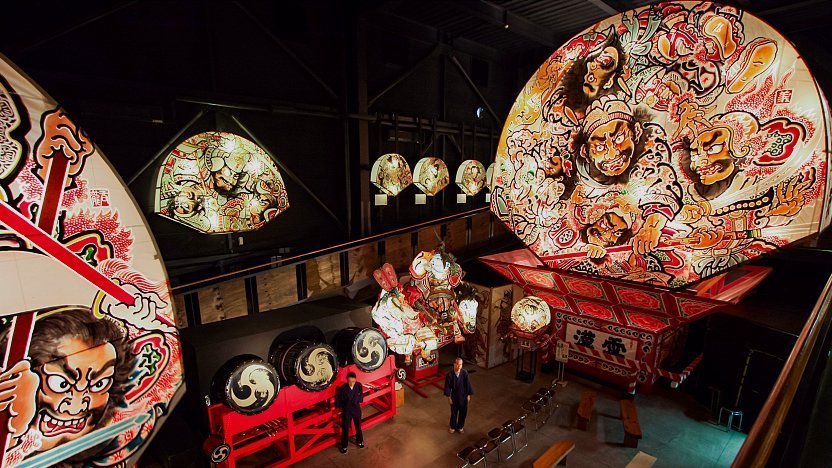 Neputa Mura is located beside the northeast corner of Hirosaki Park. The closest stop on the Dotemachi Loop Bus is "Bunka Center-mae", a five minute walk away. Another bus loop line, the Tamenobu Loop Bus, serves the closer "Neputa Mura" bus stop, but it operates considerably less frequently than the Dotemachi Loop Bus and not at all during the winter.
How to get to and around Hirosaki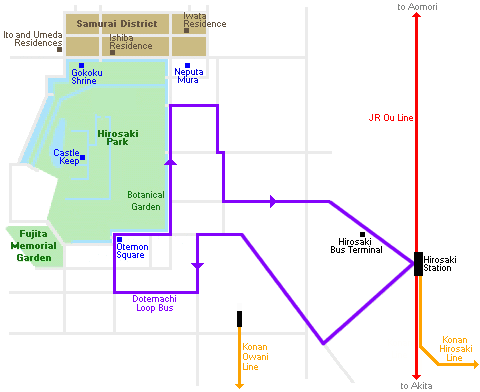 Hours
9:00 to 17:30 (entry until 17:00)
Questions? Ask in our forum.