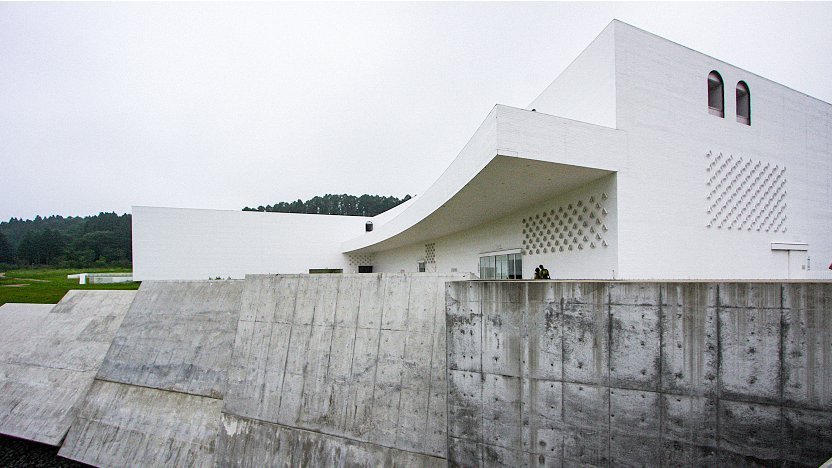 The Aomori Museum of Art (ΒXŒ§—§"όpŠΩ, Aomori Kenritsu Bijutsukan) is a modern art museum found just outside of downtown Aomori City. The building houses both temporary and permanent exhibits, and was designed to resemble the Sannai Maruyama Jomon Archaeological Sites next door. Instead of being built entirely above ground, the display spaces are dug into the earth like the trenches of an archaeological excavation site, while the museum building is painted white like tents that are stretched over the trenches.
The museum's permanent collection includes three impossibly large paintings by Marc Chagall, that were originally backdrops for a ballet, which are shown in a room with 19 meter high ceilings that is sometimes used as a concert hall. Other work displayed in the permanent collection includes woodblock prints and paintings by Munakata Shiko, the pop art and almost cartoonish work of Nara Yoshitomo, as well as a huge 8.5 meter tall Aomori-Ken dog statue also by Nara.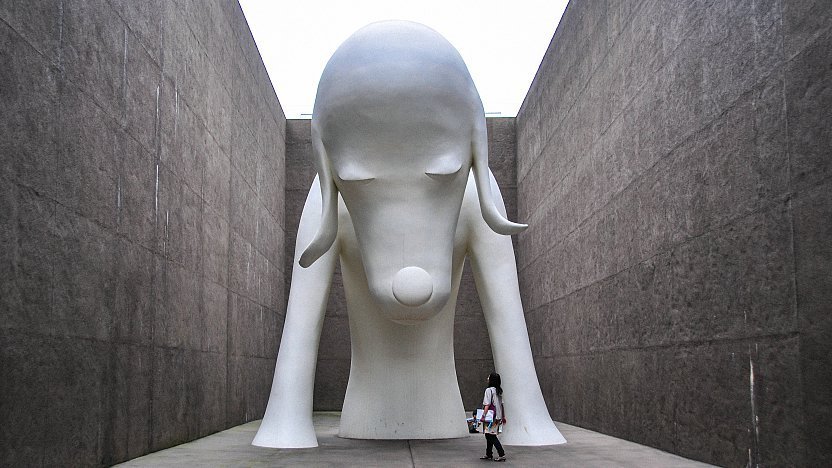 Hours
9:00 to 18:00 (June through September)
9:30 to 17:00 (October through May)
Admission ends 30 minutes before closing
Closed
2nd and 4th Monday of each month (or the following day if Monday is a
national holiday
),
New Year
holidays, and irregularly for exhibit changes
Admission
510 yen (permanent exhibit), temporary exhibits vary
Questions? Ask in our forum.